Shohei Ohtani, Face of Baseball, Heads MLB's Strategy to Reach Younger Fans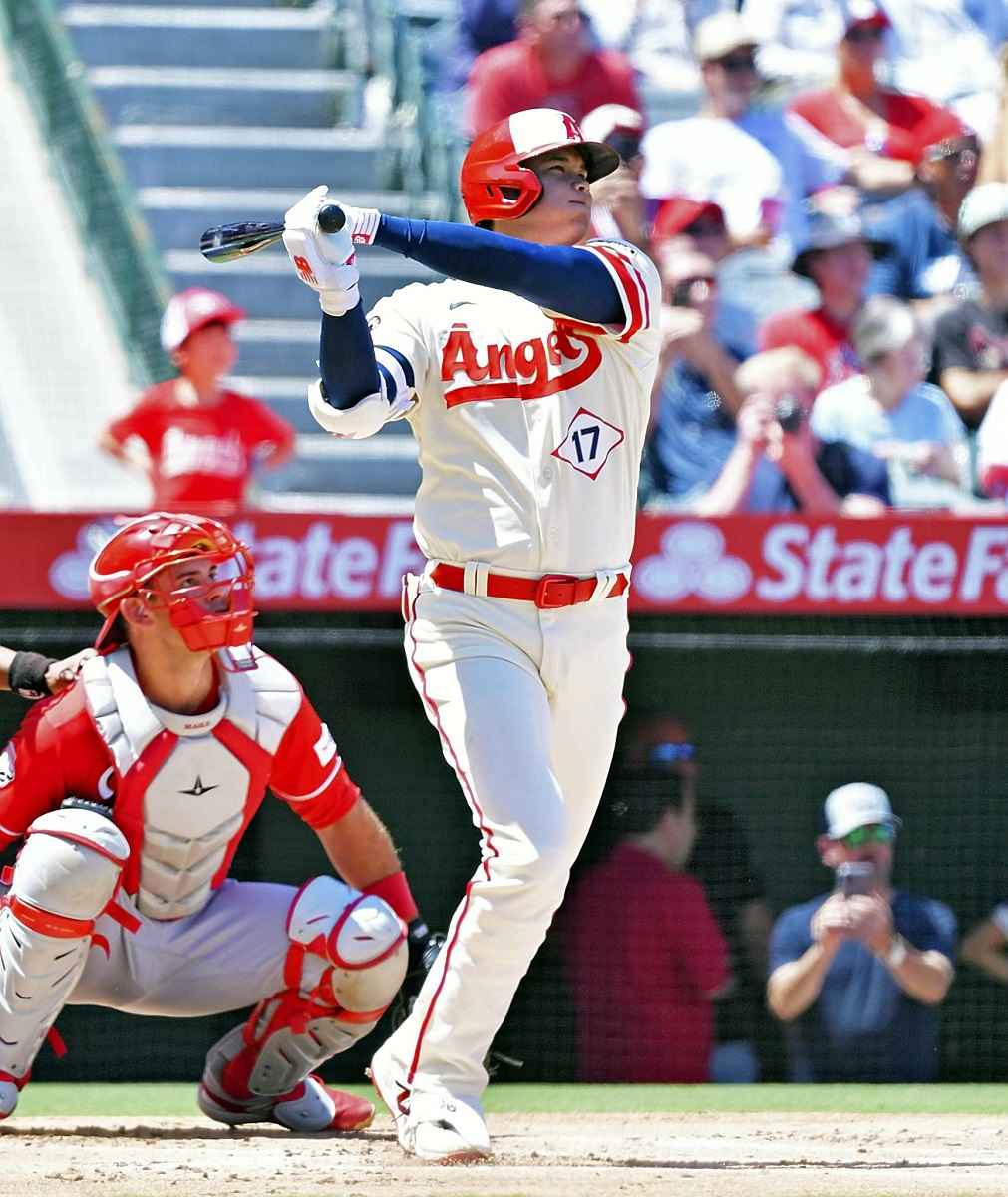 17:15 JST, October 3, 2023
LOS ANGELES/NEW YORK — Los Angeles Angels two-way superstar Shohei Ohtani, who has become the first Japanese player to win a home run title in Major League Baseball, continues to be the face of baseball.
Exceedingly popular with a clean image, he plays a big part in MLB's strategy to increase the fan base around the globe.
On Aug. 28 in Philadelphia in front of frenzied Phillies fans known to mercilessly boo opposing players, Ohtani's name was announced as the batter. The stadium resounded with applause.
Ohtani is just treated differently.
As a hitter, he crushes home runs that travel 150 meters, while on the mound, he throws blazing fastballs that exceed 160 kph. His amazing abilities have won the hearts of fans no matter what team they root for.
"I want to purely enjoy playing baseball," Ohtani said. "If fans see that and get good feelings from it, I'm happy."
His emergence as a two-way star has been good news for MLB as it seeks new fan bases.
From this past regular season, MLB made sure all 30 teams in the National and American leagues played each other to increase the number of chances fans can see players from the other league. The Angels, in the American League, had more than 10 additional road games against National League opponents than in previous seasons.
The aim is to get Ohtani and other popular players to play in front of fans in all areas.
Half of Ohtani's AL-leading 44 home runs were hit on the road. His power displays made it easy for other teams to draw spectators when the Angels came to town.
Even the famed New York Yankees sold souvenir T-shirts featuring Ohtani and Yankees slugger Aaron Judge, who set the AL home run record in 2022, for their home games against the Angels.
Clean approach
MLB's official social media account tweets Ohtani home run videos immediately after he hits them. Many of these videos are condensed and easy to watch, helping them go viral with some reaching several million views.
As the average age of the TV audience for MLB games is 57, according to sources such as U.S. data analysis firm GlobalData, it is essential for baseball to attract fans from younger generations.
Baseball is lagging American football and basketball in terms of popularity in the United States. MLB continues using Ohtani's powerful home runs on social media to try to draw young people.
Ohtani is also indispensable for MLB as it aims to expand the international popularity of baseball. Official regular season games will be held in South Korea for the first time next March, for example.
MLB has also been trying to clean up its image after past sluggers such as Barry Bonds, who hit 762 career home runs, were suspected of using banned substances.
Ohtani has been a blessing for MLB, with his clean image and amiable personality, from his smiles to picking up trash on the field. As a slugger and an ace, Ohtani has truly come to represent MLB at its best.
---
Add TheJapanNews to your Google News feed.