(Update) Kodai Senga; Mets Beat Red Sox 5-4 in Completion of Suspended Game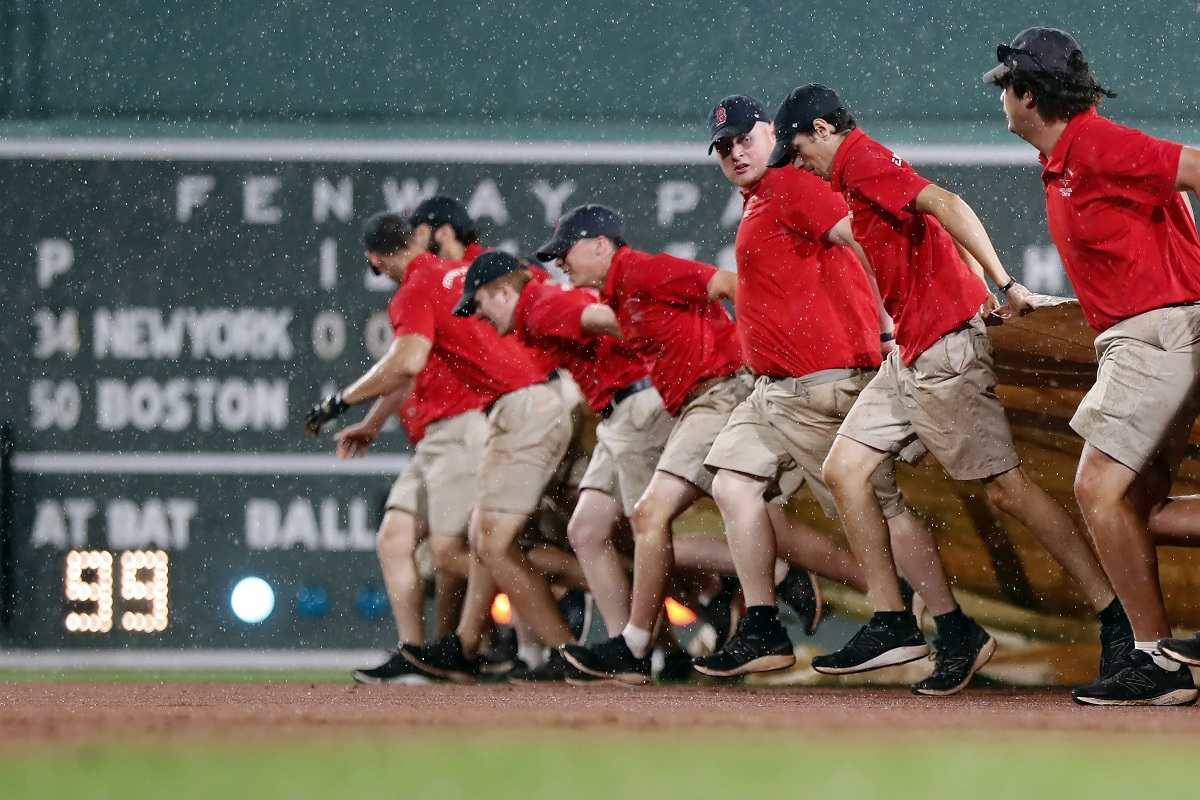 11:14 JST, July 23, 2023
BOSTON (AP) — Brandon Nimmo and Daniel Vogelbach each hit a two-run homer before the rains came, and the New York Mets held off the Boston Red Sox when their game resumed on Saturday as part of a day-night doubleheader to win 5-4.
Friday night's game was suspended in the bottom of the fourth inning with the Mets leading 4-3. The teams traded runs on Saturday, with New York making it 5-3 when Pete Alonso doubled and scored on Brett Baty's single. Boston cut the deficit to 5-4 when Tristan Casas tripled on a ball that got past right fielder Mark Canha, then scored on a sacrifice fly.
Mets manager Buck Showalter said his pitchers did a good job of getting out of trouble — a big deal on a day when the staff could need to get 44 outs. Hartwig picked Casas off first base to end the fourth, David Peterson struck out Verdugo with runners on first and third to end the sixth, and Brooks Raley fanned Casas with two on and two out in the eighth.
The Mets also failed to score after loading the bases with no outs in the eighth.
"It's frustrating, and I don't put it out of my mind," Showalter said. "Pitching allows that not to be a momentum thing. They get out of that, and then Raley followed it and he came in and did the job."
The day game was announced as a sellout, though about half the Friday night fans were still too drenched to come back and see the game to its conclusion. Those who did return on a mostly sunny and warm afternoon seemed to be predominately rooting for the visitors, as evidenced by the hearty "Let's Go Mets!" chants, though the crowd did unite with a familiar chant razzing the Yankees.
Boston led 3-0 after two innings in Friday night's scheduled game before Nimmo homered into the Mets bullpen in the third. Vogelbach's went over the bullpen an inning later to give New York a 4-3 lead.
There was one out and a 1-2 count on Alex Verdugo when the umpires called for the tarp at 8:20 p.m. The downpour became torrential, with frequent lightning, before the game was suspended about two hours later.
The teams picked it up where they left off on Saturday afternoon, with the regularly scheduled 4:10 p.m. game pushed back to 7:10 p.m. Grant Hartwig (3-1) replaced Kodai Senga on the mound for New York and got Verdugo to ground out.
In all, Hartwig struck out one and allowed one hit in two innings. David Robertson pitched the ninth for his 14th save.
Joe Jacques came in to start the fifth for Boston, replacing Friday night starter Kutter Crawford (4-5), who gave up four runs on four hits while striking out two.
James Paxton (5-2) was scheduled to start the night game for Boston against Max Scherzer (8-3).
Add TheJapanNews to your Google News feed.