Raising Naomi, as Told by Her Mother / Naomi Osaka's Mother Sustained Family on 3 hrs of Sleep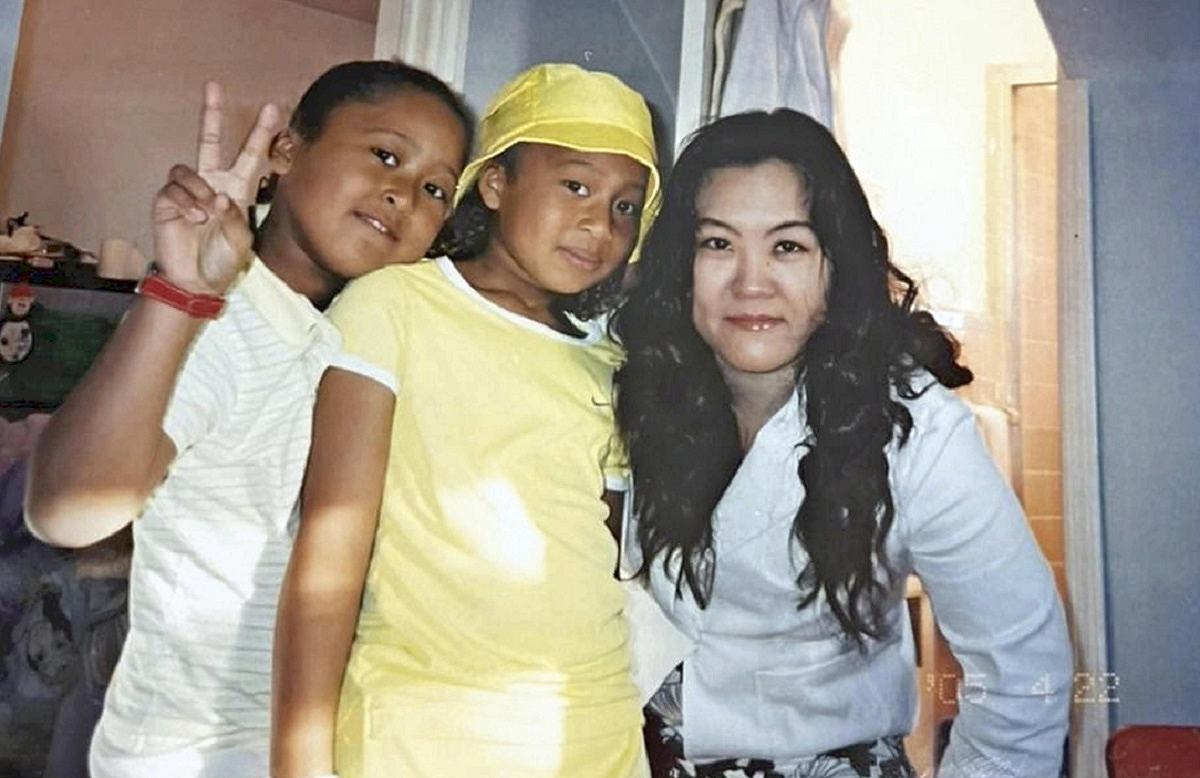 The Yomiuri Shimbun
16:29 JST, August 11, 2023
This is the second installment in a three-part series of interviews with Tamaki Osaka, mother of former world No. 1 and four-time Grand Slam tennis champion Naomi Osaka, on the tribulations of raising a future star in a cash-strapped biracial household.
***
When her father dropped the bombshell and announced the family would be moving from Osaka to New York, Naomi Osaka was 3. Her mother, Tamaki, had never lived overseas, but did not oppose the idea.
"I knew it would be better to live in America [for the kids] to become top tennis players," Tamaki recalled. "But I never thought about moving to the United States on such short notice."
Their father, Haitian-American Leonard Maxime Francois, whom Tamaki calls "Max," had no job lined up, and they moved into his family's home.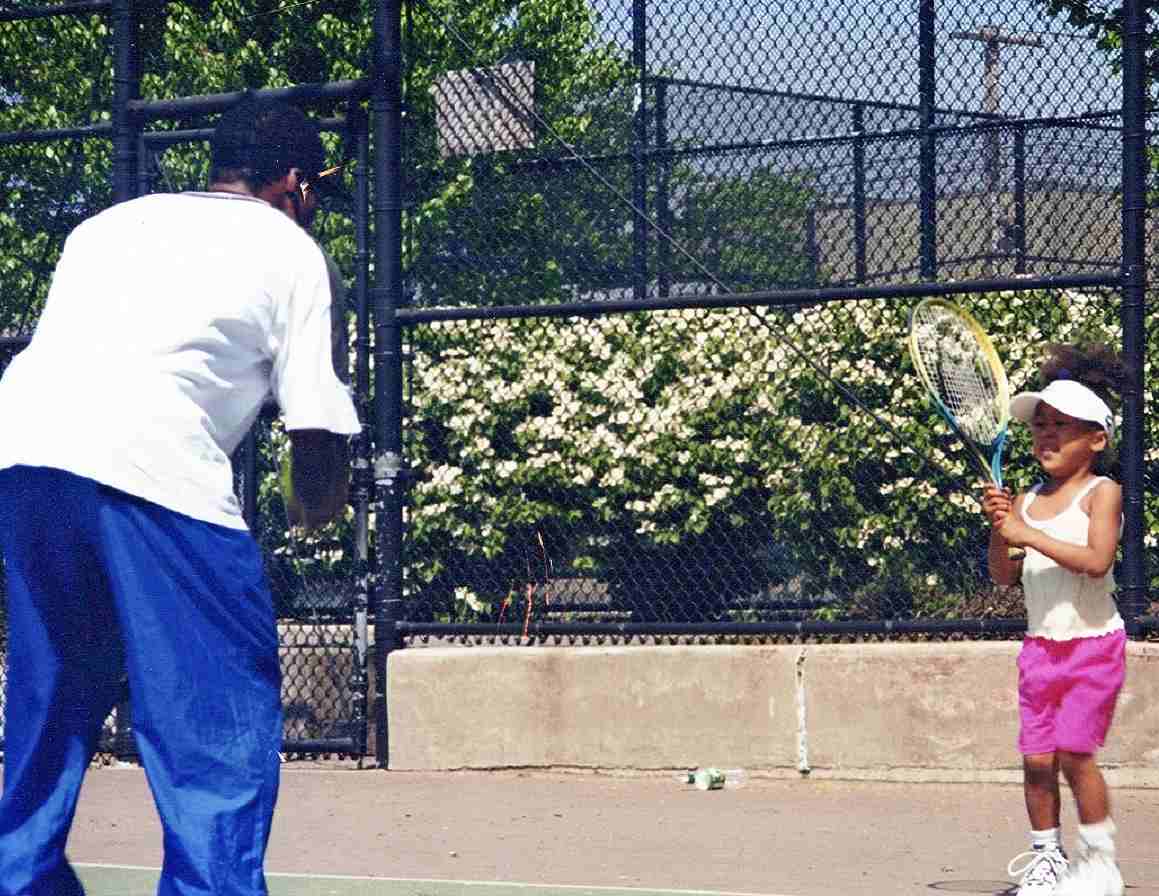 As luck would have it, there was a public tennis court in a nearby park. Junior tennis tournaments were held there on weekends, making it the perfect environment for Naomi and older sister Mari to develop in the sport.
Max, who had never played tennis, studied videos and books to come up with a practice regimen, and took Mari and Naomi to the park to begin their training.
"While 5-year-old Mari could return the balls that my husband would hit to her, Naomi had difficulty even getting her racket on the ball. I felt there was a gap between them because Naomi couldn't do what her sister could do at the same age," Tamaki said.
While Mari was a natural, able to do things quickly even on the first try, Naomi had to rely on persistence to succeed.
"When I gave them both a wire puzzle, Mari quickly got bored of it, but Naomi would work on it for about 40 minutes until she solved it. I was amazed at how focused she was."
Tamaki eventually got a job at a Japan-affiliated company, and would get up at 4 a.m. for the two-hour subway ride to her office. She would have dinner with her daughters around 9 p.m., after they came home from practice. She would help them with their homework, do the housework, and then stay up late researching tennis, leaving her with only about three hours sleep at night.
"My husband devoted himself to coaching the two of them, and I had to work hard every day to support us," she said.
The kids would often whine at bedtime about how hard tennis practice was, but Tamaki would respond by giving them a hug and praising how hard they were working, and reassuring them that one day they would have a better life.
"Our household finances were as tight as ever," Tamaki said. "Winters in New York were frustrating because it was so cold you could only practice on indoor courts which charged a fee," she said.
In late 2006, looking for a better environment, the family moved to sunny Florida. The girls were enrolled in an online school, and after finishing early morning classes, would head out to the courts to practice.
Naomi, who was 9 at this time, was getting better, and she would declare to Mari that "tomorrow I'm going to beat you." By 2007, Naomi was equal to Mari, and even won a district tournament.
"Naomi would get very depressed when she lost," Tamaki said. "I would tell her, 'Don't worry about it. It's just one match.' Frankly, I didn't have the luxury to think about whether they could succeed or not, because we did not have any other option."
They rode to tournaments in an old Nissan van with a broken air conditioner, bringing along their own racket stringing machine and an electric stove for cooking meals. In order to save on airfares, Max would take the wheel for the drive to other states, whether it be Alabama or Tennessee or Pennsylvania.
"They once drove through the night to a tournament in Texas, which is roughly the equivalent of traveling the length of the Japanese islands," Tamaki said.
Because she had to work, Tamaki stayed behind in Florida. She would prepare a file of maps to the venue and information on laundromats, supermarkets and other vital places before sending the three on their way.
"It was also my 'job' to search online for the next tournament to enter during my lunch break," Tamaki said. "Every day, I would check out their opponents, such as to see whether there were any left-handed players."
At 14, Naomi began competing in lower-level pro tournaments, and two years later turned professional in the fall of 2013. She first earned attention when she defeated U.S. Open champion Samantha Stosur at the 2014 Bank of the West Classic.
Her break-through first tournament title as a pro came at the 2018 BNP Paribas Open. When Tamaki called to congratulate her on the victory, Naomi changed the subject, blurting out, "Guess who I'm playing in the first round of the Miami Open?"
The news that Tamaki would get over the phone was even more exciting than Naomi's long-awaited first title for both of them.
Add TheJapanNews to your Google News feed.