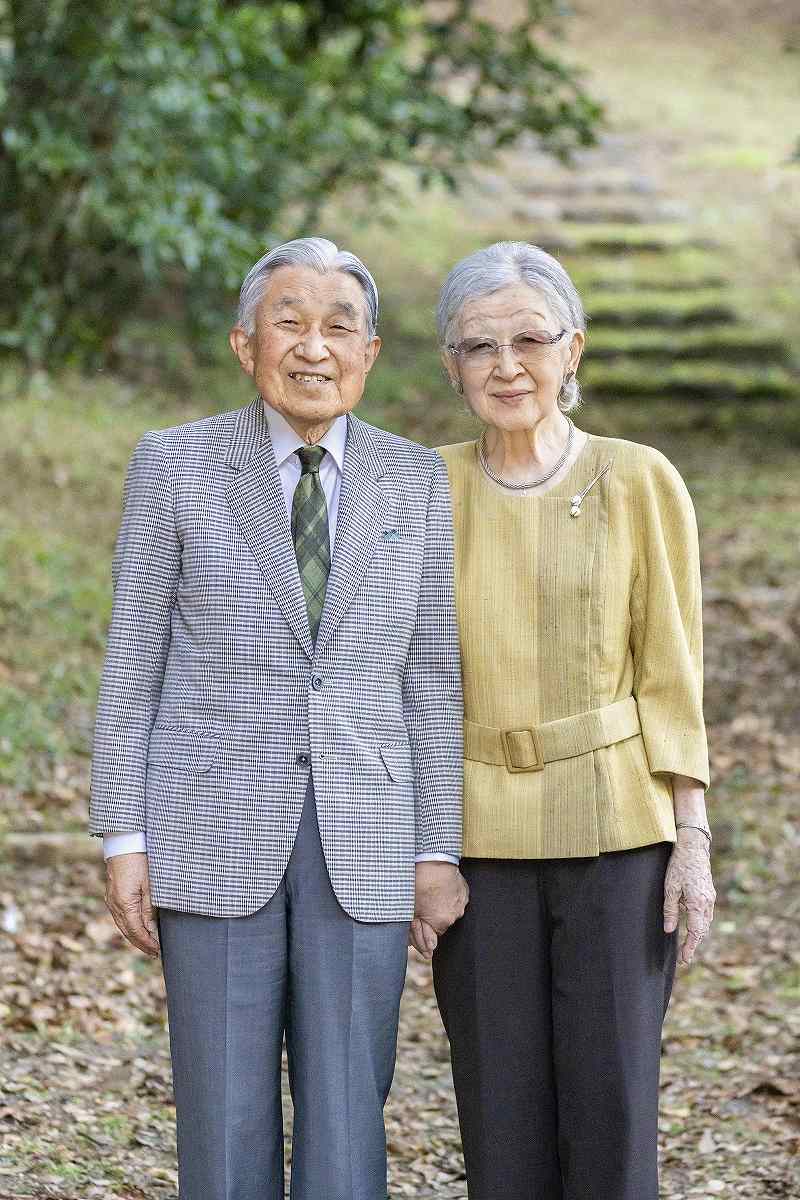 11:27 JST, October 20, 2023
TOKYO (Jiji Press) — Japanese Empress Emerita, wife of Emperor Emeritus, turned 89 on Friday, living a regular and peaceful life.
She currently lives in Sento Gosho after she moved to the Sento Imperial residence in Tokyo's Minato Ward one and a half years ago.
She had refrained from going out during the novel coronavirus crisis. But she has been taking a few more opportunities to do so after the government in May lowered the classification of COVID-19 to Category V under the infectious disease control law, matching seasonal influenza.
However, the 89-year-old Emperor Emeritus is concerned about the health condition of his wife, whose psychical strength is deteriorating, her aides said.
In May, the couple visited the western Japan prefectures of Nara and Kyoto for the first time in four years.
They stayed at the Nasu Imperial Villa in the town of Nasu, Tochigi Prefecture, eastern Japan, in July and in the town of Karuizawa, Nagano Prefecture, central Japan, in August, also their first trips to the destinations in four years.
In February, the couple visited an exhibition held in Yokohama, south of Tokyo, to commemorate the 50th anniversary of Okinawa's return to Japanese rule.
In June, they viewed Okinawa's traditional Ryukyu dance performed by Fusako Shida, a living national treasure, at the National Theater in Tokyo.
In September, they viewed a monument for the late former Philippine President Elpidio Quirino in Tokyo after visiting a special exhibition in the capital's Chiyoda Ward about the 100th anniversary of the Great Kanto Earthquake that devastated Tokyo and surrounding areas.
At Sento Gosho, Empress Emerita Michiko enjoys observing seasonal insects and flowers and continues to take a walk in the morning and evening and read aloud books after breakfast.
Add TheJapanNews to your Google News feed.