Japan's Crown Prince, Princess Attend Coronation of King Charles III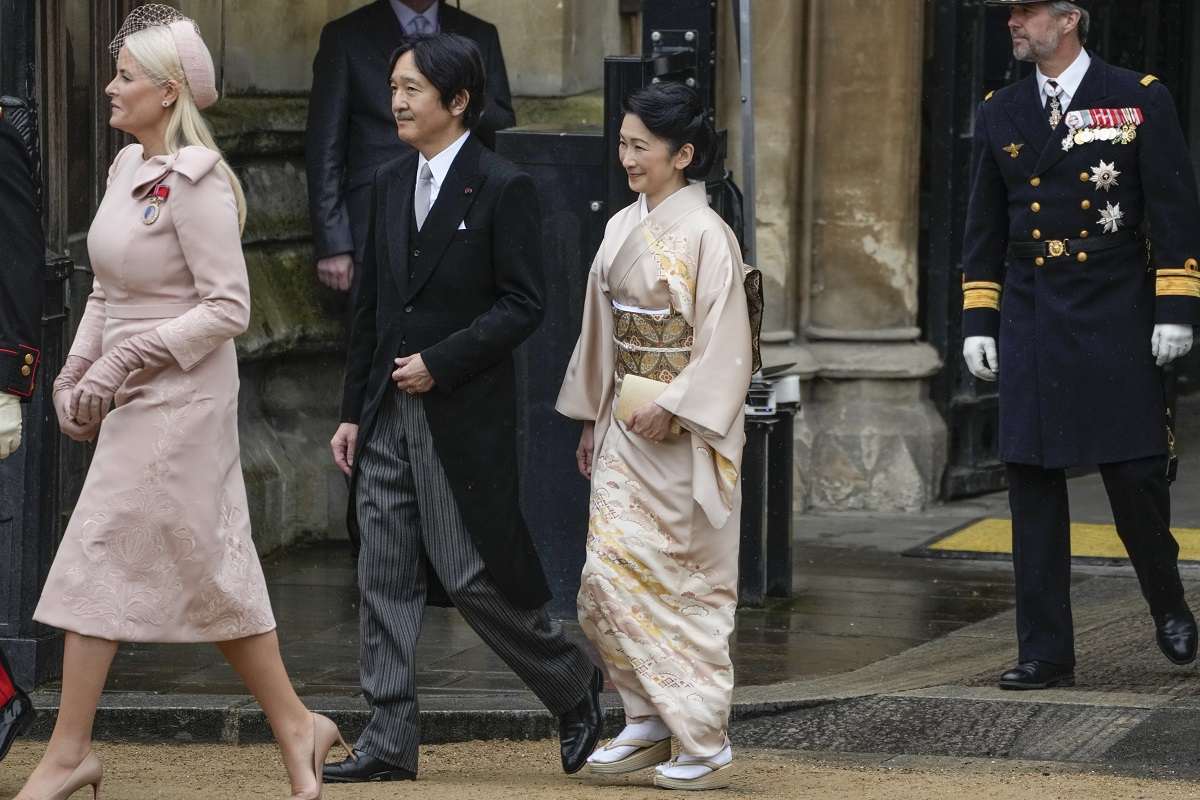 13:51 JST, May 7, 2023
LONDON — Crown Prince Akishino and Crown Princess Kiko attended the coronation of Britain's King Charles III at Westminster Abbey in London on Saturday, their first time to attend the crowning of a foreign monarch.
The Imperial couple sat with other royals at the ceremony, Crown Prince Akishino wearing a black tuxedo and Crown Princess Kiko a light pink kimono. They watched as King Charles donned the traditional British royal crown, a symbol of his position, amid the singing of a choir.
After the ceremony, the crown prince and princess returned to their accommodations in London. "It was a very solemn and joyful ceremony. The music was also wonderful," the crown prince told reporters.
On Friday, the Imperial couple attended a reception hosted by the king at Buckingham Palace. They shook hands with Charles and congratulated him, and mingled with other royals present.
The Emperor and Empress sent a telegram to King Charles on Saturday expressing their congratulations, according to the Imperial Household Agency.
Add TheJapanNews to your Google News feed.