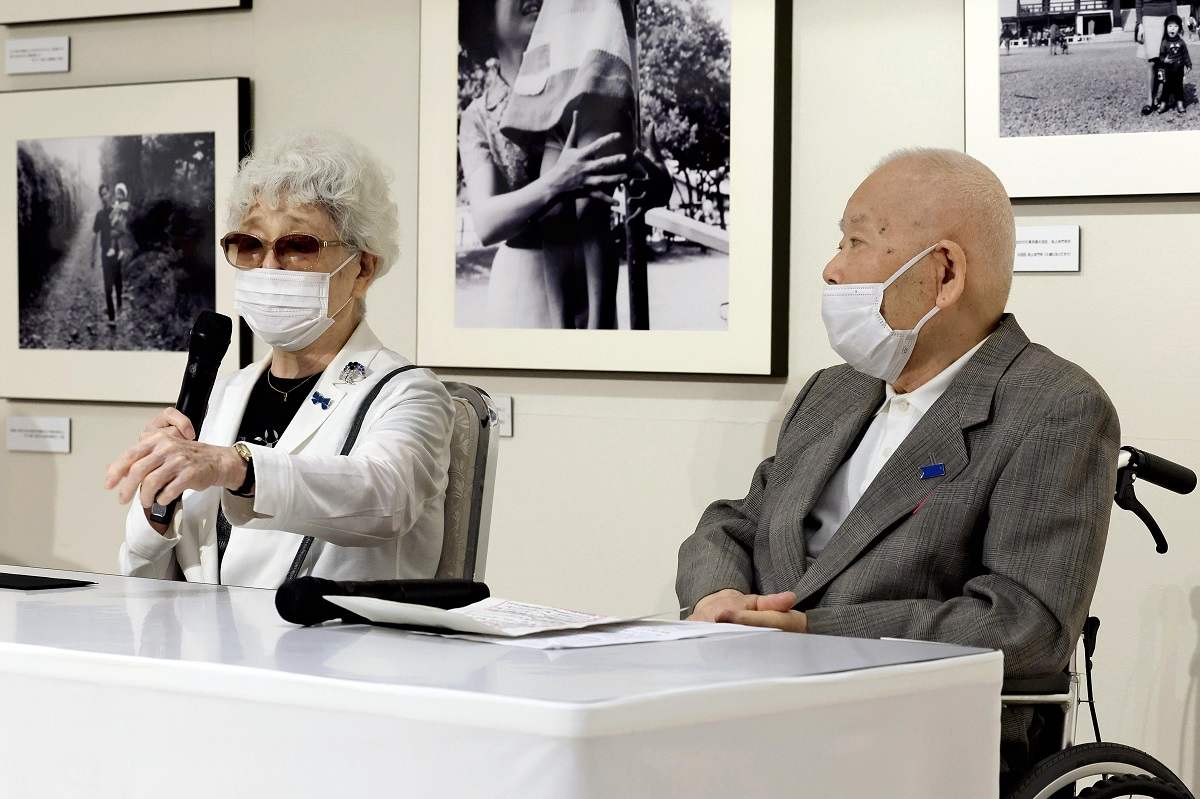 15:19 JST, August 3, 2023
Sakie Yokota, whose then-13-year-old daughter Megumi Yokota was abducted by North Korea in 1977, called on the government to "produce results while I'm alive" during public discussion on Wednesday with Akihiro Arimoto, whose daughter Keiko Arimoto was abducted at age 23.
Among the parents of abductees who have continued working to rescue them, only Sakie, 87, and Akihiro, 95, are still alive.
Their talk was held at the Nihombashi Takashimaya Shopping Center in Chuo Ward, Tokyo.
There has been no major progress on the abduction issue since October 2002, when five of the victims returned home.
As the years go by, the abductees' family members are getting older. Keiko's mother, Kayoko Arimoto, died at 94 in February 2020, and Megumi's father, Shigeru Yokota, died at 87 in June in the same year.
"It is not just a matter of saying sorry to the victims for being abducted, or saying to the abductees' parents, 'It's unbearable to imagine that my daughter would be taken away from us,'" Sakie stressed. "We don't know when the same thing will happen again."
"I will believe that [Megumi] is alive until I die, and want to let her step on Japanese soil," she said.
Akihiro said Keiko studied abroad even though her family was against the idea since she had a strong spirit and wanted to find a job where she could use English in a foreign country. While Keiko was studying in London, she was abducted in Europe after being told that she would be introduced to a job.
"She was cheated," Akihiro said in a voice filled with regret.
About 170 items, including family photos taken by Shigeru and a dress that Sakie made for Megumi, will be on display at an exhibition on the 13 years that Megumi spent with her family, at the main building of the shopping center through Aug. 14.
---
---
Add TheJapanNews to your Google News feed.