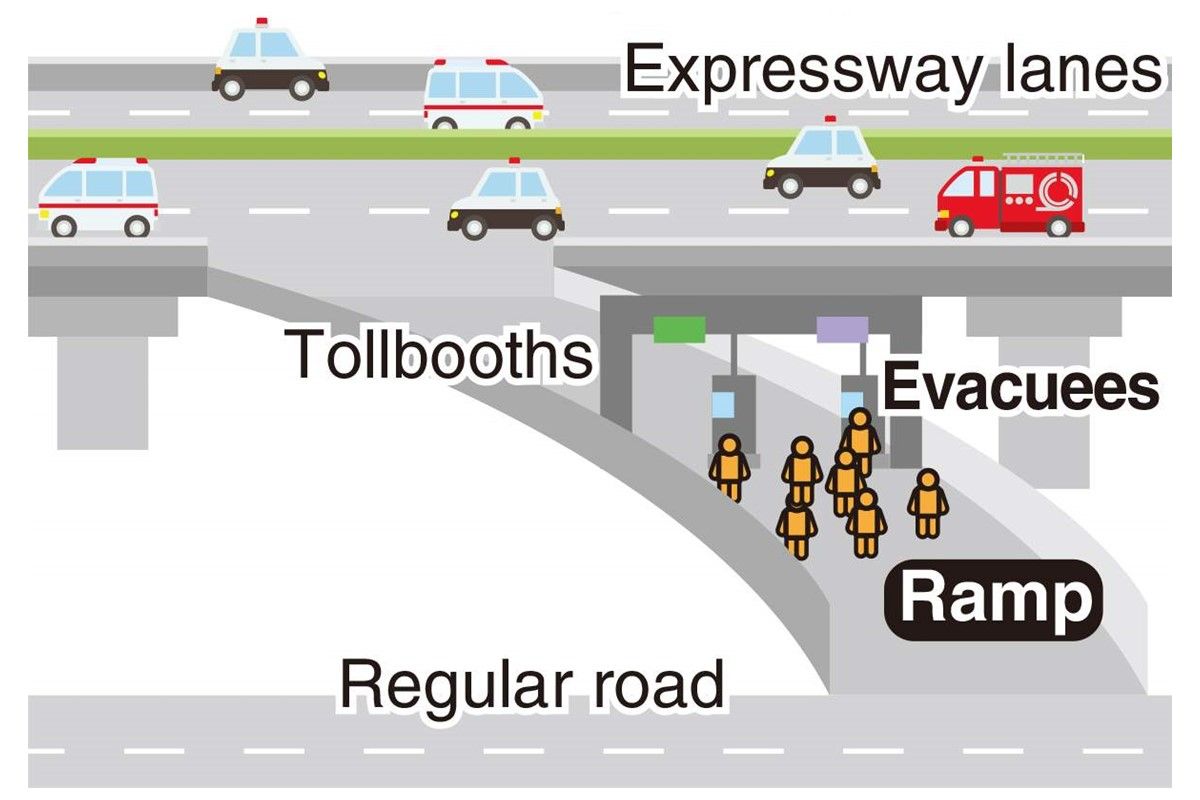 16:28 JST, June 5, 2023
The Tokyo metropolitan government and five wards particularly at risk from flooding in the eastern part of the capital have agreed with expressway companies to use ramps that connect expressways and regular roads as emergency evacuation sites.
According to sources close to the metropolitan government and the wards, the agreement was signed in late April. About 20 ramps on the Metropolitan Expressway and the Keiyo Expressway, which pass through the five wards of Sumida, Koto, Adachi, Katsushika and Edogawa, are envisaged to be used as evacuation sites.
The ramps will be open to evacuees if any of the wards issues a Level 5 emergency safety warning, the highest alert calling for evacuation from disasters such as river flooding.
Rivers including the Arakawa and Edo rivers run through the five wards, which have wide areas of land at sea level. If a major typhoon approaches, river flooding and high waves could submerge these areas almost entirely.
The water is projected to reach about 10 meters deep in some locations.
The population of these areas is about 2.65 million, and evacuation is expected to be chaotic. The metropolitan government and the five wards have called on people to flee to neighboring prefectures and other distant areas early on.
However, if time for evacuation is limited, they want residents to "evacuate vertically" to the upper floors of apartment buildings and other high locations. Using expressway ramps as evacuation sites is part of this thinking.
Even if expressway lanes are closed to traffic in the event of a disaster, emergency vehicles will need to use the lanes, so evacuation sites will be limited to ramps. As the number of people who can flee to these sites is limited, the use of expressway ramps is expected to be kept to the minimum necessary. Evacuees would likely be transported swiftly to safe locations by bus.
In the aftermath of the Great East Japan Earthquake, which saw extensive damage from tsunami, the central government has urged local governments to consider using elevated road sections in the event of flooding.
The metropolitan government and the five wards had been considering the use of elevated expressway sections since Typhoon No. 19 in 2019 highlighted the difficulty of evacuation. At that time, people found it difficult to secure means of transportation due to the suspension of train services.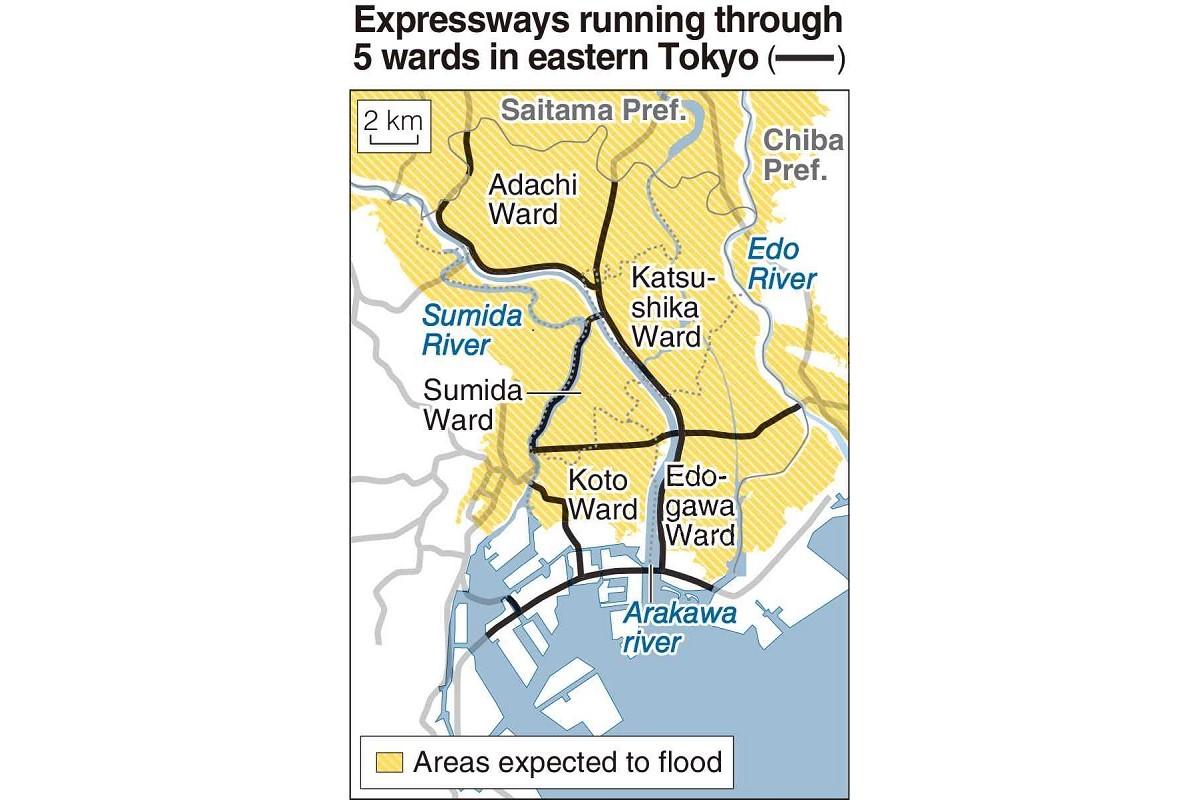 Add TheJapanNews to your Google News feed.