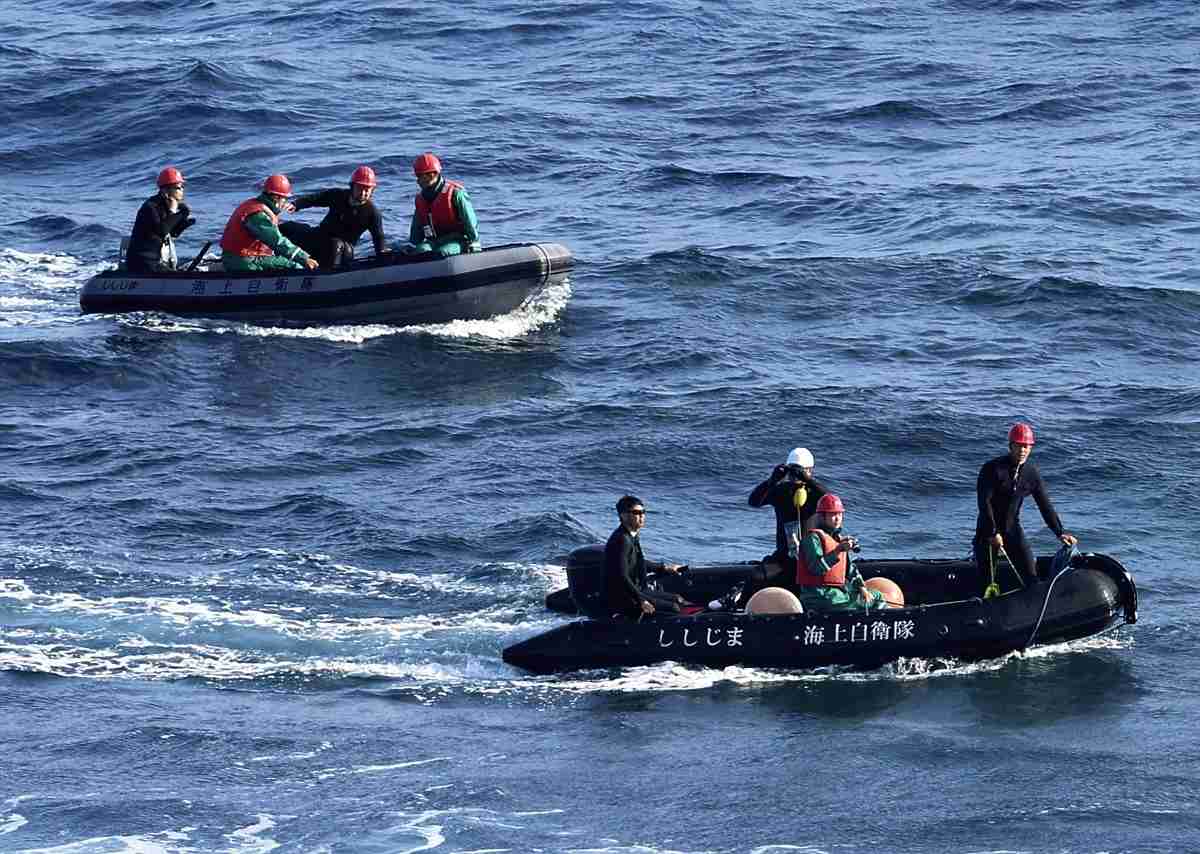 18:55 JST, April 9, 2023
Authorities have been unable to detect a "rescue signal" from the emergency locator transmitter (ELT) on board the Ground Self-Defense Forces helicopter that disappeared in Okinawa Prefecture on Thursday, defense ministry sources said.
ELTs transmit location information automatically when aircraft experience strong impacts or flooding, the sources said.
According to the GSDF, the ELT aboard the GSDF UH-60JA multipurpose helicopter was installed behind the cockpit. Crews are trained to turn on ELTs before aircraft take off.
In the event of a crash, an ELT transmits a signal for more than 24 hours to notify rescue aircraft and airport control towers about its location. ELTs can even be activated underwater, with a positioning error of less than 3 kilometers.
It is unknown why rescuers have been unable to confirm a signal from the missing copter. However, there has been speculation that the ELT could have malfunctioned or was not turned on at takeoff.
The helicopter is through to have been flying around Miyako Island when it disappeared from radar at 3:56 p.m., about 18 kilometers northwest of Miyako Airport. A total of 10 people aboard the aircraft, including Lt. Gen. Yuichi Sakamoto, 55, the commander of the 8th Division in Kumamoto City, were still missing as of 6:30 p.m. on Sunday.
'Person seen in the sea'
A member of the Self-Defense Forces made an emergency call to Miyako City's firefighting headquarters in the prefecture at 7:40 p.m. on Saturday, saying a person had been spotted floating in the sea around the northern part of Irabu Island. Following the call, a Japan Coast Guard helicopter carried out surveillance in the area, shining lights onto the sea surface.
The SDF increased its search personnel by 30 to 270 on the day in anticipation of finding debris from the helicopter on the shore. A marine sweeper, meanwhile, conducted an underwater search using sonar, while the JCG was considering dispatching a special rescue team comprising highly skilled divers.
---
---
---
---
Add TheJapanNews to your Google News feed.