Lunar probe uses eco-friendly water-powered thrusters for propulsion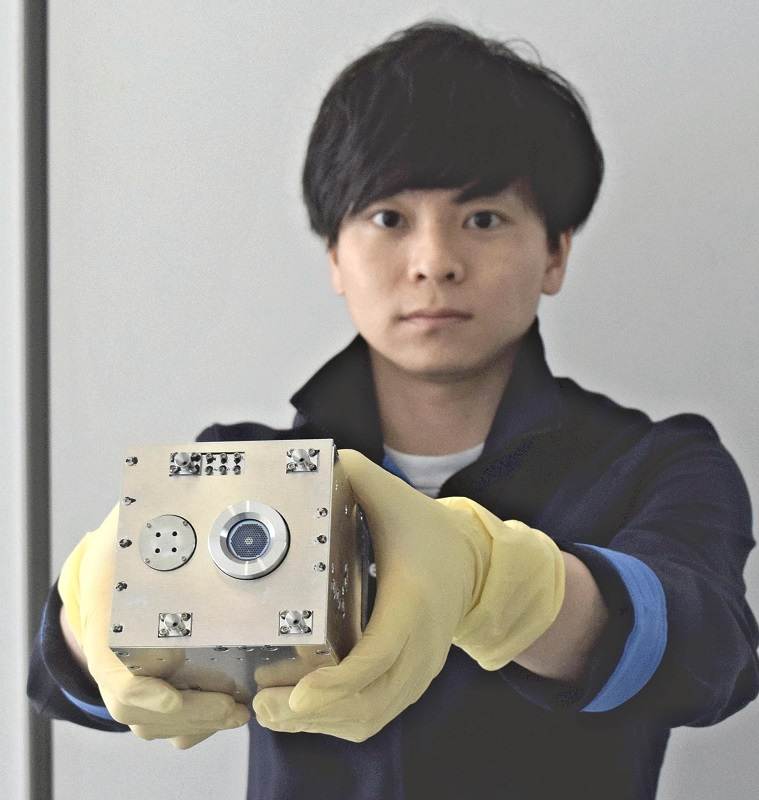 10:40 JST, May 7, 2022
Space propulsion methods are diversifying with the creation of water-powered thrusters that are safe, eco-friendly and sustainable. One start-up, Pale Blue Inc., is already looking for business opportunities in the field.
Water-powered thrusters use low pressure to convert water into vapor. When the vapor is ejected into space at high speeds, it creates propulsion. While it is weaker than conventional propellants, it can still push small satellites.
The water-powered thruster has already been installed as the engine for a small lunar probe, EQUULEUS, developed jointly with Japan Aerospace Exploration Agency (JAXA) and the University of Tokyo.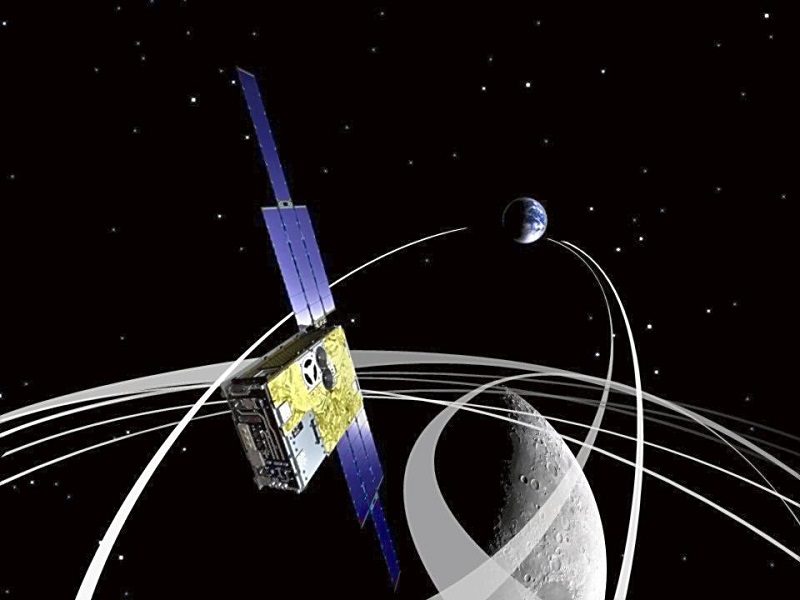 EQUULEUS will be launched via a U.S. rocket as early as this summer. Its trajectory will be controlled by the water-powered thruster while also making use of the sun and moon's gravity to travel to the far side of the moon.
Jun Asakawa, who was involved in the EQUULEUS project when he was a graduate student at the University of Tokyo, founded Pale Blue with his teammates two years ago, seeking a business opportunity in water-powered thrusters.
The company developed a unique engine that not only ejects vapor but also ejects ions generated by applying radio waves to the vapor.
This fiscal year, Pale Blue plans to test a satellite equipped with its own engine. It has also signed nearly 10 contracts for water-powered thrusters to be used by small satellites in Japan and overseas.
"In the future, we hope to realize space transportation based on water engine technology," Asakawa said.
Water is believed to exist on the moon and Mars.
JAXA Prof. Ryu Funase said, "Water taken from the moon can be injected into the spacecraft, which could then be used to fly to more distant destinations."
Add TheJapanNews to your Google News feed.