Japan, U.S. Affirm Cooperation on Supply Chains of Critical Tech at 2+2 Talks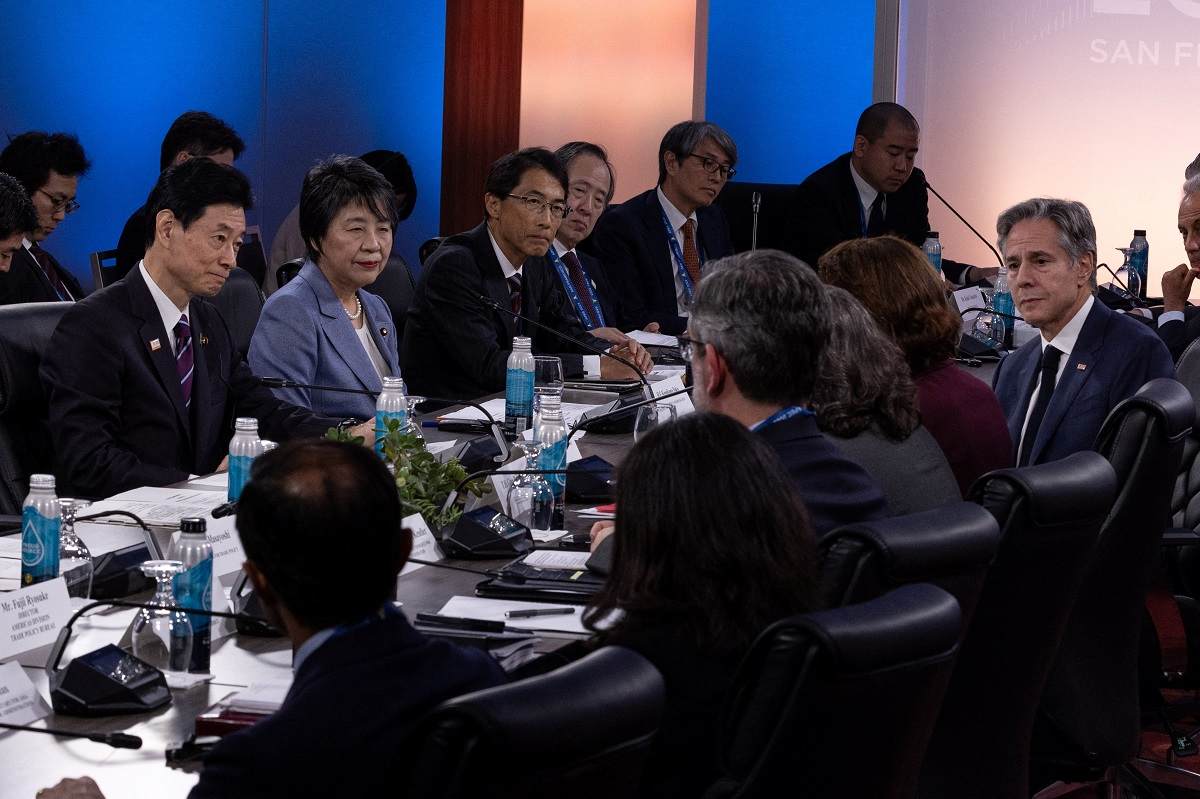 16:08 JST, November 16, 2023
SAN FRANCISCO — Japan and the United States agreed to work together to strengthen supply chains of critical technologies during a two-plus-two meeting of foreign and economic ministers in San Francisco on Tuesday.
The two countries aim to counter China and Russia, which have been making increasingly authoritarian moves. Tokyo and Washington plan to set up a working committee to consider specific measures.
It was the second time since July last year for talks to be held under the framework of the Japan-U.S. Economic Policy Consultative Committee, the so-called economic two-plus-two.
Foreign Minister Yoko Kamikawa and Economy, Trade and Industry Minister Yasutoshi Nishimura, and their U.S. counterparts — Secretary of State Antony Blinken and Secretary of Commerce Gina Raimondo — attended the gathering.
A joint statement released after the meeting said, "We intend to work together to formulate transparent, resilient and sustainable supply chain strategies."
The working group is expected to discuss concrete support measures that Japan and the United States will implement in a concerted manner, such as providing subsidies and tax breaks in such fields as semiconductors, batteries for electric vehicles and other critical items.
Speaking at a press conference, Nishimura said, "It is hoped that Japan and the United States will take the initiative in strengthening supply chains for like-minded countries" that share values.
In the joint statement, the ministers also affirmed cooperation to combat "economic coercion" — an action used to pressurize other countries through the use of trade restrictions — and counter "non-market policies and practices," such as excessive subsidies that distort markets.
On artificial intelligence, the two countries agreed to compare and analyze their guidelines and align their operational policies to ensure proper use and management.
The two sides also emphasized the need to use scientific evidence when imposing trade restrictions on food and agricultural products.
With China and Russia in mind, the statement stated that "restrictions on the imports of Japanese food products should be immediately rescinded."
Add TheJapanNews to your Google News feed.