Japan, Philippine Leaders Set to Agree Defense Deal under OSA Framework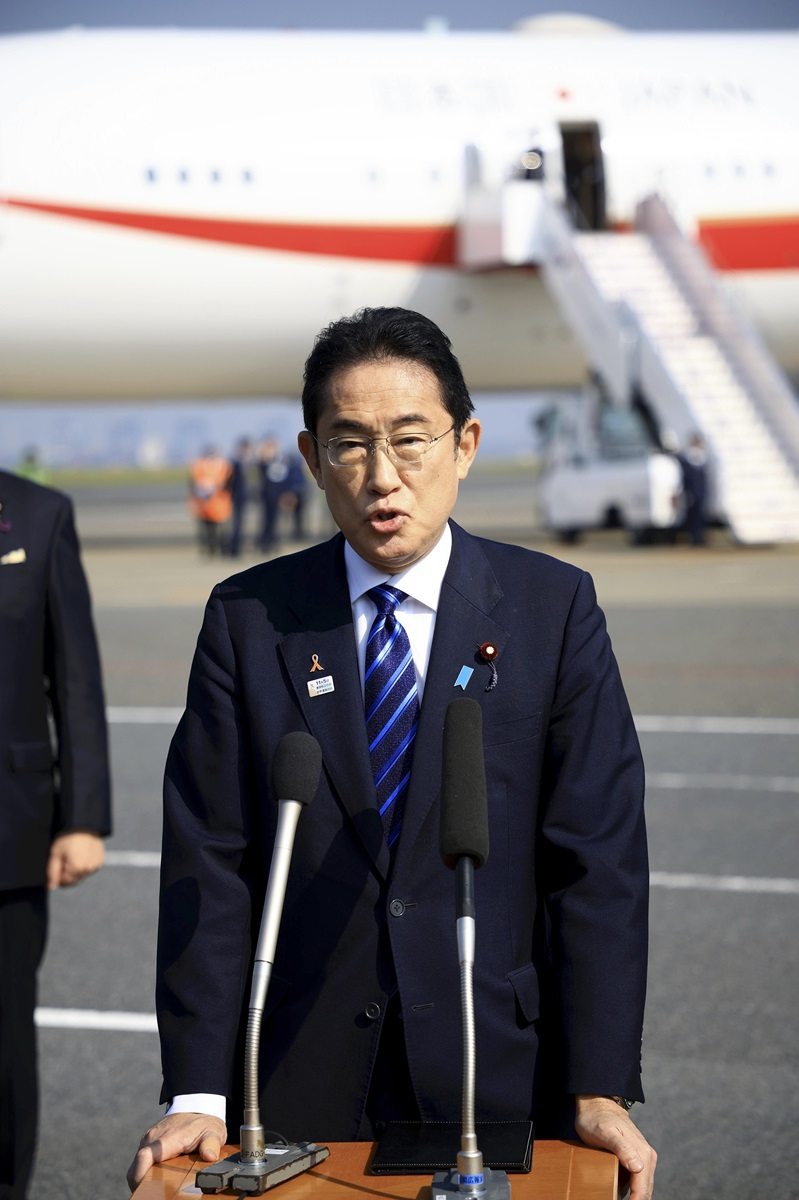 18:15 JST, November 3, 2023
MANILA — Prime Minister Fumio Kishida is expected to agree to provide defense-related equipment to the Philippines under a new assistance framework during a meeting with Philippine President Ferdinand Marcos Jr. in Manila on Friday evening.
Japan envisages providing the Philippines with small patrol vessels, radar equipment and other grant aid under the new Official Security Assistance (OSA) framework.
If the deal comes to fruition, it will be the first time for the Japanese government to apply the framework, allowing it to extend grant aid comprising defense equipment and supplies to like-minded countries with shared objectives.
Japan hopes such assistance will strengthen security ties with the Philippines, which has been at odds with China over territorial rights in the South China Sea, with an eye on Beijing's increasingly hegemonic moves.
Unlike official development assistance (ODA), which is limited to nonmilitary support, the OSA program allows Japan to provide direct support for the militaries of like-minded countries by delivering defense equipment and other supplies, as well as help with developing infrastructure, among other steps.
The Japanese government referred to the introduction of the OSA framework in its National Security Strategy, which was revised last December. Four countries — the Philippines, Malaysia, Bangladesh and Fiji — have been earmarked to receive such aid this fiscal year.
The Japanese and Philippine leaders were also expected to start negotiations at Friday's summit toward conclusion of the Reciprocal Access Agreement (RAA), which would make it easier for the Self-Defense Forces and the Philippine military to conduct joint exercises.
If the agreement is finalized, the Philippines will become the third country to ink such an understanding with Japan, following Australia and Britain.
"[Japan] aims for a world where human dignity is protected through the maintenance of a free and open international order based on the rule of law," Kishida said at Haneda Airport on Friday ahead of his trip to the Philippines and Malaysia. "I aim to affirm cooperation [on this point] with the leaders of the two countries."
Kishida also said he would call on his Philippine and Malaysian counterparts to cooperate on realizing a special summit between Japan and the Association of Southeast Asian Nations, planned to be held in Tokyo in December.
As part of his two-day trip, Kishida is scheduled to deliver a speech at the Philippine Congress on Saturday — a first for a Japanese prime minister. Kishida said he intended to use the occasion to present Japan's future basic policy on Southeast Asia.
"I want to use the opportunity to send out a clear message to the international community about the future relationship between Japan and Philippines, as well as that between Japan and ASEAN," Kishida said.
The prime minister plans to meet with Malaysian Prime Minister Anwar Ibrahim on Sunday and return to Japan later the same day.
Add TheJapanNews to your Google News feed.