Japan to Seek International Cooperation on 'Urban Mines'; Discarded Electronic Devices are Valuable Sources of Metal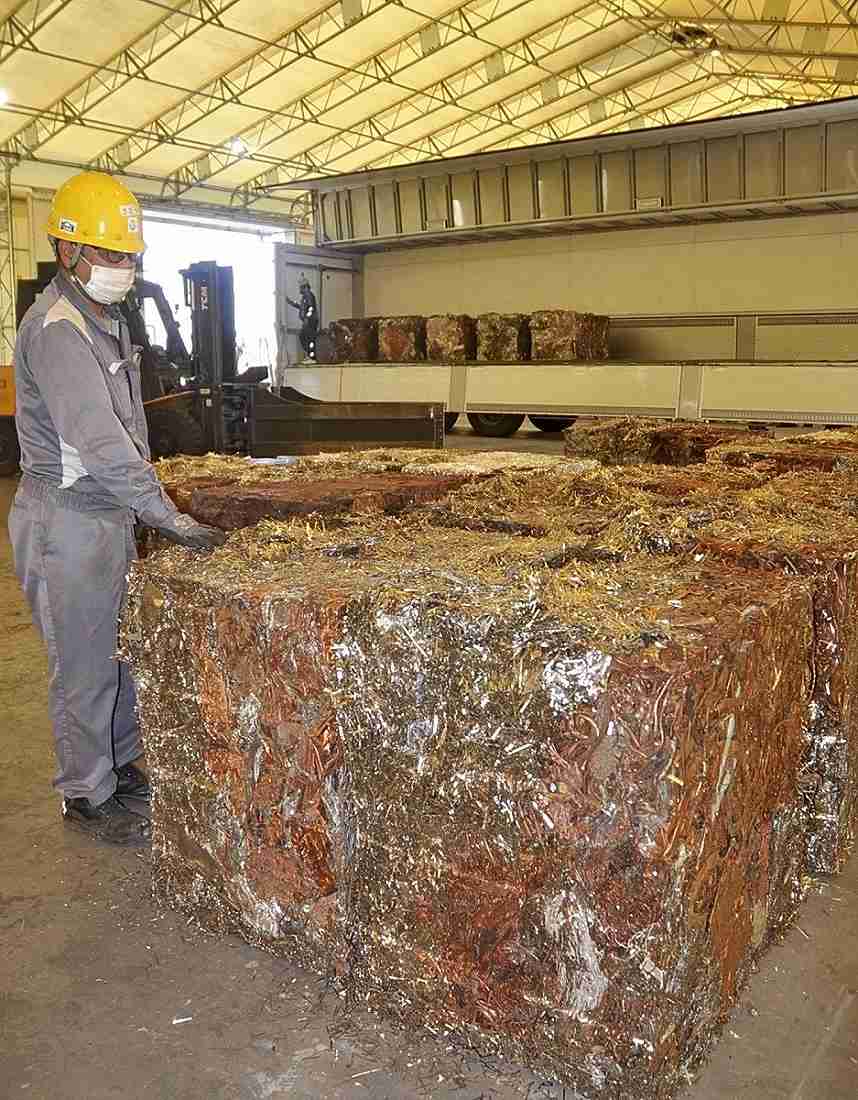 14:23 JST, September 27, 2023
The government plans to call for cooperation with the United States and the European Union to promote the spread of technology to recover and recycle metals from used electronic devices, according to government sources.
Discarded electronic devices are also known as "urban mines" because they contain materials such as copper, aluminum and rare metals, which are recyclable resources.
The government intends to establish a mechanism to promote the recycling of resources and strengthen the supply chain of minerals within a framework of 14 countries and regions, including the United States and the European Union, the sources said.
Economy, Trade and Industry Minister Yasutoshi Nishimura has prepared to make the announcement in a speech at the International Energy Agency's Critical Minerals and Clean Energy Summit in Paris on Thursday.
Japan agreed with the Association of Southeast Asian Nations (ASEAN) on technological cooperation on recovering and recycling resources from urban mines in August.
Nishimura is expected to mention the policy of expanding the circle of cooperation to include the "Minerals Security Partnership," a framework launched in 2022 under the leadership of the United States.
Participants in this framework include Japan, the United States, the European Union, Australia and South Korea, the sources said.
Japan plans to send experts from Japanese companies to ASEAN countries to teach them how to dismantle personal computers and smartphones, and recover metals from electronic circuit boards.
The government envisions sharing the results with the 14 countries and regions.
Metals and minerals found in ore excavated from actual mines are used in electric vehicles and for other purposes, with China accounting for a large share of the market for the resources.
China, which has lax environmental regulations, is increasing its presence by importing such raw materials, smelting them, and exporting them to other countries.
Although resources are scarce in Japan, there are many companies with excellent recycling technologies.
JX Metals Co., Mitsubishi Materials Corp. and other companies are engaged in the business of removing impurities from used electronic equipment and recovering metals for recycling.
Japan, which seeks to make effective use of urban mines, has concluded that it would be beneficial to cooperate with like-minded countries that share values such as democracy and the rule of law from the standpoint of economic security, observers said.
Add TheJapanNews to your Google News feed.