Japan Plans English-Ready Special Business Zones for Asset Management to Draw Overseas Firms, Prime Minister Fumio Kishida Says in New York Speech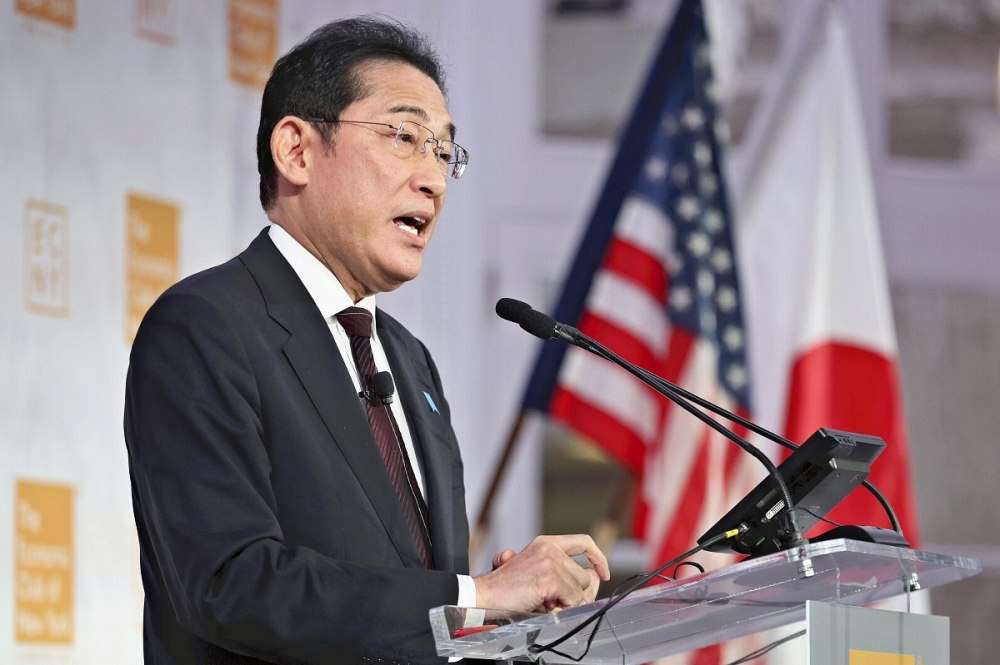 17:12 JST, September 22, 2023
Prime Minister Fumio Kishida announced a plan to encourage overseas participation in Japan's asset management industry during a speech delivered in New York on Thursday.
Barriers to enter the Japanese market will be lowered by establishing special business zones for asset management, Kishida said. There, administrative procedures can be completed just by using English, thereby stimulating competition among domestic and overseas firms.
The aim is to encourage asset building among the public in Japan by promoting high-quality investment products.
The development of Japan's asset management business, Kishida said, will help enhance "a win-win relationship" between Japan and the United States that "will be a great contribution to the global economy."
Kishida underscored the achievements of his economic policy in front of about 200 finance-related professionals at the event held by the Economic Club of New York.
"Japan's economic indicators during the past year are at levels not seen in 30 years," Kishida said.
The special zones for asset management will allow all administrative procedures such as the opening of offices to be handled in English, aiming at attracting talented fund managers.
The central government plans to create an environment in which asset management firms can specialize in their core business by easing relevant regulations. This would allow them to use outsourced general affairs and legal departments rather than have these required to be established in-house.
Through such measures, the government hopes to encourage overseas asset management firms considered to have better investment capabilities than Japanese ones to enter the market.
In the same month last year in New York, Kishida made a speech in which he announced Japan's intention to make permanent the NISA (Nippon Individual Savings Account) tax exemption program for small investments. The measures announced this time complement that.
Including moves to attract more overseas firms into Japan, the central government plans to formulate by the end of this year a policy plan to improve the services provided by the asset management industry.
An organization will be also established to develop the industry in Japan, with members mainly from Japan and the United States.
Kishida has announced that the government will compile an economic stimulus package by the end of October. In his remarks in New York, Kishida said that he would place importance on two areas in the package, "structural wage growth" and "public and private investments for enhanced sustainability."
Add TheJapanNews to your Google News feed.