Kishida Pledge ¥3 Billion to Promote Nuclear Disarmament; Seeks Dialogue Between Nuclear-Armed, Other Nations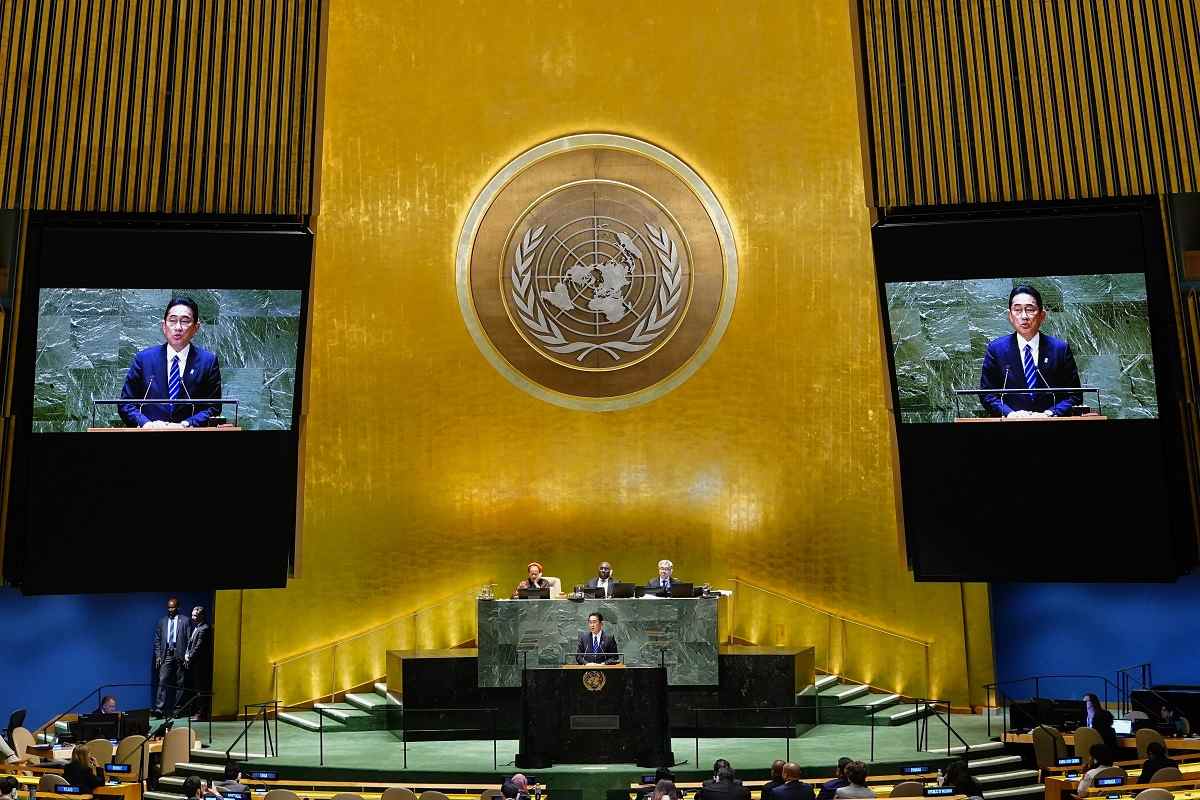 16:08 JST, September 21, 2023
NEW YORK — Prime Minister Fumio Kishida has announced that Japan will contribute ¥3 billion to overseas research institutes to increase momentum for nuclear disarmament.
The plan was unveiled during Kishida's speech at the U.N. General Assembly in New York on Tuesday.
"Having nuclear-weapon states engage in concrete nuclear disarmament measures is key," Kishida said. "Japan … will work with the U.N. and relevant states to promote dialogue between nuclear-weapon states and non-nuclear-weapon states."
Kishida also in the speech referred to Russia's aggression against Ukraine, saying, "A food crisis must not be perpetuated."
The prime minister also said that supporting vulnerable people in Africa, the Middle East and elsewhere was essential, apparently thinking of the emerging and developing countries collectively called the "Global South," which have been greatly impacted by the Ukraine crisis.
Kishida called for curbing the use of the veto power held by the U.N. Security Council's permanent members, as well as increasing its permanent and non-permanent members, because the UNSC has failed to adequately fulfill its role.
Add TheJapanNews to your Google News feed.