Kishida to Visit South Korea for Talks with Yoon in Early May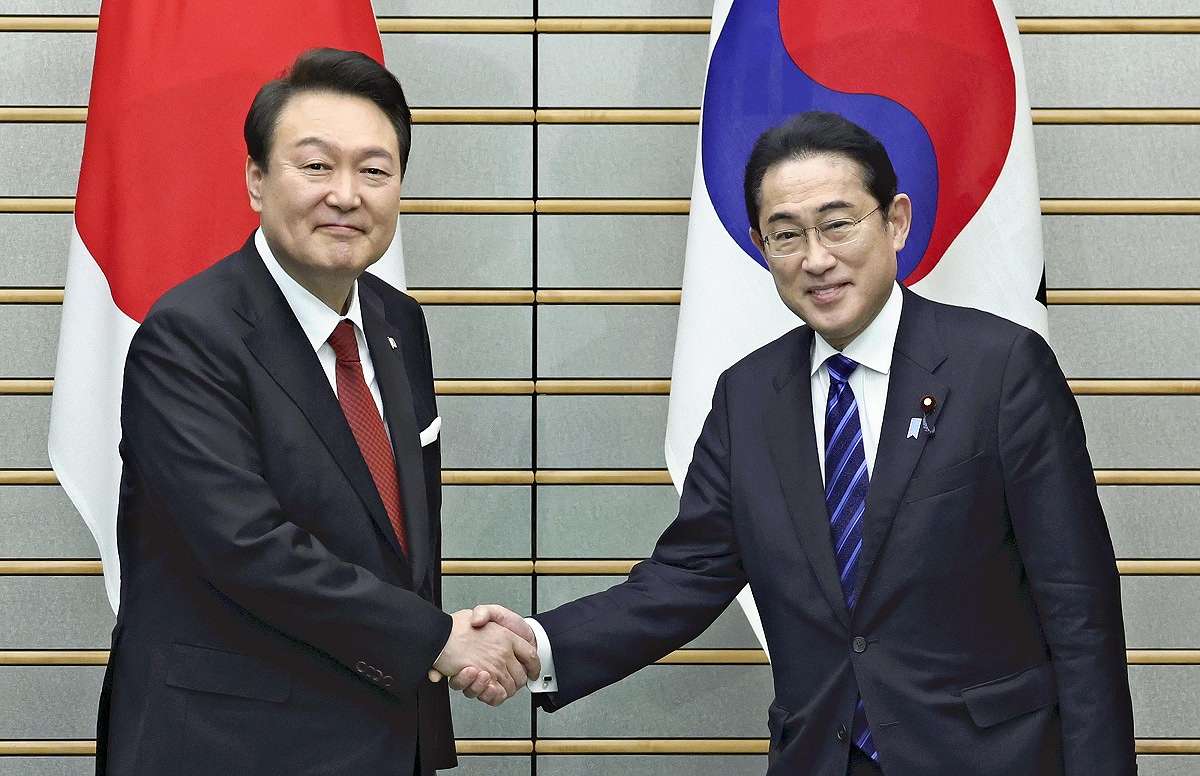 14:28 JST, April 29, 2023
Arrangements are being made for Prime Minister Fumio Kishida to visit South Korea in early May for summit talks with President Yoon Suk Yeol, according to government sources in Tokyo and Seoul.
When Yoon visited Japan in March, the two leaders agreed to resume an arrangement to conduct regular reciprocal visits.
If the May summit goes ahead, it will be Kishida's first visit to South Korea since taking office, and the first reciprocal visit for a Japanese prime minister in about 12 years.
Japan and South Korea had been engaged in diplomacy in which the leaders of both countries made reciprocal visits, but this has ceased since then Prime Minister Yoshihiko Noda visited South Korea in October 2011, and no Japanese prime minister has traveled to the country since then Prime Minister Shinzo Abe attended the opening ceremony of the Pyeongchang Olympics in February 2018.
Kishida and Yoon are likely to discuss issues such as strengthening cooperation in the economic security field to stabilize the supply chain for semiconductors and other key products, as well as deepening defense cooperation, according to the sources.
Regarding lawsuits related to former wartime requisitioned workers from the Korean Peninsula — the most contentious issue between the two countries — Kishida and Yoon are likely to confirm the progress of measures announced by the South Korean government in March, the sources said.
Yoon is scheduled to attend the Group of Seven summit in Hiroshima on May 19-21 as a guest. Kishida appears to have deemed it necessary to respond to stance of Yoon, who has placed importance on relations with Japan and has been trying to settle the issue of the wartime labor lawsuits.
Kishida started a weeklong trip on Saturday that will take him to four African countries and Singapore. His visit to South Korea is expected to follow shortly after the trip.
Add TheJapanNews to your Google News feed.