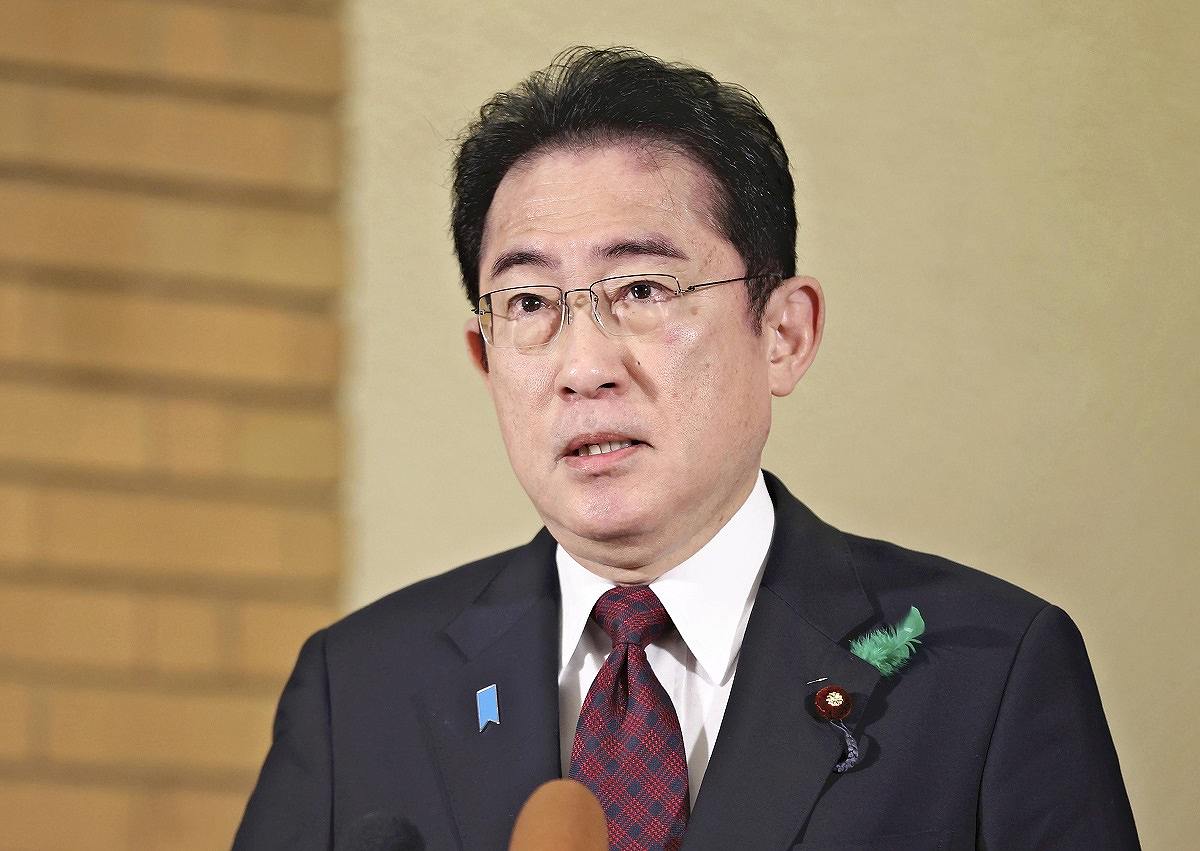 12:27 JST, April 16, 2023
TOKYO (AFP-Jiji) — Japan needs to increase security as Group of Seven officials visit, the country's prime minister said Sunday, a day after an explosive was thrown at him during a campaign event.
Prime Minister Fumio Kishida escaped unharmed after the device, reportedly a pipe bomb, was thrown toward him as he campaigned in the western city of Wakayama on Saturday.
A 24-year-old man was arrested, but has so far revealed nothing about his motives in the attack, which came as Japan hosts two G7 ministerial meetings.
"At a time when high-ranking officials from all over the world are visiting … Japan as a whole needs to maximize its efforts to ensure security and safety," Kishida told reporters on Sunday.
"It's unforgivable such a violent act was committed during an election campaign," he added.
He said he expected police to step up security measures in the wake of the incident, which came less than a year after former Prime Minister Shinzo Abe was assassinated by a gunman in Nara.
His killing sent shockwaves through the country, and prompted an overhaul of security around public officials.
Kishida was about to deliver a speech at a fishing port in Wakayama when Saturday's incident occurred.
Footage from the scene showed a metal canister being thrown from within a small crowd behind him, and the prime minister turning before being surrounded and led away by security.
Security officials and civilians at the scene quickly detained a man, whom local media have named as 24-year-old Ryuji Kimura from Hyogo Prefecture.
As Kimura was detained, a large blast sounded and white smoke filled the air, with people in the crowd screaming and running away.
A local fisherman who helped detain Kimura said he picked up a pipe-shaped object at the scene.
"I picked up this metal thing and wanted to hand it to a police officer. But he told me, 'Just put it down! Leave it there,'" he told national broadcaster NHK.
Local media reports said Kimura, who was arrested on suspicion of obstruction of business, has so far refused to speak to investigators.
Kishida resumed campaigning not long after the incident and insisted the lower house by-elections, scheduled for April 23, would not be affected.
Security at local campaign events can be relatively relaxed in Japan, a country with little violent crime and strict gun laws.
But the country bolstered security around politicians after the assassination of Abe, who was shot and killed while speaking at a campaign event in July 2022.
His alleged assassin, Tetsuya Yamagami, reportedly targeted him over his links to the Unification Church, and the incident sparked revelations about the connection between the sect and political figures in Japan.
Yamagami was said to have been angry over large donations his mother made to the group, which left the family bankrupt.
The head of the National Police Agency, and the local police chief, resigned in the wake of Abe's assassination after an investigation confirmed "shortcomings" in security for the former leader.
The attack against Kishida comes as G7 climate and energy ministers meet in Sapporo and the bloc's foreign ministers gather in the resort town of Karuizawa, Nagano Prefecture.
Japan will host the G7 leaders' summit in May in Hiroshima.
Add TheJapanNews to your Google News feed.