Japan to Join International Framework on Surveillance Technology Exports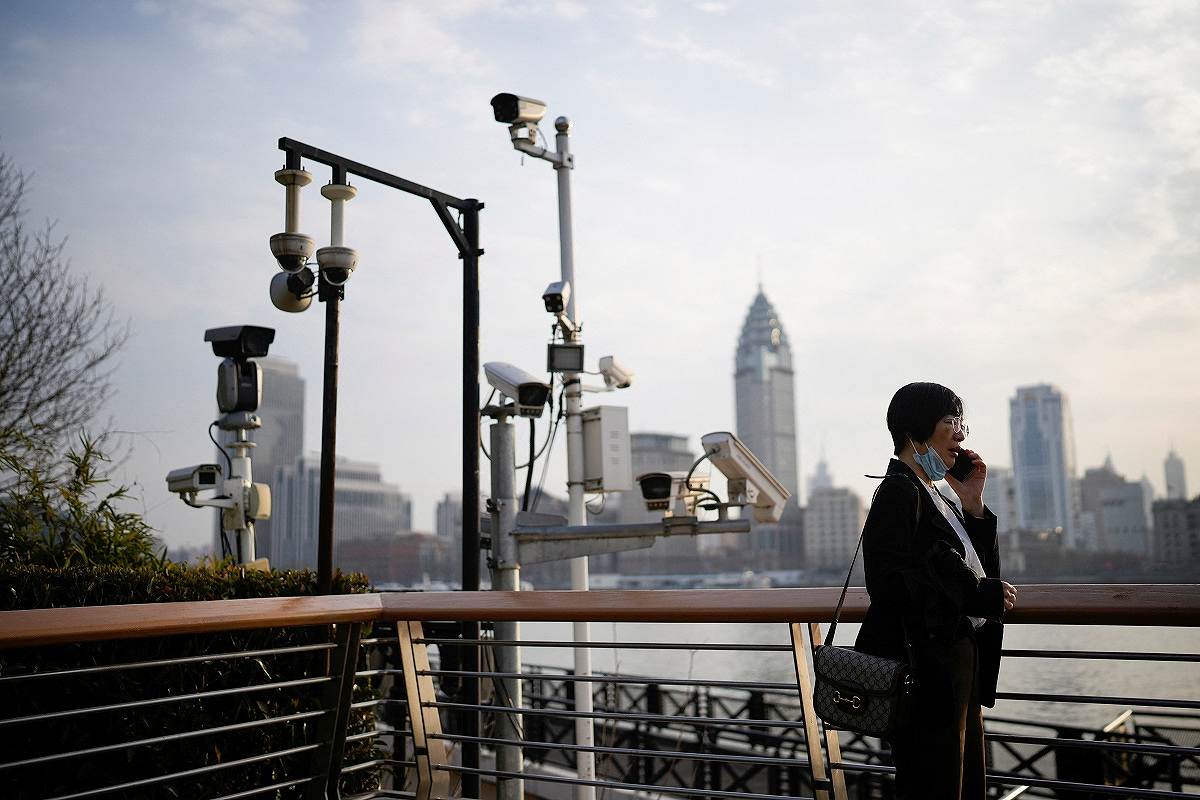 15:04 JST, March 28, 2023
The government intends to join an international framework for controlling the export of technology that might be used to violate human rights, such as AI-based facial recognition systems and surveillance cameras, according to government sources.
The aim is to prevent such technology from falling into the hands of authoritarian regimes like China and Russia.
Formally called the Export Controls and Human Rights Initiative, the framework was launched at the first Summit for Democracy hosted by the United States in December 2021. Japan will inform the United States of its intention to join the initiative in time for the second summit scheduled for March 29-30.
The United States envisions the framework also covering spyware-related technology that extracts information from smartphones, in light of such actions as China's reported use of surveillance technology to suppress the Uyghur minority.
Participating countries have been working to formulate a code of conduct that will serve as a guideline for export controls. The announcement of the code will be coordinated with the timing with the second summit.
The code of conduct will not be legally binding, and will not specify specific items to be regulated or export destinations to be banned. The participating countries intend to discuss, based on the code of conduct, whether they can also agree on a list of restricted items.
Based on talks with other participating countries, the Japanese government is expected to consider a proposal that would make the export of technologies that could be misused subject to a permit system under the Foreign Exchange and Foreign Trade Law. The proposal also calls for strict screening of exports to countries where technologies could be used for human rights abuses.
Japan already regulates the export of materials and technologies that could be converted into weapons of mass destruction under the Foreign Exchange and Foreign Trade Law.
Nearly 10 countries are expected to participate in the framework, mainly from the Group of Seven, including the United Kingdom, France, Germany and Canada.
Japan, as the president of G7 this year, has decided that it needs to demonstrate its emphasis on human rights.
Add TheJapanNews to your Google News feed.