Japan to Continue Support for Ukraine, Mainly in Civilian Realm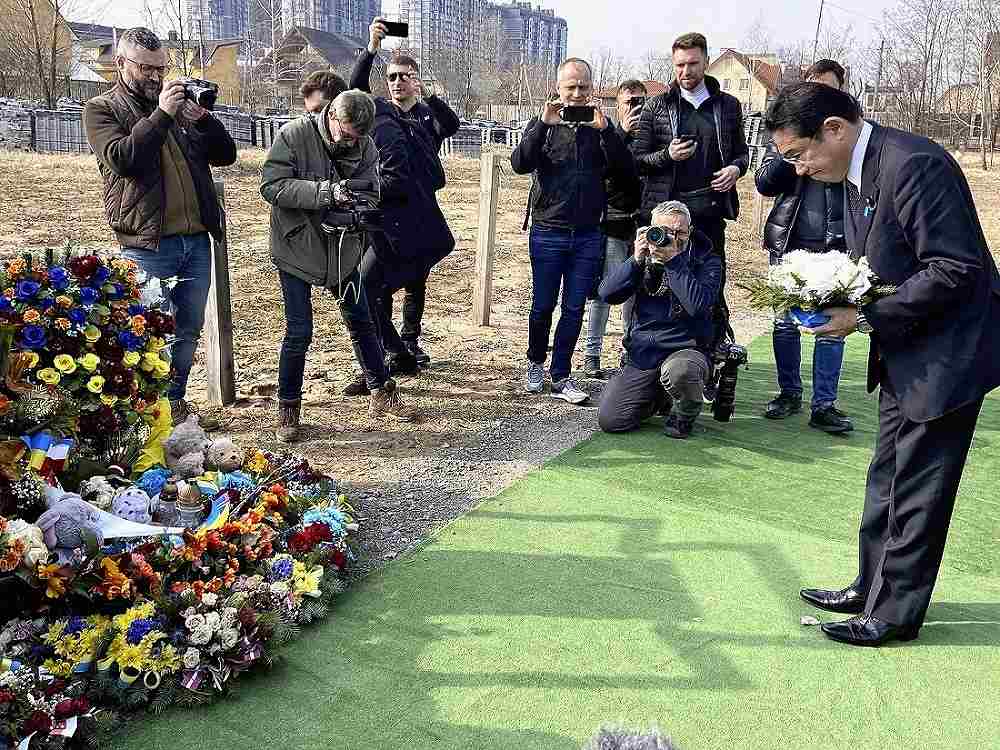 14:53 JST, March 25, 2023
The government intends to continue assisting Ukraine, primarily in civilian areas, in line with expectations expressed by Ukrainian President Volodymyr Zelenskyy in a recent interview with The Yomiuri Shimbun.
The government is considering expanding its assistance such as by helping strengthen the country's medical system and finding ways to ensure the safety of nuclear power plants, issues cited by Zelenskyy in the interview. By doing so, Prime Minister Fumio Kishida hopes to demonstrate Japan's "unwavering solidarity" with Ukraine, which he stressed in a recent summit meeting with Zelenskyy in Kyiv.
Touching upon Zelenskyy's interview remarks, Foreign Minister Yoshimasa Hayashi said Friday, "We'll continue to provide solid assistance to Ukraine, extending uninterrupted support in a characteristically Japanese way."
Japan has pledged a total of around $7.6 billion (about ¥1 trillion) in aid to Ukraine, including the provision of power generators to help Ukrainians cope with the winter cold, and landmine-clearing assistance. "I thank Japan for supporting us," Zelenskyy said during the interview.
While in Ukraine, Kishida inspected a Japan-provided generator in Bucha, outside Kyiv, on Tuesday. "Witnessing directly how Japanese support helps Ukrainians, I realized the importance of our assistance," Kishida told reporters.
In the Yomiuri interview, Zelenskyy revealed he had told Kishida that his country's health care system was facing difficulties. This is an area in which Japan can help. The Foreign Ministry has issued an advisory for Ukraine-based Japanese nationals to evacuate and refrain from entering the country, making it difficult for Japan to dispatch medical service workers to that country. But Japan has been able to provide medical equipment to Ukraine.
In addition to expanding the provision of goods — including medicines — Japan could also potentially dispatch medical workers to neighboring countries that accept many evacuees from Ukraine.
Japan also could contribute by providing knowledge and technology aimed at ensuring the safety of nuclear power plants in Ukraine, which have been subject to Russian attacks. "We need knowledge from Japan," Zelenskyy said.
Japan has supported the International Atomic Energy Agency (IAEA) — which monitors the Zaporizhzhya Nuclear Power Plant in southern Ukraine — through the provision of funds for bulletproof vehicles.
A source close to the government said: "The prime minister is highly interested in nuclear issues. The government will probably consider support measures to leverage Japan's knowledge."
While in Kyiv, Kishida said, "We'll support Ukraine in various areas including electrical power, landmine clearing and agriculture," underlining the government's intention to continue helping Ukraine.
Add TheJapanNews to your Google News feed.