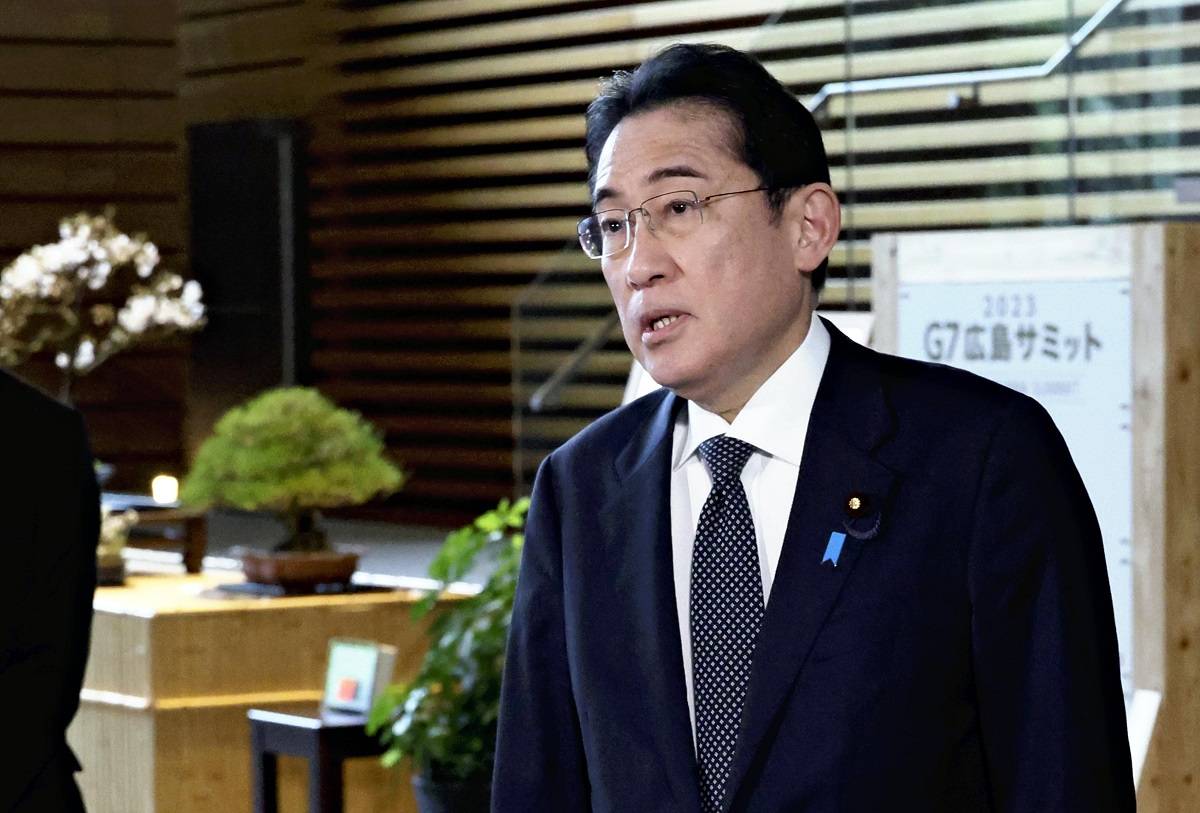 13:11 JST, March 23, 2023
Prime Minister Fumio Kishida flew back to Japan on a chartered flight Thursday morning after visiting India, Ukraine and Poland.
After his return, Kishida met members of the press at the Prime Minister's Office in Tokyo.
"I felt yet again how important it is to support Ukraine," he said. "I've renewed my conviction that we have to maintain the international order based on the rule of law."
Kishida also spoke about his visit to the suburban city of Bucha, where many civilians were massacred.
"I keenly felt that the Russian invasion of Ukraine is an atrocity that undermines the international order," the prime minister said.
On Wednesday, the ruling coalition and opposition parties agreed to hear Kishida's report on his visit to Ukraine during a plenary session of both the House of Councillors and the House of Representatives at the Diet. It will also be discussed during Diet interpellations.
The interpellation at the lower house will take place on Friday, and that of the upper house on Monday. The parties also agreed to hear Kishida's report at the beginning of the upper house's Budget Committee meeting on Thursday.
Add TheJapanNews to your Google News feed.