Cabinet OK's Bills Aimed at Expanding Lifespan of Nuclear Reactors Beyond 60 Years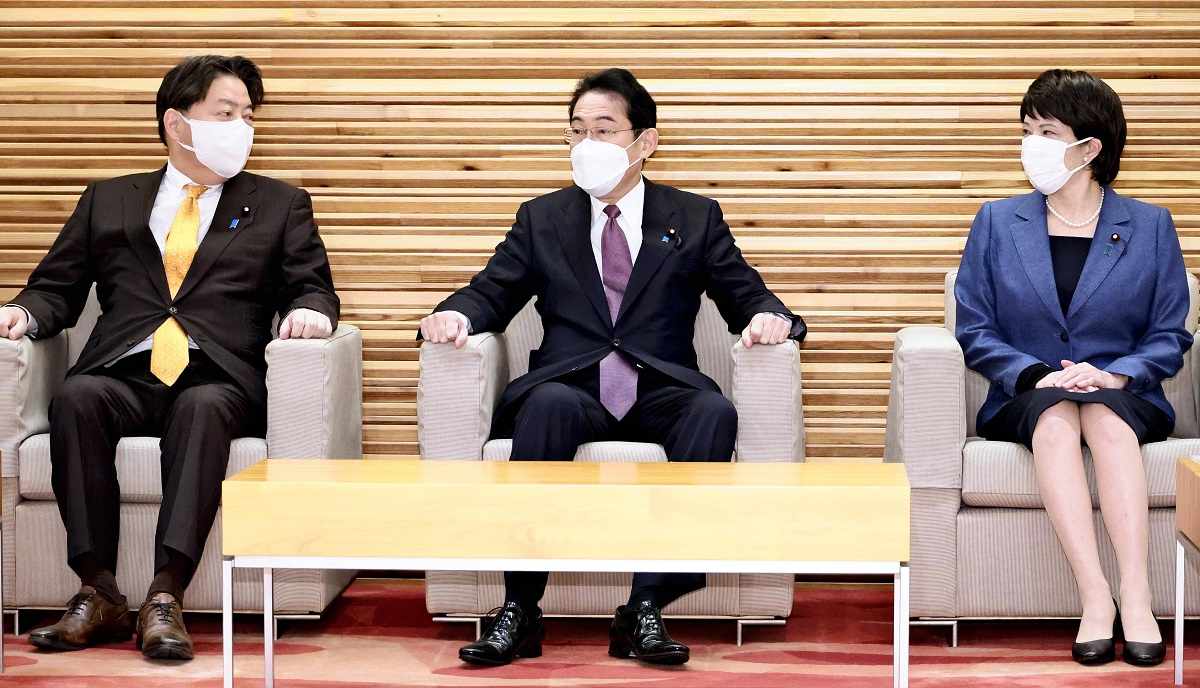 16:39 JST, February 28, 2023
The Cabinet agreed on a package of bills Tuesday to allow nuclear reactors to operate beyond their current 60-year limit, marking a major shift in government policy since the 2011 nuclear accident in Fukushima Prefecture.
The government aims to pass the bills in the current Diet session.
The package of bills will revise five laws: the Atomic Energy Basic Law; the Electricity Business Law; a law on the regulation of nuclear reactors; a law regarding the reprocessing of spent nuclear fuel; and a special measures law on renewable energy.
The Cabinet decision was based on the government's green transformation policy, which focuses on measures for decarbonization.
The bills are aimed at extending the lifespan of reactors, making it possible for reactors more than 60 years old to continue operating by excluding from their total operation terms, offline periods for safety inspections by the Nuclear Regulation Authority and suspension orders by courts, among other circumstances.
Under existing rules, the current lifespan of a reactor is 40 years in principle, but they can be operational for a maximum of 60 years.
The government hopes to strike a balance between safety and electricity supply stability by extending the lifespan of reactors beyond 60 years under the Electricity Business Law.
The government plans to establish a new regulation that will require electricity firms to obtain safety approval from the NRA every 10 years for reactors that have been operational for at least 30 years.
The firms will have to conduct strict safety checks on the reactors based on their age, evaluate damage and review operational systems.
One of the law revisions will make reactor decommissioning the remit of the Nuclear Reprocessing Organization of Japan, which deals with Japan's nuclear fuel cycle projects. The revision is also aimed at requiring electricity firms and other entities to cover the costs of decommissioning work.
The government also plans to create a new system to secure funds for improving and expanding utility power grids.
The Cabinet had been scheduled to agree on the package of bills on Feb. 21 but the decision was postponed following opposition to the extension by one out of five NRA members at a meeting on Feb. 13.
Add TheJapanNews to your Google News feed.