Executive Secretary's Replacement a Blow to Kishida Administration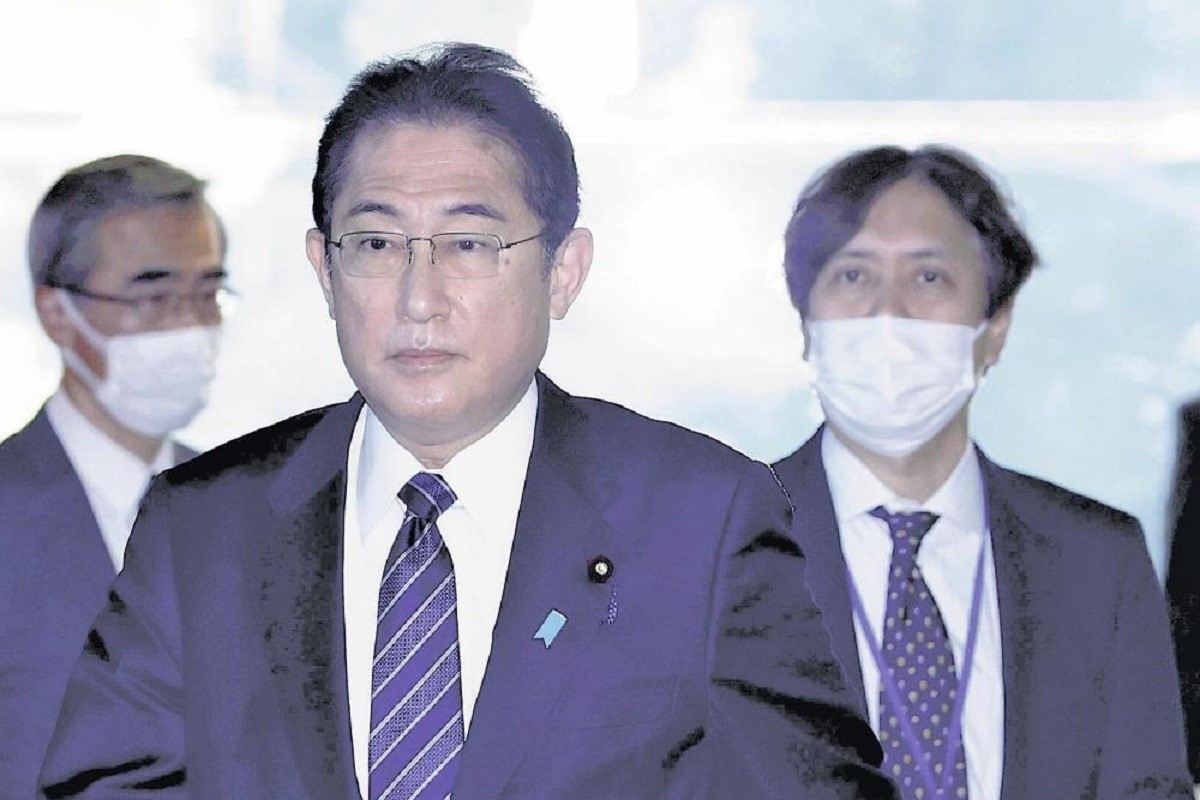 2:00 JST, February 6, 2023
Prime Minister Fumio Kishida immediately moved to dismiss a close aide for making discriminatory remarks about the LGBT community, but the incident still deals a serious blow to his administration.
Kishida's decision to replace executive secretary Masayoshi Arai was apparently aimed at demonstrating that Arai's remarks were unacceptable and that his beliefs are completely in opposition to those of the government.
Arai made the remarks during unofficial talks with the media in Tokyo on Friday evening. Asked about Kishida's cautious view on legalizing same-sex marriage, Arai replied: "I would hate it if [a same-sex couple] lived next to me. I would hate to even see [them]."
On Saturday evening, a stern Kishida said to reporters: "I made the decision to remove him from his duties as an executive secretary to the prime minister. Arai himself told me of his intention to resign."
Arai was from the Economy, Trade and Industry Ministry. He took an unorthodox path to becoming a career bureaucrat, having worked after high school before going on to university. Arai became a rising star in the ministry, and was backed by Takashi Shimada, a former vice economy minister who is now chief executive secretary to Kishida.
Arai was a trusted aide to Kishida and served as his speechwriter.
However, his remarks were simply unacceptable. According to a source, Kishida told aides that what Arai said was "terrible, with absolutely no room for excuses and indefensible."
At the Prime Minister's Office, the decision to dismiss Arai was set as of late Friday night.
On Saturday morning, Kishida spoke to reporters at his official residence. When pressed over whether he would dismiss Arai, the prime minister responded, "I take it as such."
Kishida's haste to dismiss Arai was partly due to his desire to minimize the impact on the Diet, where deliberations on the fiscal 2023 budget proposal are underway.
The prime minister is keen to implement policy and thereby improve his Cabinet's approval rating, which plummeted last year with the resignation of four ministers. One of those who resigned was economic revitalization minister Daishiro Yamagiwa, criticized for his relationship with the Unification Church, officially known as the Family Federation for World Peace and Unification.
Since the beginning of the year, Kishida had been trying to turn the tide by tackling a series of difficult issues. To deal with the declining birthrate, Kishida plans to launch countermeasures "on an unprecedented scale." He also announced the downgrading of the legal status of COVID-19.
At the Prime Minister's Office, however, problems have emerged one after another. Kishida's 32-year-old son Shotaro, executive secretary to the prime minister for political affairs, is suspected of going sightseeing in an official vehicle during an overseas visit by Kishida. Chief Cabinet Secretary Hirokazu Matsuno's brother-in-law resigned as Matsuno's policy affairs secretary after driving under the influence of alcohol.
Members of the ruling Liberal Democratic Party have expressed frustration over the problems. "Including the latest case, [Kishida's] close aides are holding him back," an LDP member said.
Jun Azumi, Diet affairs committee chairman of the Constitutional Democratic Party of Japan, spoke to reporters on Saturday in Aomori. "That's an extremely discriminatory opinion," Azumi said. "We must ask [Kishida] why a person who made such comments was kept as his secretary for so long. We want to hold him accountable for his appointment."
Azumi's LDP counterpart Tsuyoshi Takagi said: "We're in the middle of Budget Committee deliberations and I'm sure the opposition parties will ask questions about this. It's important for the government to reflect on the latest case and properly answer the questions."
Add TheJapanNews to your Google News feed.