Opposition Party Leader Grills Kishida Over Defense, Energy Policies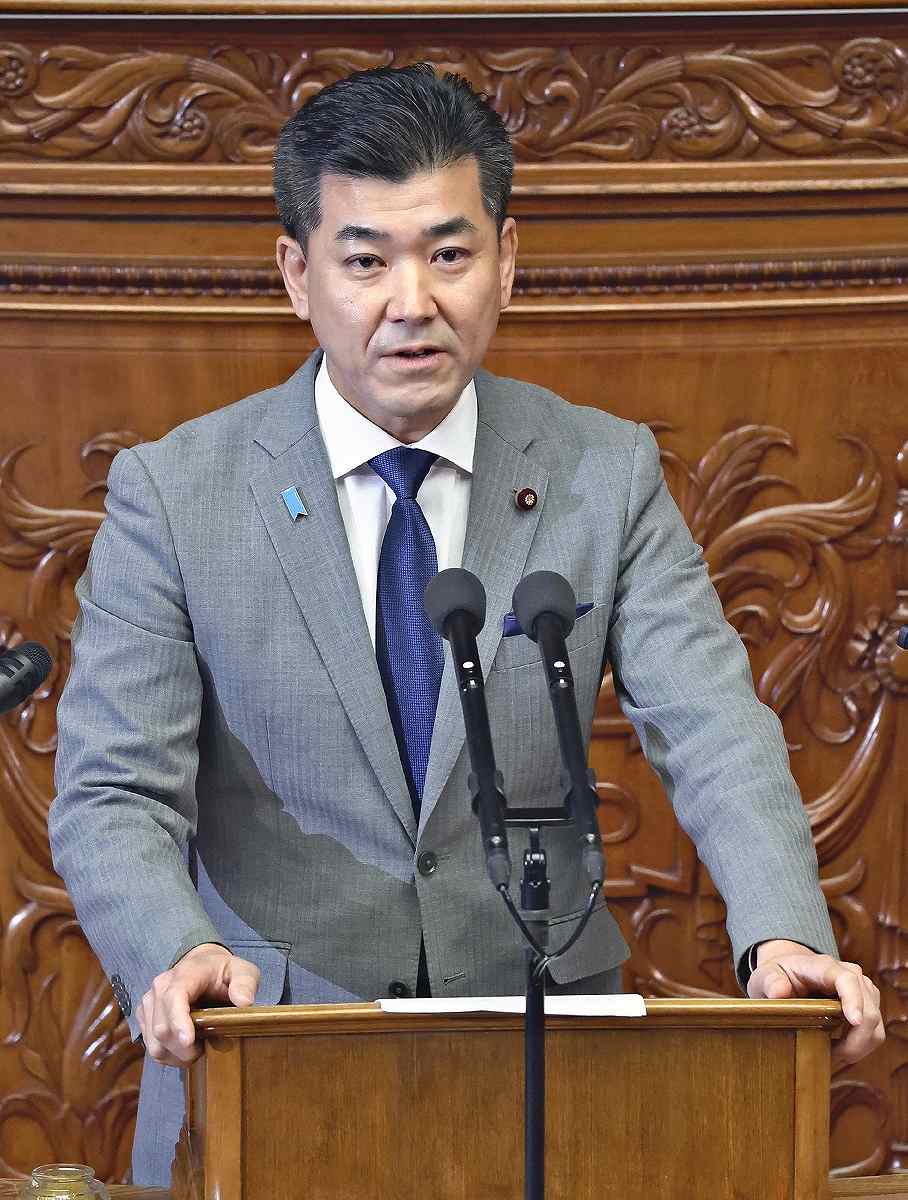 14:40 JST, January 26, 2023
A question-and-answer session in the House of Representatives began with a leadership duel between Prime Minister Fumio Kishida, who also heads the Liberal Democratic Party (LDP), and Kenta Izumi, leader of the main opposition Constitutional Democratic Party of Japan (CDPJ).
Izumi pursued various issues on the first day of the session Wednesday, including the strengthening of defense capabilities and energy policy, but Kishida stopped short of giving detailed answers.
The first issue raised by Izumi was the government's measures to secure financial resources for the drastic strengthening of Japan's defense capabilities.
"If tax increases are implemented, you should ask for the public's mandate in a snap election," Izumi said.
The government plans to spend a total of ¥43 trillion on defense over a five-year period from fiscal 2023. It intends to secure a total of more than ¥1 trillion in fiscal 2027 by raising corporate, income and tobacco taxes in stages "at an appropriate time" in or after 2024.
"We will continue to provide detailed [explanations] to obtain public understanding," Kishida said.
Izumi also expressed opposition to the government's stance to allow Japan to possess counterstrike capabilities to attack enemy missile launch bases and other military targets for self-defense. However, he did not mention specific alternative measures, including funding.
In response, Kishida stressed that it is essential for Japan to strengthen its defense capabilities to cope with the severe security environment, and that the counterstrike capabilities will be utilized to the minimum extent necessary and when unavoidable for defense.
With the importance of energy security increasing amid Russia's invasion of Ukraine, measures to achieve both a stable energy supply and decarbonization were also points of contention.
Izumi raised questions over the government's policy of continuing to utilize nuclear power, saying, "If nuclear power continues to be used, renewable energy sources won't grow." He then asked the prime minister, "Renewable energy or nuclear power. Which do you want to seek to ensure a future stable supply?"
Kishida responded, "Top priority must be placed on safety, in order to use nuclear power."
"In light of our nation's severe energy supply situation, it is necessary to utilize all options, including nuclear power," the prime minister added.
As for Kishida's determination to double the budget for child-related measures in the future, Izumi said: "It's too late. Doubling the budget is the minimum step to counter the declining birth rate."
To secure financial resources, Kishida said, "We will make such efforts as coordinating with various social insurance programs."
After the session, Izumi told reporters at the Diet building, "The prime minister's lack of explanation is extraordinary."
However, some CDPJ members appeared to feel that Izumi's performance was also lacking. "Izumi was too considerate of the leftists in the party, so his arguments often lacked persuasion," one party member said. "The public's understanding can't be won with one-sided criticism."
Add TheJapanNews to your Google News feed.