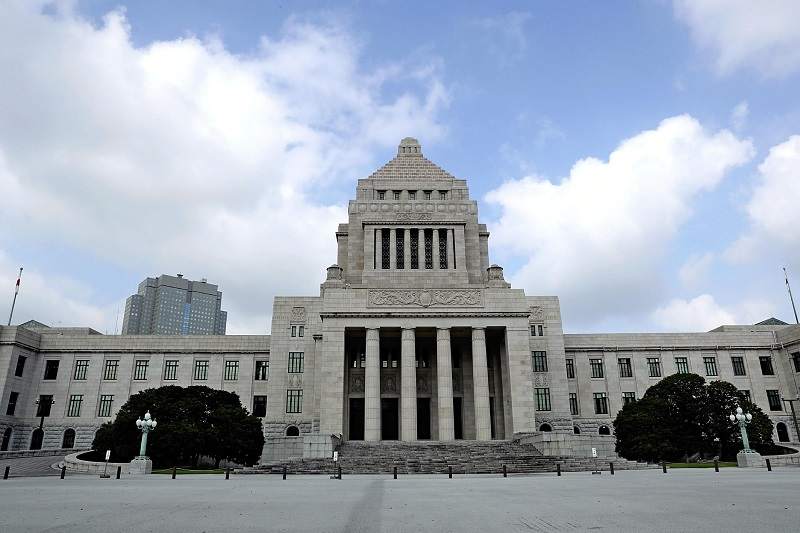 12:57 JST, January 6, 2023
The government has decided to move up the schedule for convening the ordinary Diet session to Jan. 23, in order to ensure time for the deliberation of bills.
Masahito Moriyama, the Liberal Democratic Party's chief director of the Standing Committee on Rules and Administration of the House of Representatives, informed his opposition counterpart, Hirofumi Ryu of the Constitutional Democratic Party of Japan, about the government's plan during a telephone conversation.
The session will run for 150 days until June 21. The government is making adjustments to submit about 60 bills during the session.
Initially, the government aimed to have Prime Minister Fumio Kishida attend the annual meeting of the World Economic Forum in Davos, Switzerland, from Jan. 16 to 20, so it originally considered convening the Diet session on Jan. 27, after Kishida had returned to Japan.
However, since the LDP caucus in the House of Councillors suggested that they should leave time in the schedule for Diet deliberations to ensure the passage of the fiscal 2023 budget before the end of the current fiscal year, the government decided to move up the schedule for convening the session.
The decision was made also taking into account the fact that elections for prefectural governors and assembly members, part of the unified local elections to be held in April, are officially announced in late March.
Add TheJapanNews to your Google News feed.