Japan to boost rocket facilities as Russia freezes foreign satellite launches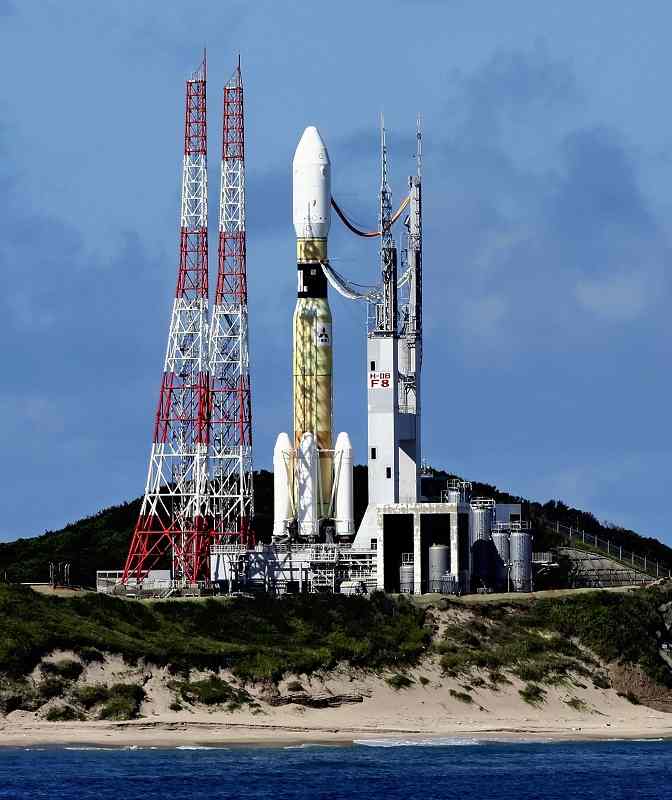 13:21 JST, May 20, 2022
The government is planning to bolster and expand facilities for launching domestically produced rockets, amid a worldwide shortage of rockets and related facilities exacerbated by Russia's suspension of foreign satellite launches.
Specifically, storage facilities for rocket engines and other components at the Tanegashima Space Center in Kagoshima Prefecture will be expanded. This will shorten pre-launch preparation time and increase launch frequency, thus helping to meet the rapidly increasing demand for domestic and overseas rocket services.
Furthermore, technologies that can simultaneously put multiple small satellites into orbit are set to be developed and installed on the next mainstay, domestically produced H3 rocket. This equipment will meet the growing demand for so-called satellite constellations, which provide communication services and other functions by linking together numerous small satellites.
The government also intends to place orders to launch small rockets, with an eye on helping Japanese space-related start-ups turn small rocket-development ventures into sustainable businesses.
The government will include these goals in the roadmap of the Basic Plan on Space Policy to be revised at the end of the year.