Zelenskyy addresses Diet, calls for global solidarity to pile pressure on Russia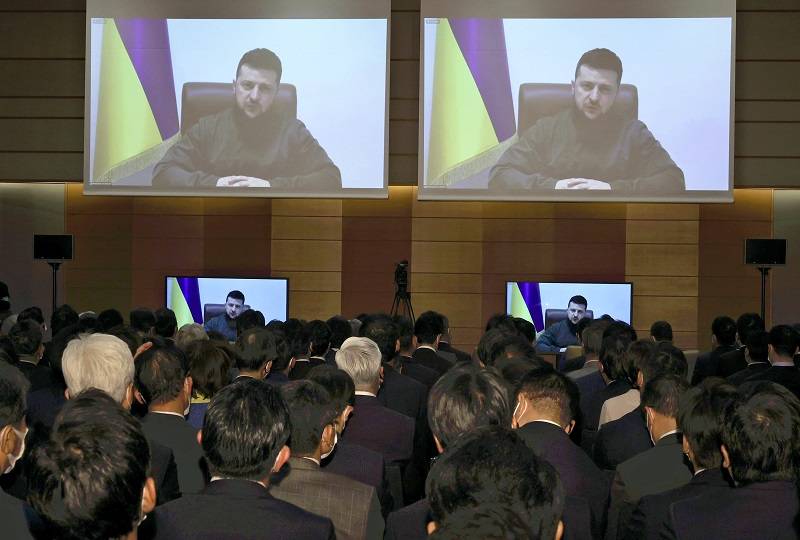 19:34 JST, March 23, 2022
Ukrainian President Volodymyr Zelenskyy gave an online address to the Diet on Wednesday, expressing gratitude to Japan for providing aid and for adding pressure on Russia.
"Japan immediately gave us a helping hand and I appreciate it from the bottom of my heart," Zelenskyy said. "Japan was the first country in Asia that started to put pressure on Russia."
Zelenskyy stressed the horrible situation in Ukraine in the wake of Russia's invasion.
"Of the thousands of people killed are 121 children," he said.
"A barrage of airstrikes has been carried out and dozens of cities have been reduced to rubble," he said. "Families and neighbors were killed in many cities, but we cannot even bury them properly."
Zelenskyy also criticized Russia's seizure of the area around the Chernobyl reactor site, which had a meltdown in 1986. Russian armored vehicles stirred up radioactive dust that spread around the area, he said.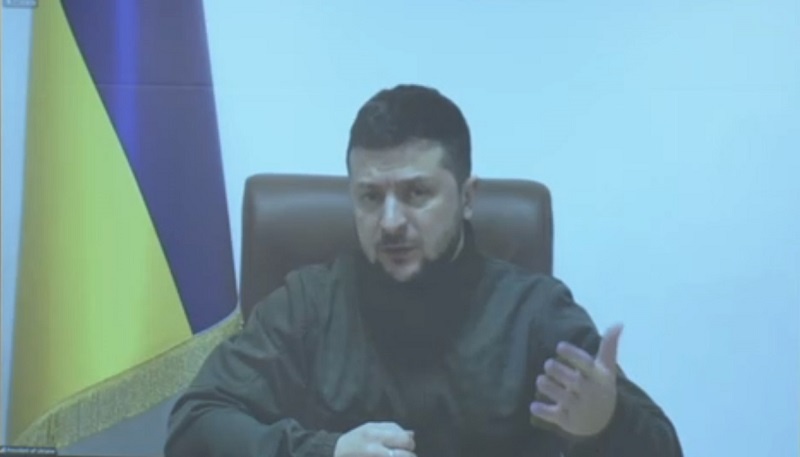 He also emphasized the importance of protecting the people and their country.
"All ethnic groups and the public need to make efforts to protect borders and safety as well as the future of children and grandchildren," he said. "We need to send a strong message to invaders that peace must not be destroyed. I hope Japan will maintain its sanctions against Russia."
This was the first time that the head of a foreign nation has given an online address to the Diet.
The 12-minute speech was delivered in Ukrainian and simultaneously interpreted into Japanese by staff of the Ukrainian Embassy in Japan.
Because no screens are set up in the Diet chambers, a 276-seat conference room in a Diet members' office building of the House of Representatives was used as the main venue, where Prime Minister Fumio Kishida and Foreign Minister Yoshimasa Hayashi were among the lawmakers in attendance for the livestreamed speech.
Add TheJapanNews to your Google News feed.