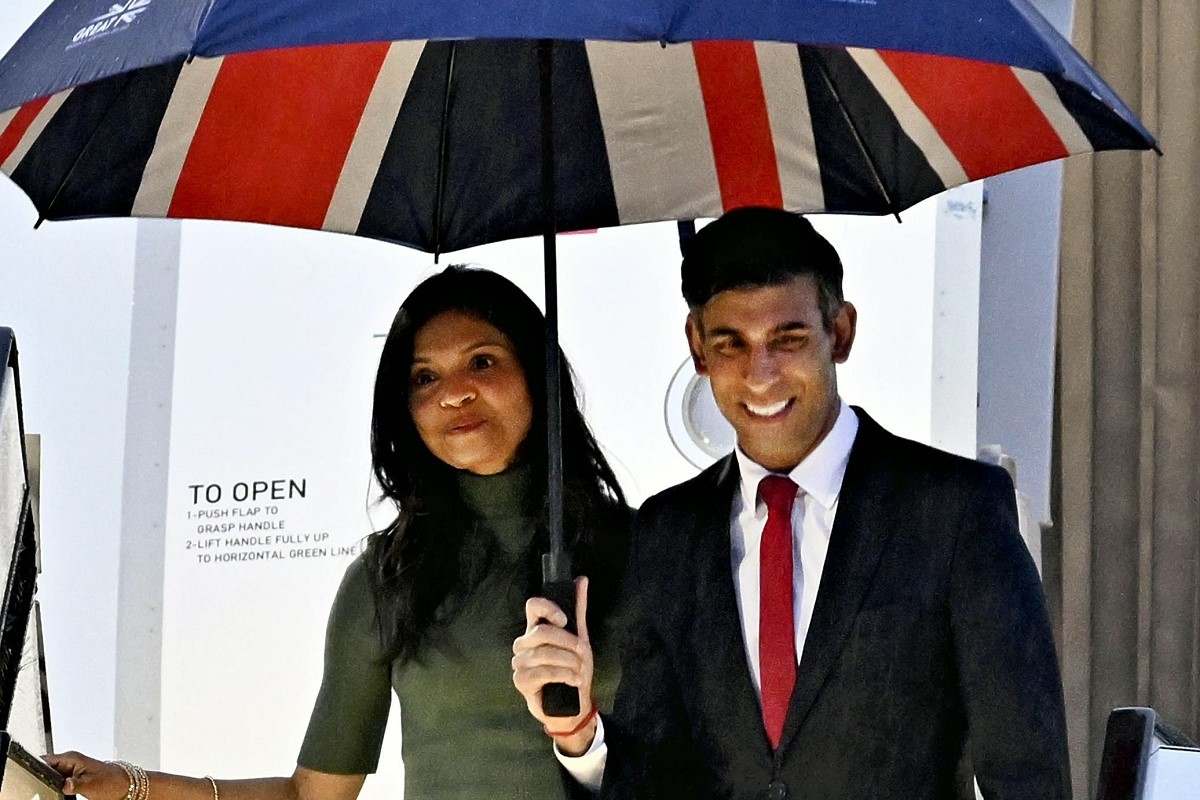 1:00 JST, May 23, 2023
LONDON — British Prime Minister Rishi Sunak attracted a great deal of attention among the G7 leaders who visited Japan for their summit in Hiroshima.
The 43-year-old prime minister generated publicity by posting on social media about how he enjoyed his stay in Japan.
But Sunak is suffering from low approval ratings in the United Kingdom, where some observers have said that these efforts are aimed at buoying his administration in preparation for a general election.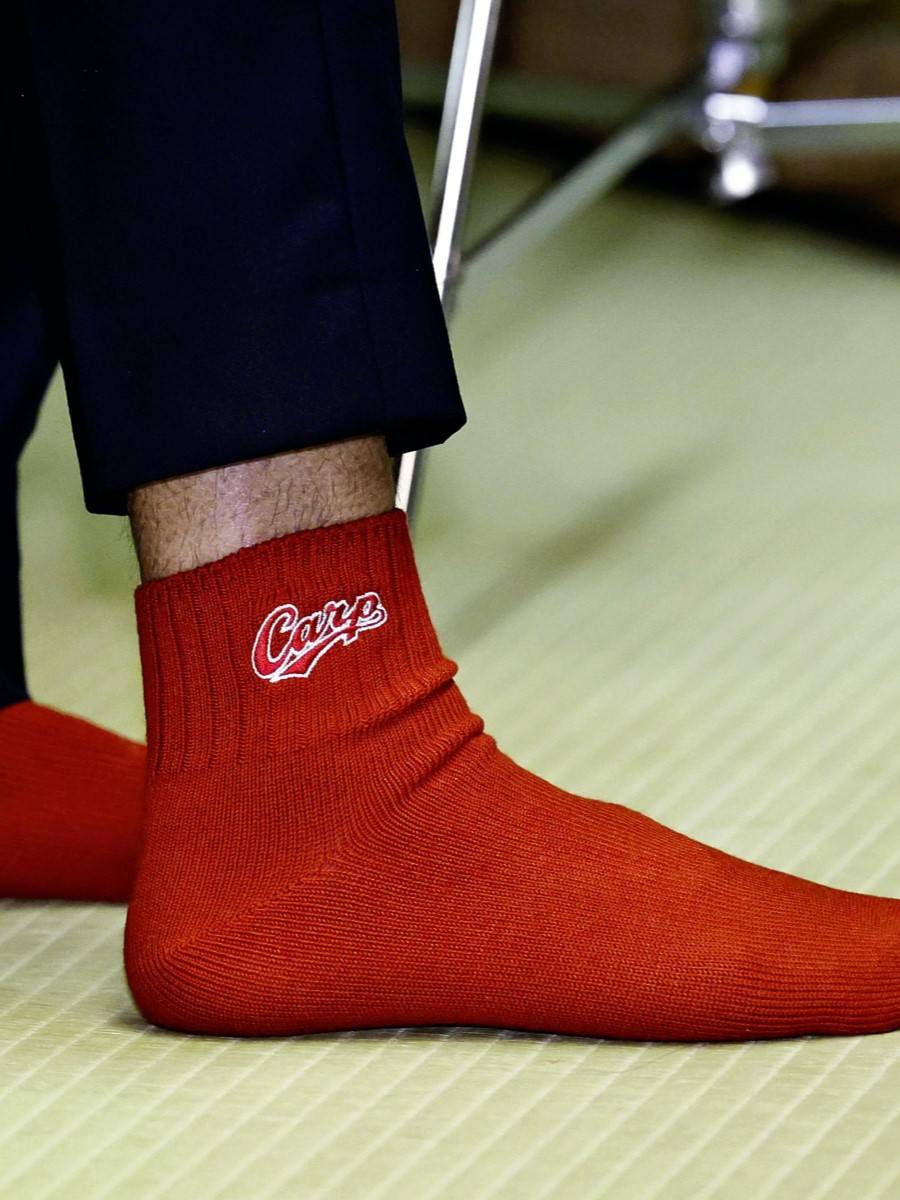 Sunak stood out in Japan at a dinner with Prime Minister Fumio Kishida at a Japanese restaurant in Hiroshima on Thursday. During a photo shoot at the beginning of the dinner, Kishida, whose constituency is Hiroshima and is an avid fan of the Hiroshima Toyo Carp baseball team, told reporters somewhat excitedly that Sunak "went out of his way to wear Carp socks."
As Sunak pulled up his right pant leg to reveal a red sock with the Carp logo, the atmosphere in the room became suddenly convivial.
As soon as this was reported in the media, there was a buzz online in Japan, with comments such as Sunak is "well prepared" or "a nice guy."
Earlier that day, Sunak had just arrived in Japan, going to Tokyo to have lunch with U.K. Ambassador Julia Longbottom. When Longbottom posted on her Twitter account a photo of a smiling Sunak about to dig into yakitori with her at Shibuya Yokocho, he attracted attention in Japan as someone who is "down-to-earth."
Sunak posted a video on his Twitter account showing him making okonomiyaki in Hiroshima.
Sunak studied at the University of Oxford in England and Stanford University in California. He then worked for U.S. investment bank Goldman Sachs before entering politics as the "elite of the elite." As a person of Indian descent, Sunak is Britain's first non-white prime minister. He took office in October 2022 at age 42.
His wife, Akshata Murty, is from a wealthy family, and the couple's assets are said to be enormous. The Sunaks were on a U.K. rich list published by a British newspaper in 2022.
Sunak's activities in Japan are believed to have been viewed favorably since they went against these images of his privileged life.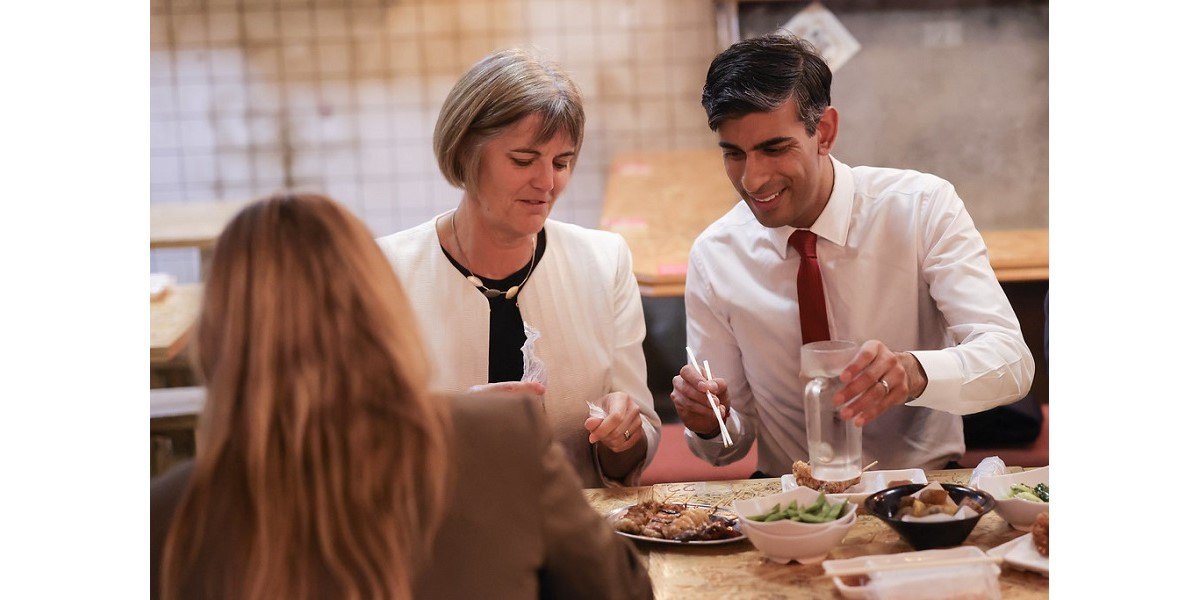 'Overly professional'
It may be too naive, however, to take such activities at face value since Sunak is known as being good at presenting a positive image of himself.
In 2022, when he fought for the Conservative leadership against Liz Truss, the BBC reported on comments from a public relations expert saying that Sunak's social media strategy is "slick."
"It is overly professional in some points," the expert said. "There seems to be a lot of strategy and thinking behind it."
The same BBC story said that "Sunak's social media strategy is masterminded by Cass Horowitz, son of best-selling novelist Anthony Horowitz." Cass Horowitz "used fancy graphics and clever tag lines to sell 'Brand Rishi' to a younger, politically unengaged audience."
Similar colorful images were repeatedly used on Sunak's Twitter account during the G7 summit.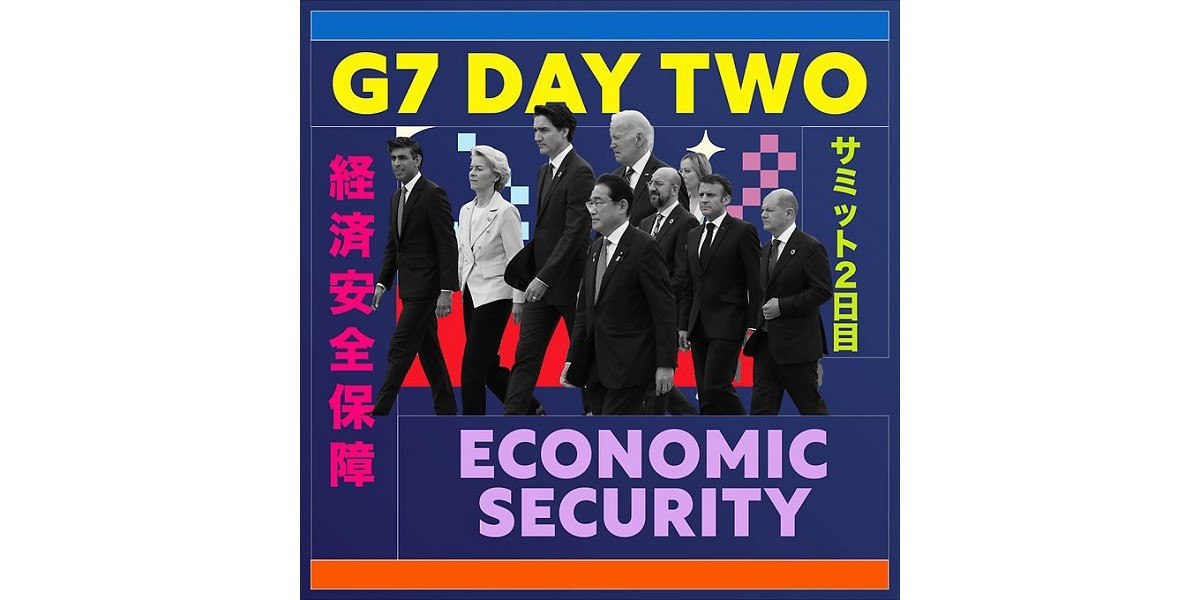 Though Sunak gained public favor and name recognition in Japan in just a few days, he is suffering from low approval ratings at home. It has only been about seven months since his administration was launched, but surveys have the government's approval rating at the 10-20% level.
Sunak's ruling Conservative Party will face a crucial test of whether it can remain in power in the next general election.
It is widely believed that Sunak's active use of social media is to promote the diplomatic results of the G7 summit in preparation for the general election. He may have gained some popularity in Japan, but it remains to be seen whether this will lead to votes from the British populace.
Add TheJapanNews to your Google News feed.