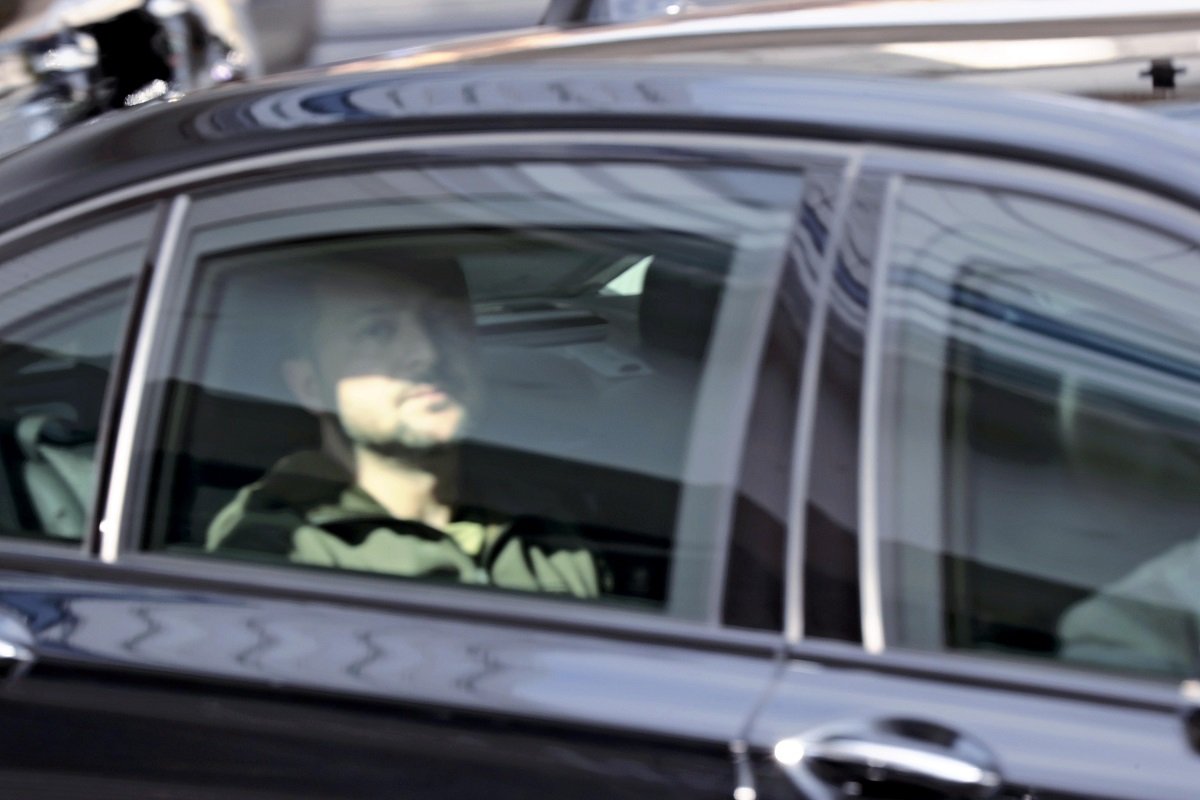 16:48 JST, May 21, 2023
HIROSHIMA — Tension gripped Hiroshima streets on Saturday as the city welcomed the leader of a country at war.
Some Ukrainian evacuees, hopeful of an end to the war, waited along the roadside to catch a glimpse of their president, Volodymyr Zelenskyy, as he traveled through the city.
At around 3:30 p.m., Zelenskyy arrived at Hiroshima Airport, in the nearby city of Mihara. He quickly descended his aircraft's ramp, shook hands with officials and got into a car.
The 14-car convoy carrying the Ukrainian president traveled along a closed highway to the hotel on Ujina Island, Hiroshima, that is serving as the main venue for the G7 summit. The convoy included a security vehicle capable of responding to an attack, and a police helicopter monitored the situation from above.
Near the island, police officers formed a tight cordon around the road, keeping an eye out for any suspicious activity. Security was so strict that those gathered along the road were instructed to place their bags on the ground. The convoy arrived safely at the hotel shortly after 4:30 p.m.
A 10-year-old boy from Hiroshima whose mother is Ukrainian was at the airport with his 44-year-old father to get a look at Zelenskyy. The boy's grandmother and great-grandmother fled to Hiroshima from Kharkiv in eastern Ukraine last May, but many of his relatives remain in the country, which the boy said continues to worry him.
"I hope the president's visit will help end the war," he said.
Along the roadside near Ujina Island, two women held up Ukrainian flags and shouted "Glory to Ukraine!" at the passing convoy.
The two are sisters, ages 19 and 20, who fled to Hiroshima from Kyiv, the Ukrainian capital, last September.
They said they hope there'll be no more casualties and they thought this G7 summit could make world history.
Add TheJapanNews to your Google News feed.