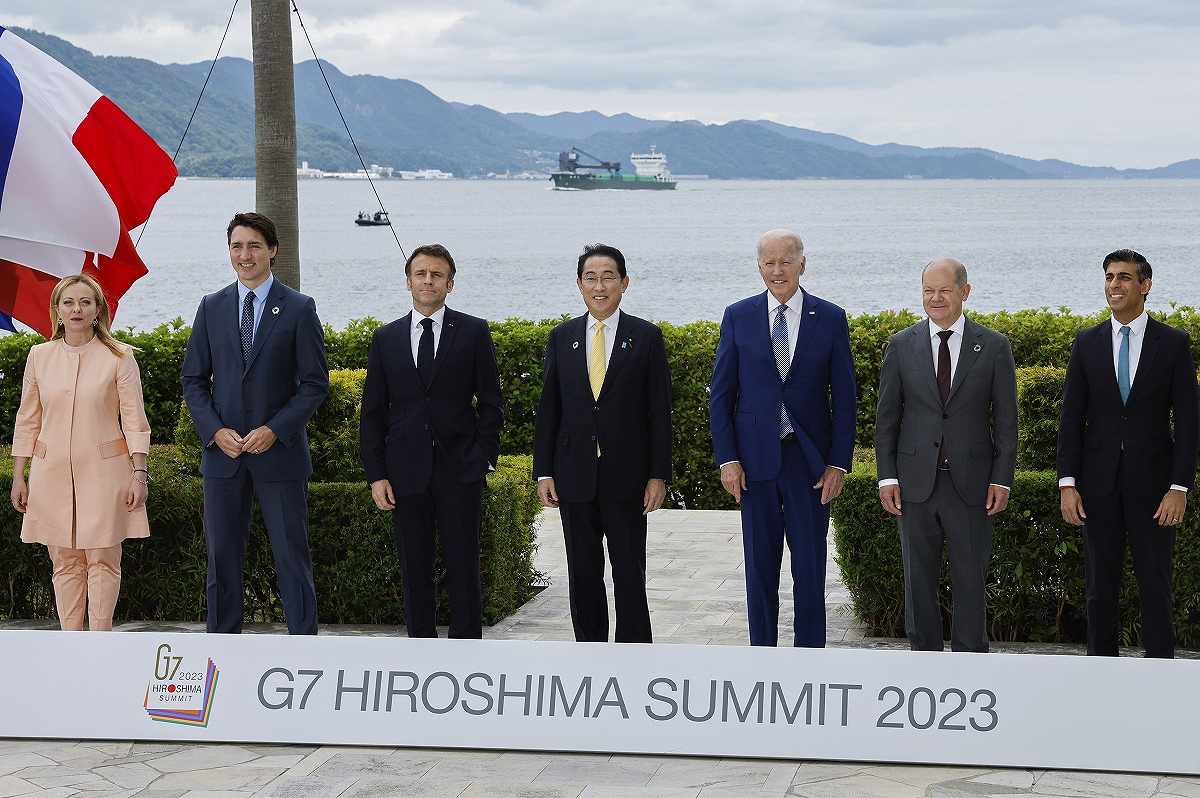 18:11 JST, May 20, 2023
The Group of Seven summit discussed economic security and the enhancement of supply chains for essential minerals on Saturday afternoon.
The participating countries aim to reduce their dependence on specific countries such as China for semiconductors and rare metals, which are becoming increasingly important. Cooperation with emerging countries was also discussed.
"Economic coercion," in which a producing country pressures other countries by restricting exports to them, has become a supply chain issue. Crimping supplies hinders manufacturing, leading to economic disruption. The G7 shares strong concern about economic coercion.
To reduce dependence on particular countries, the G7 leaders also discussed strengthening cooperation with emerging and developing countries of the so-called Global South, such as by providing financial and technological support. The aim is to diversify procurement sources.
Dependence on China is high for solar panels, batteries for electric vehicles and many other products necessary to realize a decarbonized society, as they use essential minerals produced in the country. Semiconductors and other cutting-edge technology products also depend highly on China.
China has restricted trade with Japan, Australia and other countries due to political conflicts, and the G7 is trying to prepare for similar future situations.
At the same time, China has been strengthening relations with emerging economies in Asia and Africa by providing financial support for infrastructure development.
The G7 also recognizes the difficulty of building a supply chain that excludes China, and will thus urge China to trade in a fair manner.
Additionally, the summit discussed how to manage global trade so that products and technologies that can be used for military purposes will not illegally be delivered to "third countries" for which they were not intended.
Add TheJapanNews to your Google News feed.