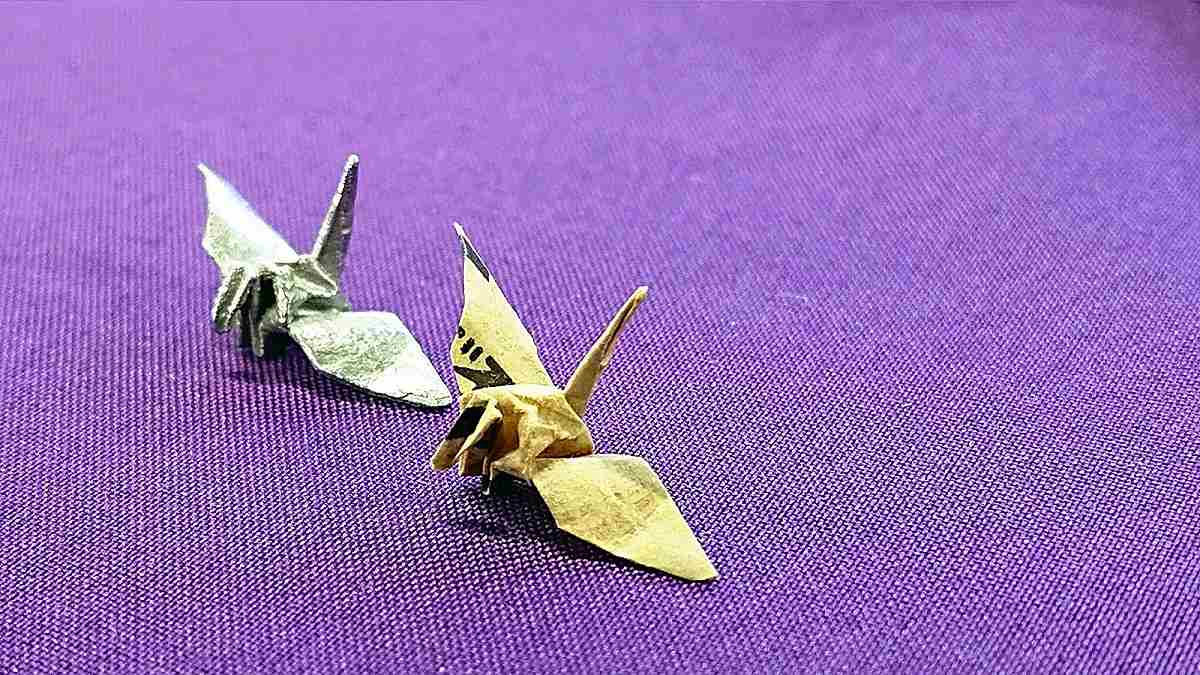 16:31 JST, May 20, 2023
HIROSHIMA — Relatives of Sadako Sasaki, a 12-year-old girl who died of leukemia resulting from the atomic bomb that was dropped on Hiroshima, showed the spouses of the Group of Seven leaders paper cranes that Sadako folded shortly before her death. The family members also earnestly conveyed their hope for nuclear abolition.
Sadako was exposed to radiation released from the atomic bomb at her home, which was 1.6 kilometers from the hypocenter. She developed leukemia 10 years later and died at the age of 12 in 1955. After Sadako's death, her story of folding about 1,600 paper cranes on her hospital bed hoping for her recovery during her 8-month hospitalization spread around the world through picture books and other media.
This has led to the Children's Peace Monument, modeled after Sadako and located in the Peace Memorial Park in the city, receiving about 10 million paper cranes annually.
Sadako's older brother Masahiro, 81, and her nephew Yuji, 52, were present during a symposium attended by the spouses of world leaders on Friday. Yuji's 7-year-old son held out a paper crane that had been folded by Sadako for the attendees to view, which included U.S. President Joe Biden's wife, Jill, and German Chancellor Olaf Scholz's wife, Britta.
"We were able to pass on the thoughts and feelings of Sadako, who lived to be only 12 years old. We hope that [her paper cranes] will contribute to world peace," said Yuji.
Two years ago, he and others made a silver-colored crane modeled after the last crane that Sadako folded on her bed, in cooperation with a company in Hiroshima Prefecture, to further spread Sadako's wishes and thoughts. They have prepared such copies embellished with the words "G7 Hiroshima" on the underside of the left wing for the latest summit meeting.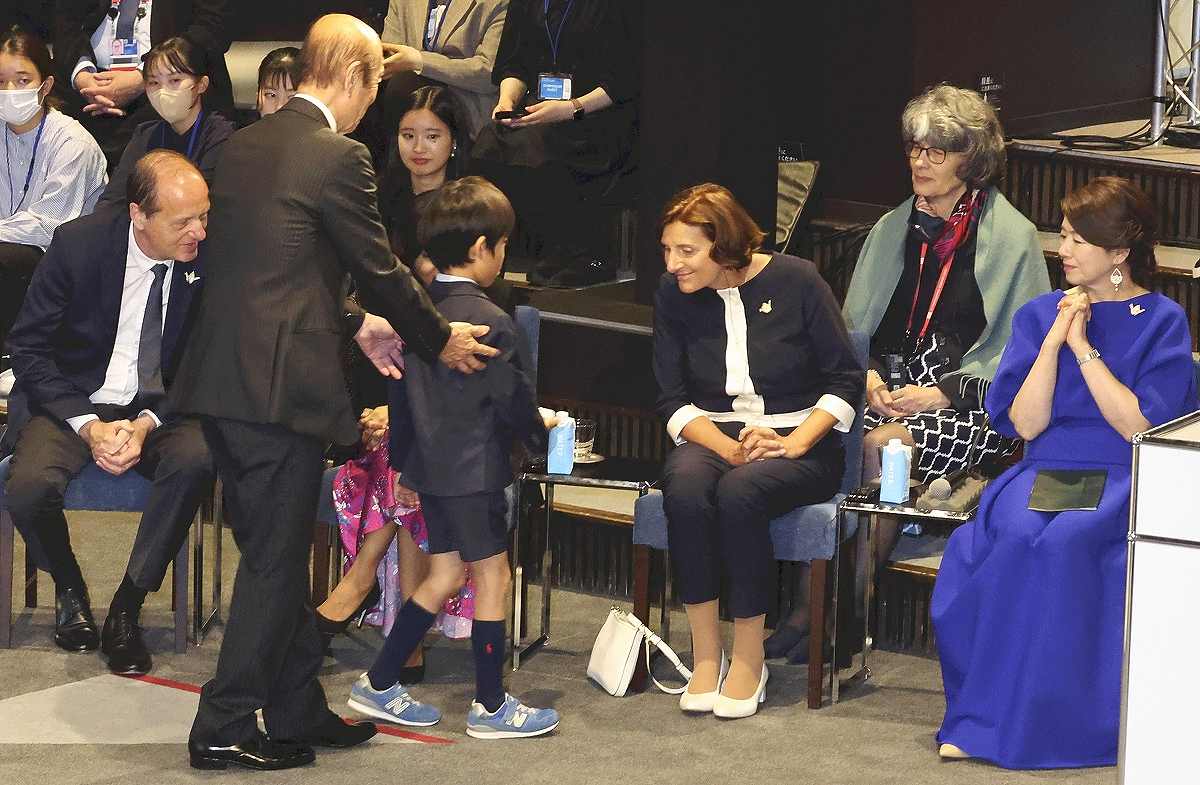 ---
Add TheJapanNews to your Google News feed.