Technology Rules, Global Economy, Food Security on Agenda at Hiroshima Summit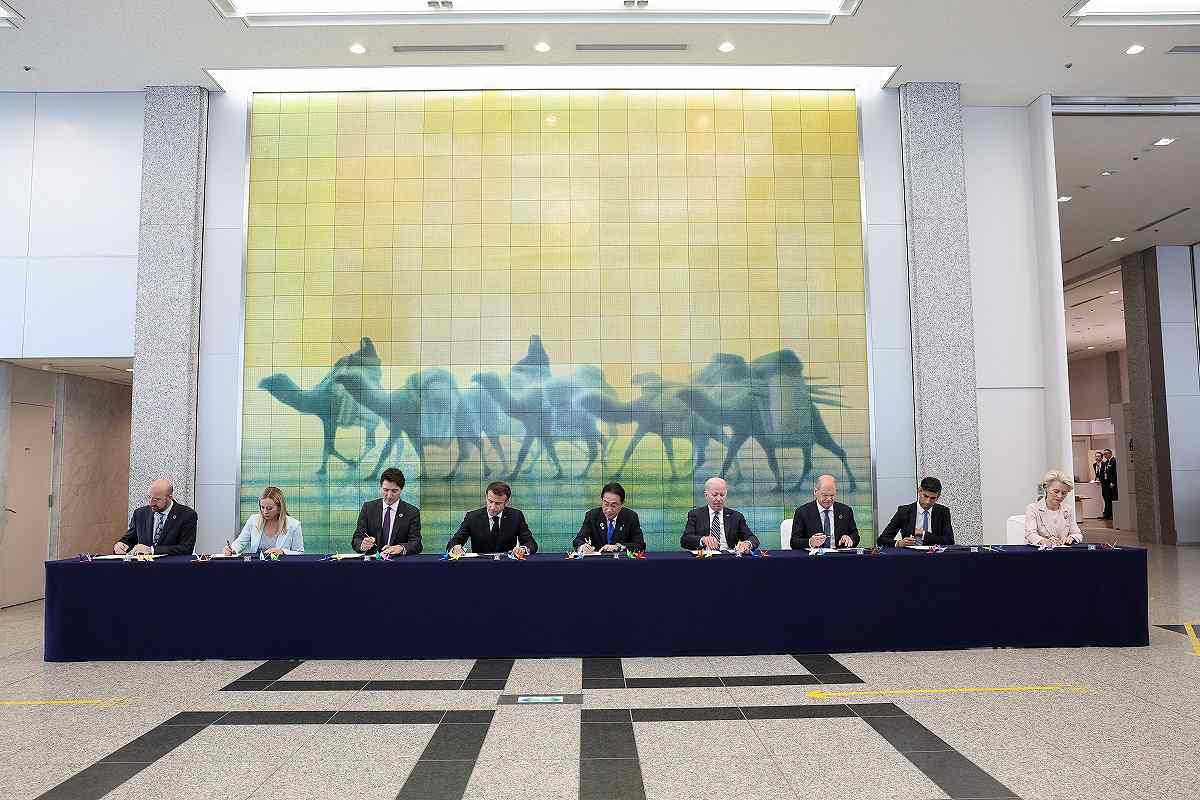 1:00 JST, May 20, 2023
World leaders will attend 10 sessions on specific topics during the three-day G7 summit in Hiroshima. When Japan hosted the two-day Ise-Shima G7 summit in 2016, seven sessions were held.
More and more areas need to be addressed at the summit level amid a drastically changed international situation, following the Russian invasion of Ukraine, the COVID-19 pandemic and advancements in digital technology, among other factors
The global economy was the theme of the first session, with a focus on digital fields including generative AI technologies, for which measures to protect intellectual property rights and prevent misinformation are lacking. G7 members are poised to accelerate efforts to make international rules on such technologies.
G7 leaders were expected to discuss diplomacy and security in an evening session on Friday. The agenda included nuclear disarmament and non-proliferation, the situation in the Indo-Pacific region and/regarding the moves of China and North Korea.
Nuclear disarmament has been discussed at working-level G7 meetings in the past. Japan has put the issue on the latest summit agenda as Prime Minister Fumio Kishida wants to deliver the message of a nuclear-free world from the atomic-bombed city of Hiroshima.
Economic security, which will be tackled Saturday, is seen as increasingly important in the context of China. The term was included in a G7 leaders' communique for the first time in 2022 at a summit in Elmau, Germany.
In Hiroshima, G7 leaders are also expected to announce measures to counter economic coercion, such as exploiting trade and investment restrictions to pressure other countries.
The summit will also include three expanded sessions involving the heads of eight invited countries including India and Brazil. The leaders are expected to exchange views on measures to address global issues such as food and international health.
Two expanded sessions were held at the previous summit in Elmau.
The sessions in Hiroshima will provide an opportunity for the G7 to strengthen ties with emerging and developing countries in the so-called "Global South."
Add TheJapanNews to your Google News feed.