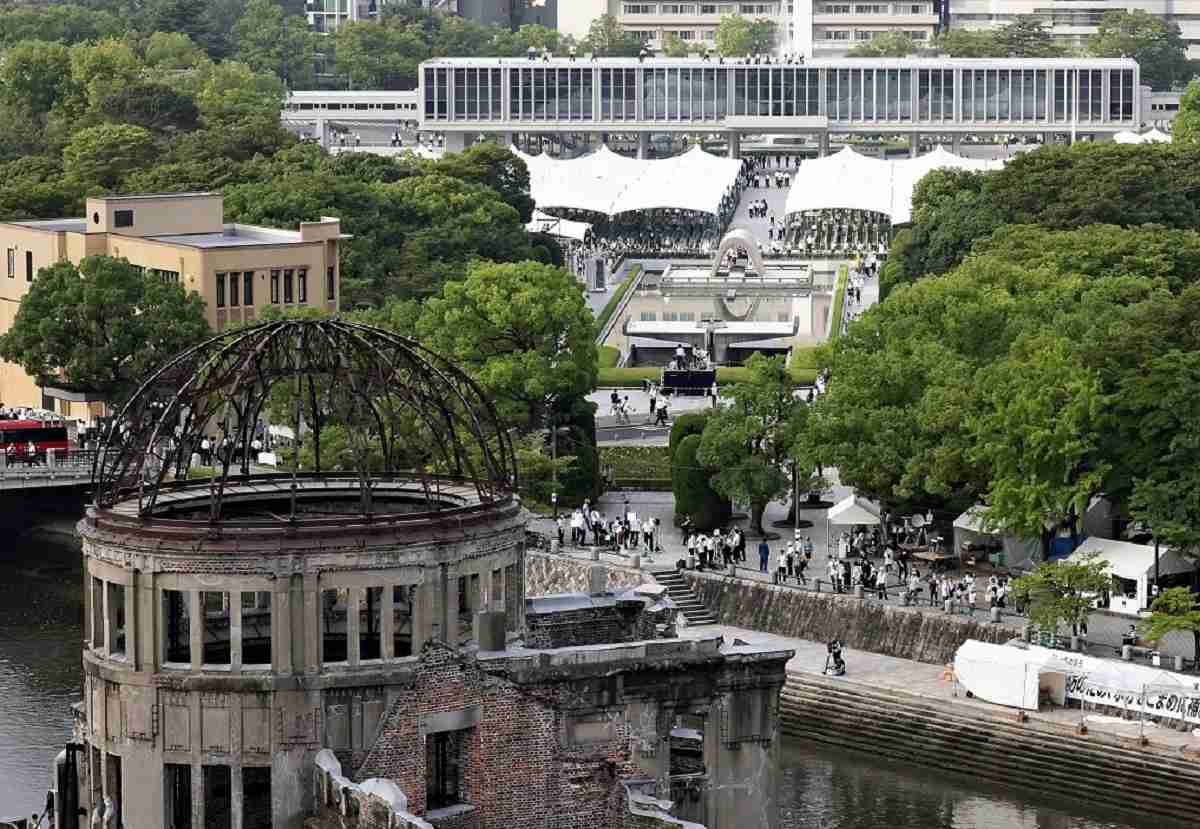 15:13 JST, May 17, 2023
About 80% of hibakusha support holding the Group of Seven summit meeting in Hiroshima, the first place hit by an atomic bomb, according to a recent survey.
The survey found that many atomic bomb survivors hope that the leaders of each country will learn about the reality of the damage caused by the atomic bombings and that this will lead to the abolition of nuclear weapons.
The survey of 100 atomic bomb survivors from Hiroshima and Nagasaki was conducted by The Yomiuri Shimbun in cooperation with the Center for Peace at Hiroshima University and Hiroshima Television ahead of the G7 meeting to be held in Hiroshima from Friday to Sunday.
The interviews were conducted by reporters in person or by telephone from February to April.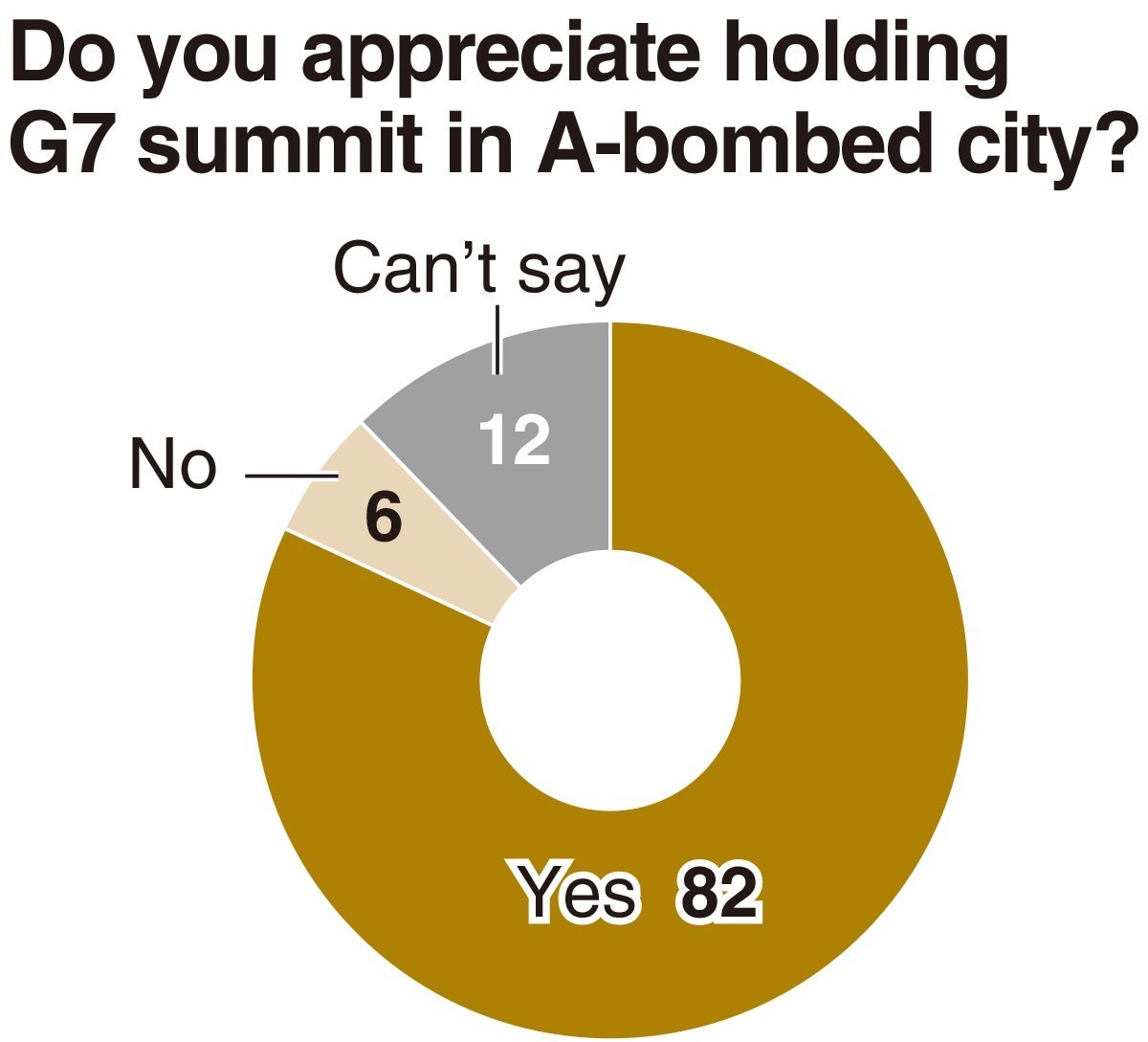 When asked if they appreciated the G7 summit being held for the first time in a city hit by an atomic bomb, 82 responded in the affirmative.
The most common reason given, with multiple responses allowed, was that it would provide an opportunity for leaders to learn about the reality of the bombings, a reason selected by 69 respondents, while 48 thought the voices of atomic bomb survivors would be brought to the world through the media, and 32 thought the leaders' messages would increase momentum for nuclear abolition, according to the survey.
Meanwhile, six respondents answered that they did not appreciate it. Giving a reason, four respondents said that an effective agreement on nuclear abolition cannot be expected.
When asked if the likelihood of nuclear weapons being used again has increased in light of Russia's invasion of Ukraine, 80 of the respondents said that it has.
The survey also revealed a growing sense of urgency in the face of the growing nuclear threat.
Add TheJapanNews to your Google News feed.