Japan Uses Small Vessels for 70% of Warning, Surveillance; Have Inferior Ability to Follow, Monitor Foreign Warships
2:00 JST, November 7, 2023
In more than 70% of warning and surveillance activities aimed at foreign warships in waters around Japan this year, the Maritime Self-Defense Force has had to dispatch small vessels or support vessels with inferior capabilities, according to an analysis by The Yomiuri Shimbun.
The MSDF has an insufficient number of surface combat ships, such as destroyers, with high-level capabilities for such missions, and Chinese and Russian warships are sailing near Japan with increasing frequency.
The Defense Ministry is accelerating its efforts to heighten MSDF vessels' warning and surveillance capabilities.
MSDF vessels watch foreign warships around the clock while they sail in waters around Japan. Surface combat ships and patrol aircraft closely watch the moves of such foreign vessels — in some cases, two or more MSDF vessels continue watching foreign warships' activities for an extended period.
When foreign military planes approach Japanese territorial airspace, the Air Self-Defense Force responds.
The Joint Staff office, which was established in 2006, commands warning and surveillance activities. At its direction, the Self-Defense Forces publicize the moves and actions of other countries' warships sailing through Japan's important sea routes, such as the Tsugaru Strait, the Tsushima Strait and the sea between Okinawa Main Island and Miyako Island.
Data related to these missions were first announced in 2007. There were two cases in which foreign warships were monitored in 2007, a figure that rose to 131 last year and to 112 this year as of Nov. 5.
Among the data released, The Yomiuri Shimbun examined cases in which the MSDF dispatched small vessels, such as minesweeping boats and guided missile boats, or support vessels such as supply ships and auxiliary multi-purpose support ships, even if only one such vessel was sent.
There were no such cases through 2011. However, in 2012, there was one case involving small or support vessels, accounting for 4% of all cases.
This number rose to 16 in 2020, or 64% of the total; 82 cases, or 63%, last year; and 81 cases this year, or 72%.
Warning and surveillance activities are meant to prepare for unexpected incidents, such as foreign warships improperly staying in Japan's territorial waters. If the warships make suspicious moves, MSDF vessels caution them via radio.
MSDF vessels participating in these missions also collect data on the foreign warships' telecommunication transmissions, radar waves and other electronic information. MSDF crew take photos of the weapons and the actions of crew members on the foreign warships.
MSDF surface combat ships are armed with missiles, can sail at about 50 kph, and their water displacement tonnages are 2,000 or more. In contrast, the maximum speed of minesweeping boats is about 25 kph. Their tonnages are small at about 600, so the boats sometimes are unable to sail when weather conditions are particularly bad.
Supply ships and auxiliary multi-purpose support ships are believed to have poor abilities to collect electronic data, and most of them are not armed or are armed only slightly.
The increasingly proactive sailing near Japan of Chinese warships is partly because the country has more warships than before. According to the Defense Ministry, the total number of China's destroyers and frigates rose from 16 in 2001 to 88 in 2023.
During the same period, the number of the MSDF's surface combat ships has been almost stagnant at about 50.
Since the start of Russia's aggression toward Ukraine, Russian warships have also making provocative moves. The number of such incidents that were made public by the ministry doubled from 23 in 2021 to 44 this year.
To respond to the situation, the ministry plans to build a total of 24 new-type frigates known as FFMs. Each FFM needs about 90 crew members, approximately half that of conventional destroyers.
The ministry also plans to introduce offshore patrol vessels specializing in warning and surveillance activities, and unmanned aerial vehicles.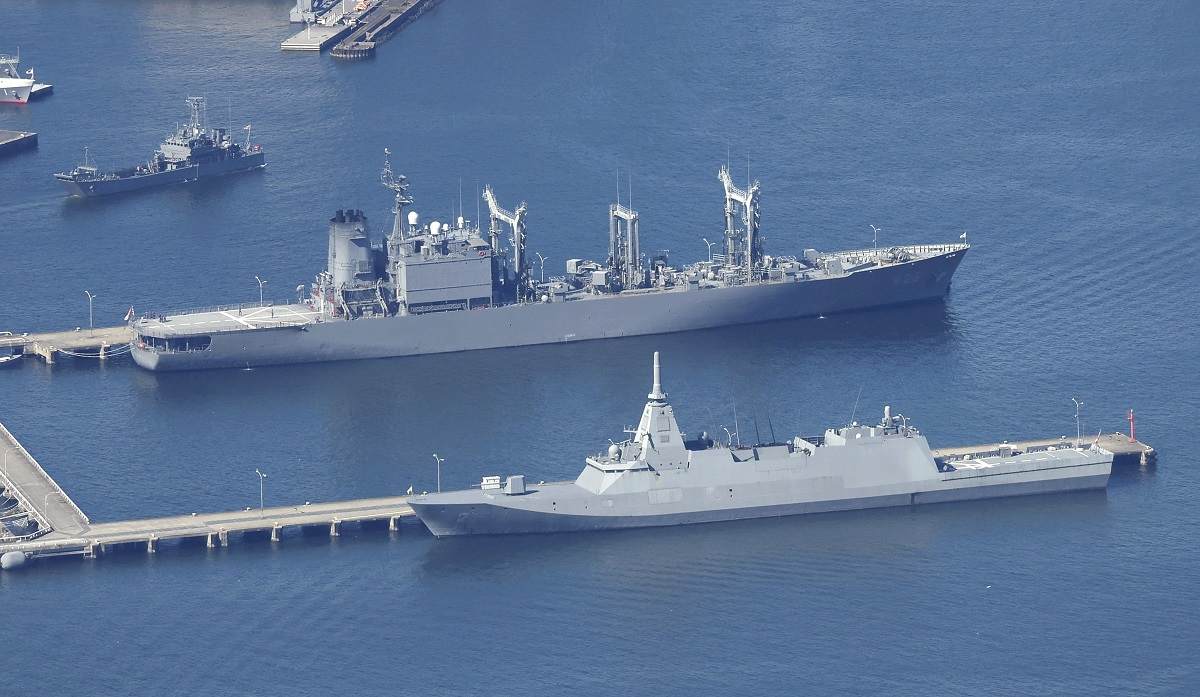 Add TheJapanNews to your Google News feed.