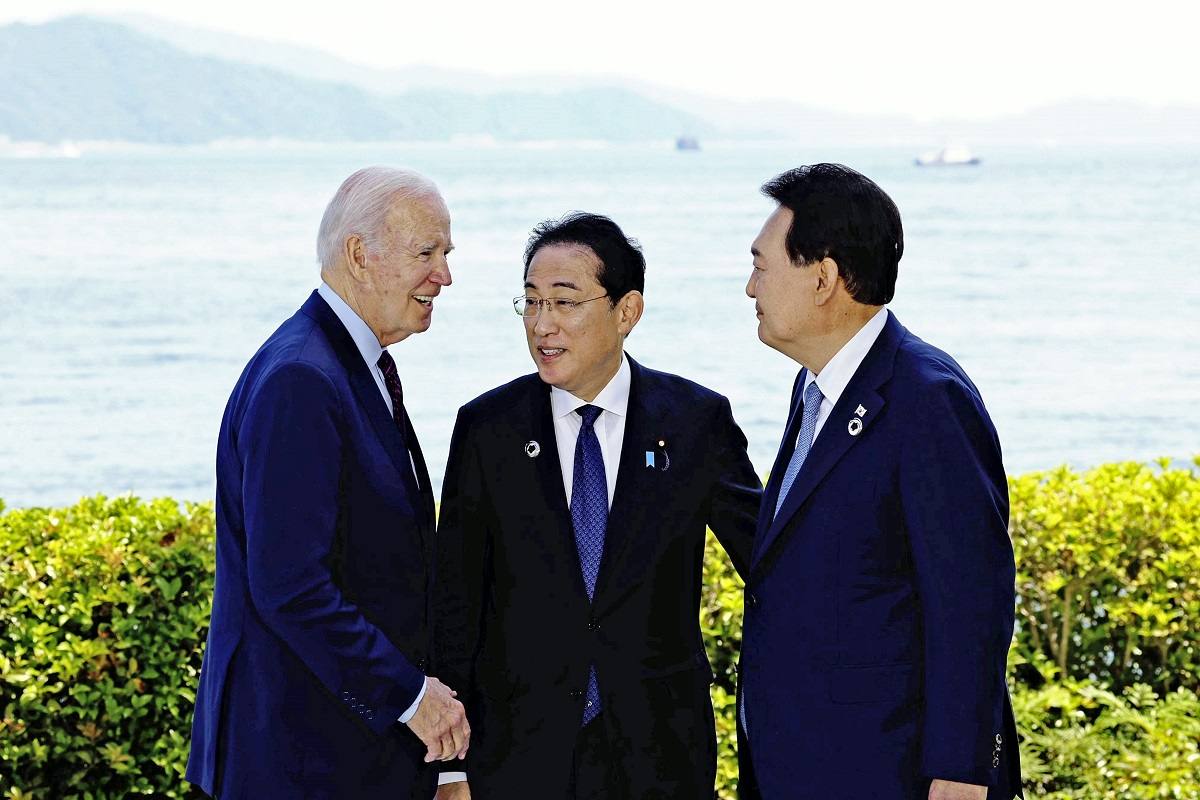 15:42 JST, June 17, 2023
The top leaders of Japan, the United States and South Korea plan to hold a meeting in Washington in August, informed sources said.
This is the first time that Prime Minister Fumio Kishida, U.S. President Joe Biden and South Korean President Yoon Suk Yeol are to have talks other than on the sidelines of international conferences.
U.S. National Security Advisor Jake Sullivan, on a visit to Japan, told The Yomiuri Shimbun and members of the media in Tokyo on Friday that the summit meeting will take place within the next few months. Japanese government sources said that the meeting is planned to be held at around the end of August.
The agenda for the meeting is expected to include the situation in East Asia, with China's increasing hegemonic moves and North Korea's nuclear and missile development programs in mind.
Sullivan said that the meeting would be a historic opportunity to further develop relations among the three countries. He welcomed the recent improvement in bilateral ties between Japan and South Korea, saying that it has contributed deeply to the strengthening of relations among the three countries.
Add TheJapanNews to your Google News feed.