Japan Self-Defense Forces Stay on Alert With Second North Korean Launch Believed Imminent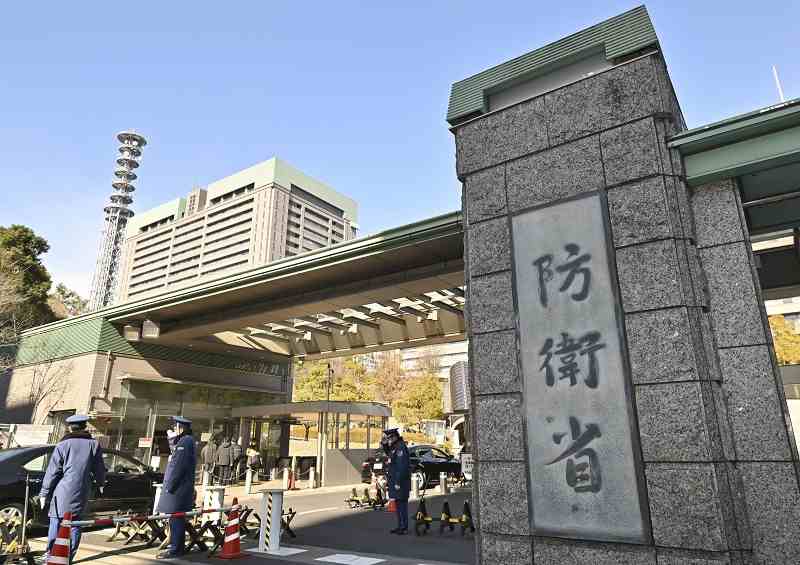 6:00 JST, June 2, 2023
The government is keeping the Self-Defense Forces on alert, in response to North Korea's declaration that it will launch another spy satellite.
Japan intends to further enhance deterrence by strengthening cooperation with the United States and South Korea to immediately share information on North Korean missiles.
"We will work to collect and analyze relevant information and take all possible measures to respond with a sense of urgency," Defense Minister Yasukazu Hamada stressed to reporters regarding North Korea's aim to launch a second missile as soon as possible.
The Defense Ministry has implemented a two-stage interception system in case missile components fall on Japanese territory.
Specifically, Aegis destroyers equipped with Standard Missile-3 (SM-3) interceptor missiles are deployed in the East China Sea to destroy missiles outside the atmosphere. In case that fails, units in charge of Patriot Advanced Capability-3 (PAC-3) surface-to-air guided missiles have been deployed on the Sakishima Islands, including Miyako, Ishigaki and Yonaguni islands in Okinawa Prefecture.
Of these, the PAC-3 unit on Ishigaki Island was not deployed at its planned location on Wednesday morning due to strong winds caused by a typhoon.
The government is poised to counter North Korea by deepening cooperation with the United States and South Korea, which share a sense of crisis over North Korea. Director-level diplomats of the three countries held a telephone conference and agreed to strengthen their deterrence and response capabilities.
The three countries plan to link the radar systems of Japan and South Korea via the United States for immediate sharing of missile-related information. They will hold a defense ministerial meeting in conjunction with the Asia Security Summit to be held in Singapore from Friday to Sunday, aiming for an early start of the information-sharing operation.
Since it is essential for Japan to strengthen its own defense capabilities, it will also hasten efforts to acquire "counterattack capabilities" to attack missile launching bases for self-defense purposes.
Add TheJapanNews to your Google News feed.