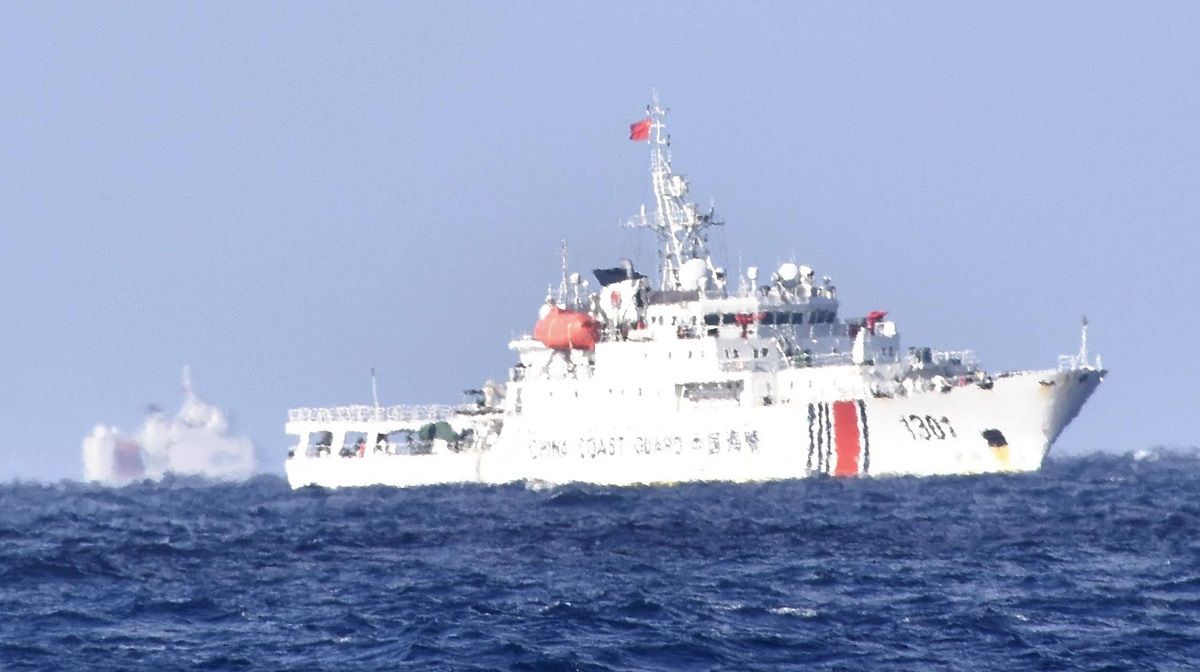 1:00 JST, May 13, 2023
The China Coast Guard now has 157 large vessels, nearly quadruple the number it had a decade ago, according to a study by the Japan Coast Guard.
According to the study, based on publicly available information, the number of CCG vessels with a full-load displacement of at least 1,000 tons increased from 40 in 2012 to 130 by 2019. The number rose by just one vessel in 2020 and again in 2021, but then jumped by 25 in 2022.
The JCG currently has 71 large patrol ships of roughly the same size. A decade ago, the JCG's large ships outnumbered their Chinese counterparts by 51 to 40.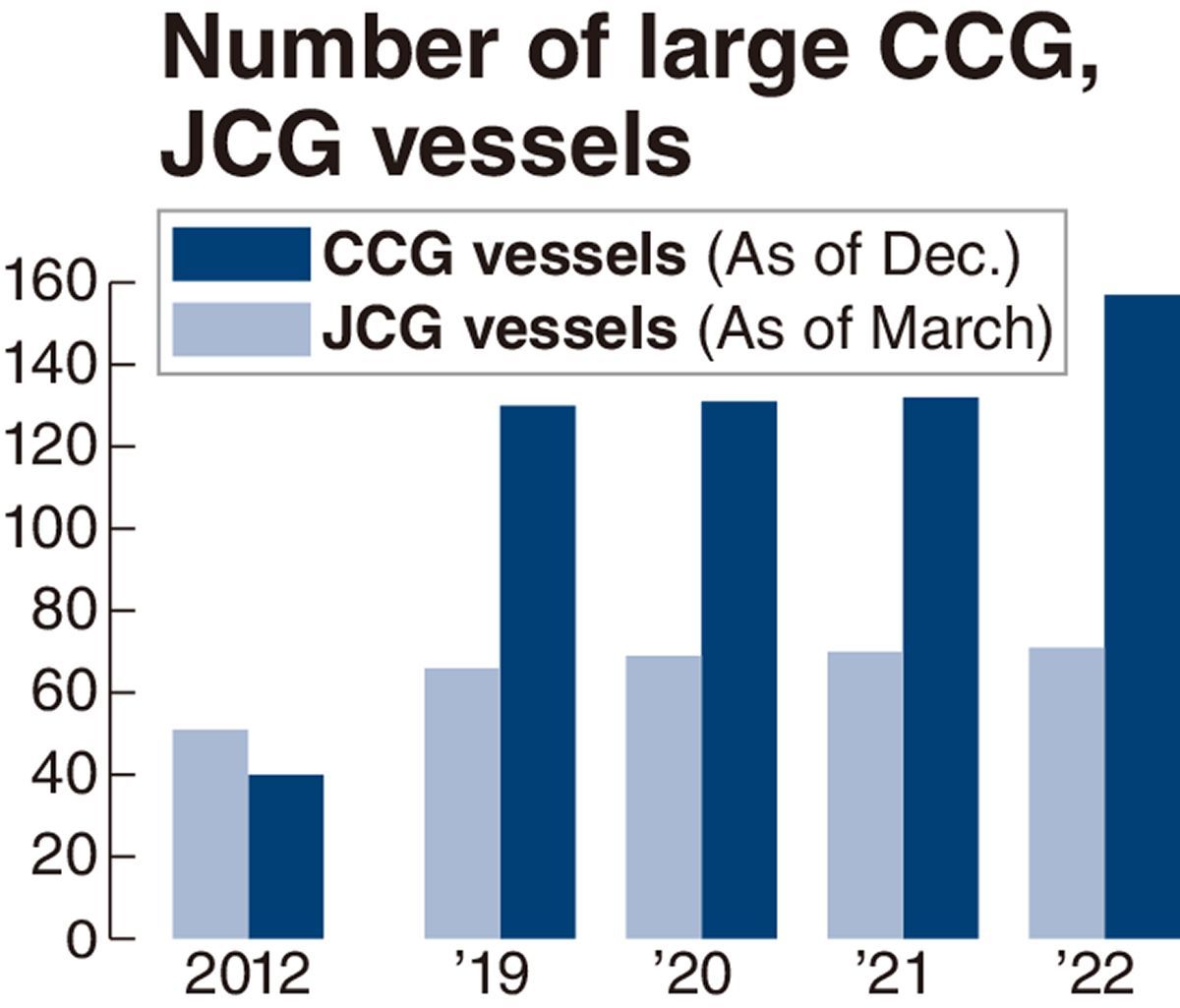 Last year, CCG vessels were spotted in the contiguous zone — a band of sea extending 22 kilometers beyond territorial waters — around the Senkaku Islands in Ishigaki, Okinawa Prefecture, for a record 336 days, prompting the JCG to further increase its vigilance.
In November 2022, a large CCG ship armed with a naval-level 76mm gun entered Japan's territorial waters off the Senkaku Islands for the first time. Chinese vessels have become noticeably larger and more heavily armed. Many of the newly added vessels are believed to have been modified and converted from Chinese navy warships. Some of them have been seen navigating in the contiguous zone around the Senkaku Islands since the beginning of this year.
A JCG official said that it plans to increase its number of large patrol vessels to 85 by fiscal 2026 to "steadily improve our system to guard territorial waters."
Add TheJapanNews to your Google News feed.