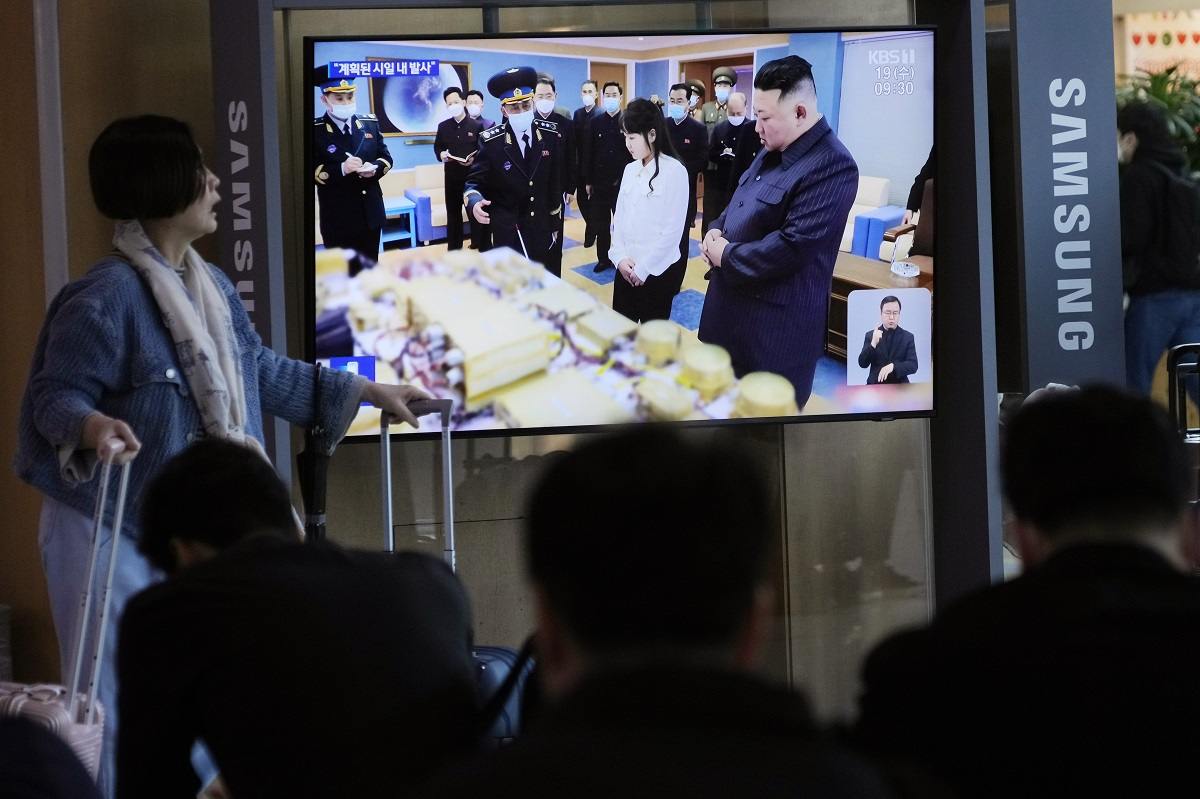 17:26 JST, April 19, 2023
SEOUL — North Korea has completed its first reconnaissance satellite, the official Korean Central News Agency said Wednesday.
Kim Jong Un, general secretary of the Workers' Party of Korea, visited the country's National Aerospace Development Administration on Tuesday and instructed it to launch the satellite as planned, the agency said. The launch may take place in the near future.
According to the news agency, Kim said "it is natural for our country to foster a reasonable military deterrence" as the United States and South Korea strengthen their alliance. "The acquisition of a military reconnaissance satellite definitely cannot be abandoned, given the recent security environment on the Korean Peninsula," he was also quoted as saying.
Kim ordered the space administration to set up a launch preparation committee and to swiftly complete final preparations for the launch of the completed "military reconnaissance satellite No. 1" by the planned date, the agency said. There seem to be plans to launch multiple satellites, but no specific date was provided.
The operation of military reconnaissance satellites was established as a goal at the party congress in January 2021. The space administration announced on Dec. 18 last year that it had conducted an important test at the Sohae Satellite Launching Ground in Tongchang-ri in the northwest of the country, and that preparations for the first satellite would be completed by April.
North Korea is believed to be aiming to monitor U.S. and South Korean military bases and other sites by operating a military reconnaissance satellite. In South Korea, however, there is strong skepticism over North Korea's ability to possess advanced technology to capture images in space and transmitting data.
Add TheJapanNews to your Google News feed.