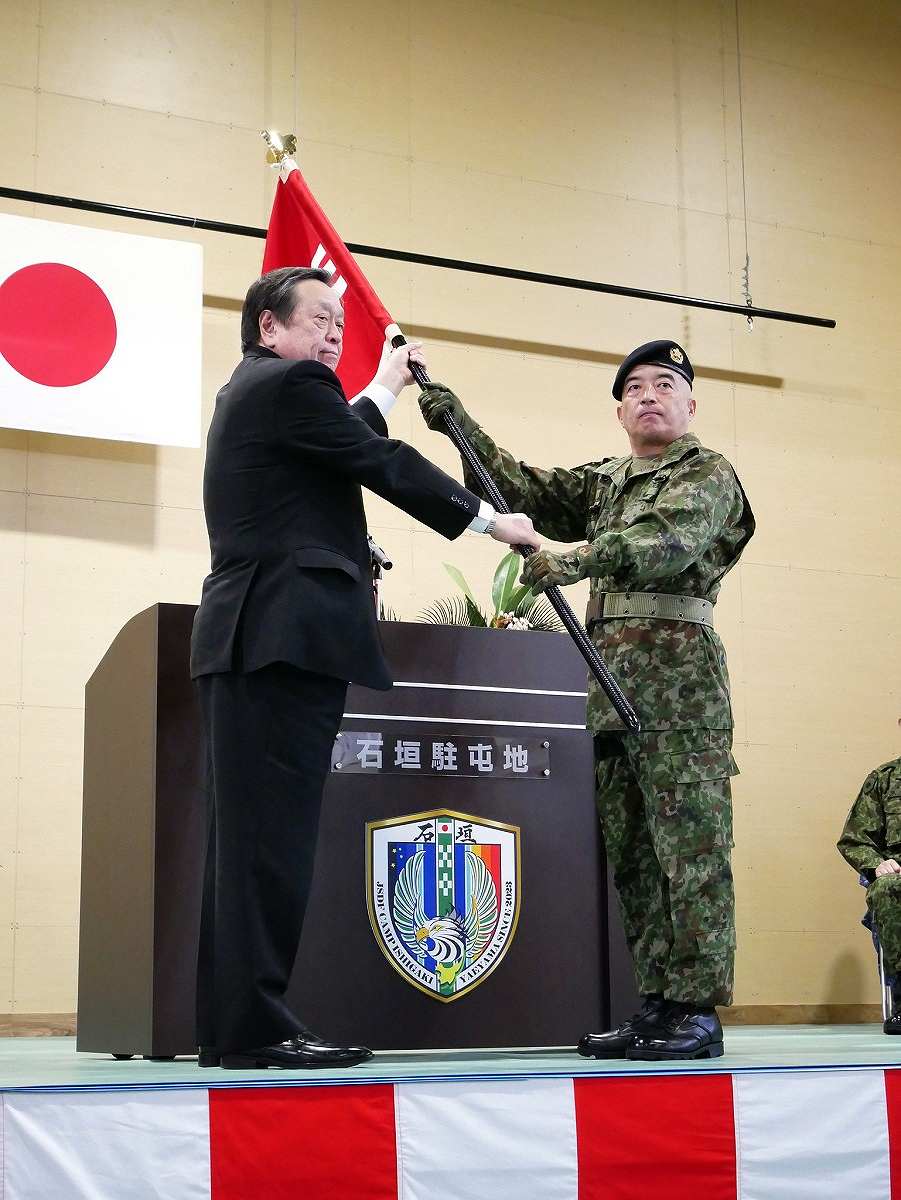 15:52 JST, April 2, 2023
Ishigaki, Okinawa Pref. (Jiji Press) — Defense Ministry held an opening ceremony Sunday for a new Ground Self-Defense Force camp set up on Ishigaki Island in the southwestern prefecture of Okinawa.
The new camp was established on March 16. Troop deployment to the island is part of an effort to strengthen the defense of the country's Nansei island chain, which includes Ishigaki.
The opening of Camp Ishigaki "marks the completion of a plan to fill a hole in the GSDF's coverage of the Nansei islands," Defense Minister Yasukazu Hamada told reporters after the ceremony.
The move "strengthens the deterrence and response to attacks," Hamada said.
About 570 troops are deployed to Camp Ishigaki, which hosts Type-12 surface-to-ship and other missile units as well as a missile depot.
Local residents expressed concern about the troop deployment at a briefing session held by the ministry on March 22 as they could become targets of attacks.
Long-range missiles may be deployed on the Nansei islands as part of Japan's plan to acquire counterstrike capabilities.
GSDF troops have already been deployed to Yonaguni, Miyako and Amami Oshima islands in the Nansei chain.
Add TheJapanNews to your Google News feed.