Construction of SDF Base Begins on Uninhabited Mageshima Island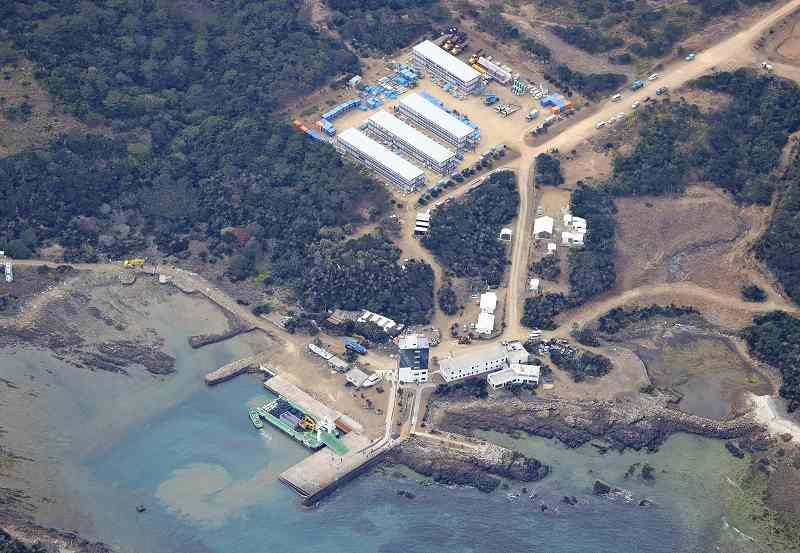 14:24 JST, January 13, 2023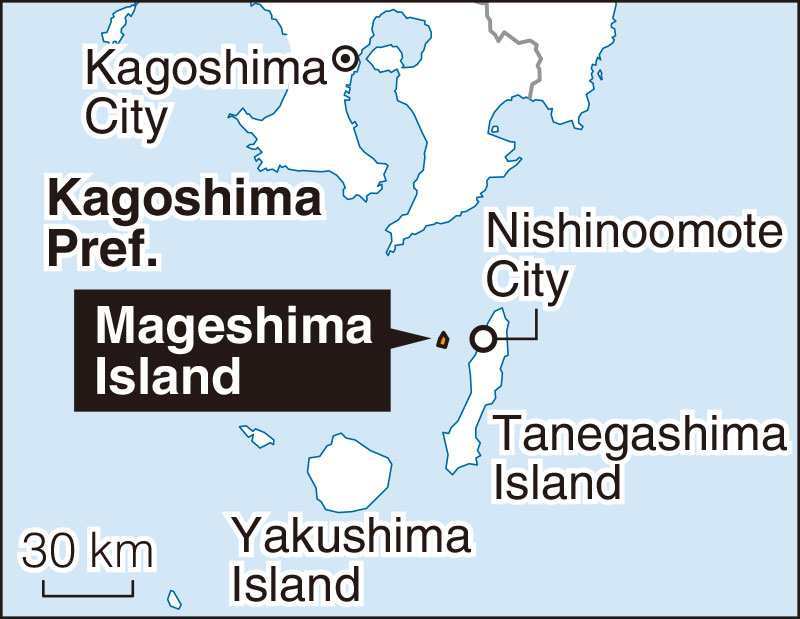 The Defense Ministry has begun construction of a Self-Defense Force base on Mageshima Island in Nishinoomote, Kagoshima Prefecture.
The construction work, which began Thursday, will take about four years and includes the installation of two runways, a control tower and an explosives depot.
Mageshima is an uninhabited island of about 8 square kilometers located about 12 kilometers west of Tanegashima island.
A document issued in 2011 following defense talks between Japanese and U.S. foreign and defense chiefs picked Mageshima as a candidate site for the relocation of field carrier landing practice (FCLP) of U.S. carrier-borne aircraft, which is currently conducted on Iwoto, a remote island administratively part of Tokyo.
The new base is expected to be used for defense of the Nansei Islands and SDF training, including exercises involving the SDF's Amphibious Rapid Deployment Brigade and Osprey transport aircraft.
A Japan-U.S. 2-plus-2 joint statement released Wednesday noted, "The ministers welcomed the progress and future prospects for the development of the SDF facility on Mageshima."
Add TheJapanNews to your Google News feed.