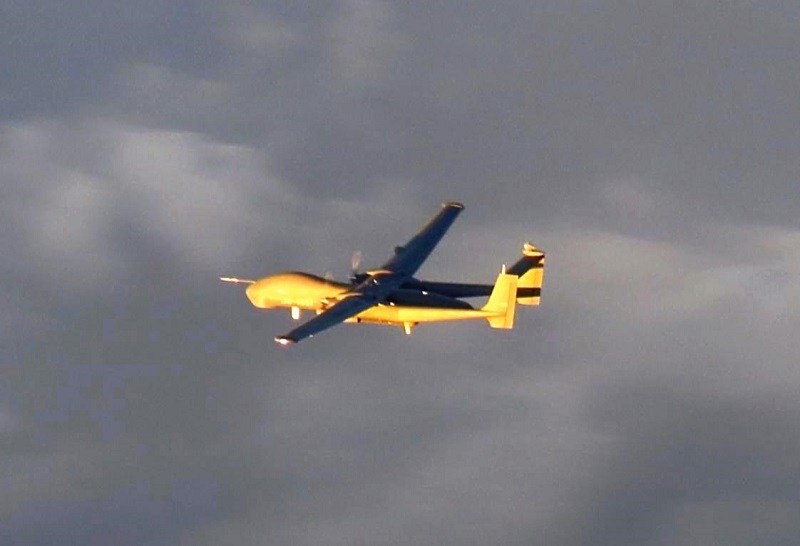 14:34 JST, August 5, 2022
Two Chinese military drones flew near the Sakishima Islands in Okinawa Prefecture on Thursday, the Japanese Defense Ministry said Friday.
The drones are believed to be part of a large-scale military exercise that Beijing is conducting in the seas and skies around Taiwan.
Japan scrambled Air Self-Defense Force fighter jets in response, though there was no incursion into Japanese airspace.
According to the ministry, a reconnaissance drone and a surveillance-attack drone flew from the East China Sea on Thursday morning.
The two drones traveled a nearly identical route, though at different times. They moved southward between the main island of Okinawa and Miyakojima island, over the Pacific Ocean then circled south of the Sakishima Islands. They subsequently headed back to the East China Sea on Thursday night, taking the same route.
Separately, a different drone believed to belong to the Chinese military was spotted circling over waters off northeastern Taiwan on Thursday.
Add TheJapanNews to your Google News feed.