Pacific Amphibious Leaders Symposium held in Japan for 1st time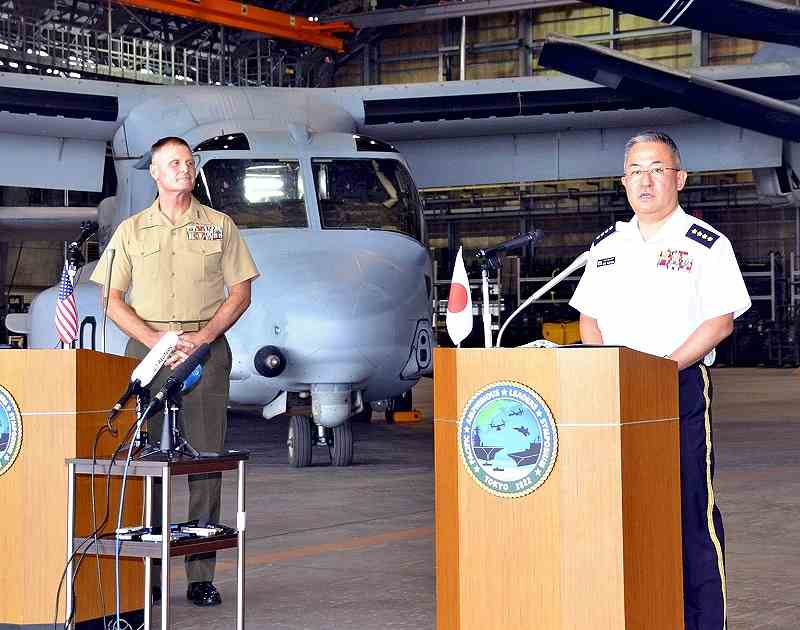 12:55 JST, June 17, 2022
Commanders from 18 countries exchanged views on security in the Indo-Pacific region at the Pacific Amphibious Leaders Symposium (PALS) this week in Tokyo and Chiba Prefecture.
The eighth convention of commanders in charge of island defense was held in Japan for the first time and was co-hosted by the Ground Self-Defense Force and the U.S. Marine Corps.
About 70 people from Japan, the United States, South Korea, the United Kingdom, Australia and 13 other nations participated in this year's event held from Monday to Thursday.
At a press conference on Thursday, GSDF Chief of Staff Yoshihide Yoshida said, "We will actively promote cooperation with partners who share common values and contribute to regional peace and stability."
U.S. Marine Corps Lt. Gen. Steven Rudder said that the United States established deeper relationships with PALS partners and allies.
"We were also able to talk about naval integration and joint interoperability, and how we can further regional cooperation," Rudder said.