U.S. cautious about possible nuclear test by N. Korea in connection to Biden's trip to Japan, S. Korea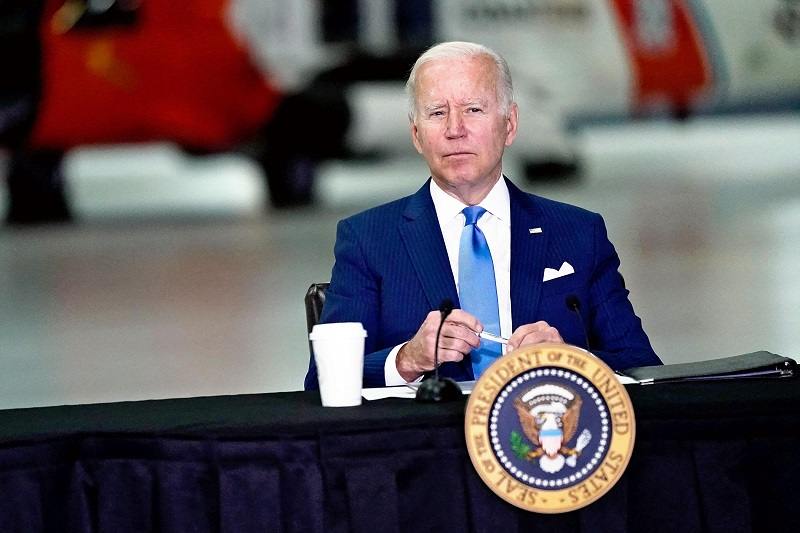 17:05 JST, May 19, 2022
WASHINGTON — There is a "genuine possibility" that North Korea will take provocative actions, including a nuclear test, ahead of or during U.S. President Joe Biden's upcoming visits to Japan and South Korea, according to U.S. national security advisor Jake Sullivan.
"Our intelligence does reflect the genuine possibility that there will be either further missile tests, including a long-range missile test or a nuclear test or, frankly, both in the days leading into, on, or after the president's trip to the region," Sullivan said at a press conference on Wednesday. "We are coordinating closely with our allies in both Korea and Japan on this."
Biden is scheduled to visit Japan and South Korea on May 20-24. North Korea's provocations are likely to be high on the agenda in his summits with the Japanese and South Korean leaders.
"We are prepared, obviously, to make both short- and longer-term adjustments to our military posture as necessary to ensure that we are providing both defense and deterrence to our allies in the region and that we're responding to any North Korean provocation," Sullivan said, expressing Washington's willingness to flexibly consider the deployment of U.S. forces depending on North Korea's actions.
Biden's summits with his Japanese and South Korean counterparts might include in-depth discussions on such matters.
Biden plans to announce the establishment of the Indo-Pacific Economic Framework (IPEF) in Tokyo. Sullivan said at the press conference that a meeting with participating countries will be held to mark the launch of the new economic initiative.
Biden and Prime Minister Fumio Kishida will participate in person, while the leaders of countries in Southeast and Northeast Asia and other nations will attend virtually.
The inaugural meeting was initially expected to be a ministerial-level affair but it was upgraded to a summit that will include the leaders of participating countries.
Japan and South Korea have indicated their intention to participate in the IPEF, which aims to reshape the economic order in the region, with China in mind. Other countries, such as Australia, New Zealand, Singapore and Malaysia, are also expected to join the initiative.
On May 24, Biden will attend a Quad summit in Japan, which will bring together the leaders of Japan, the United States, Australia and India.
Sullivan said Biden's trip will send a "powerful" message to the world "about what American leadership, working flanked by allies and like-minded partners, can deliver for people everywhere."
"We think that message will be heard everywhere. We think it will be heard in Beijing," he said.
Add TheJapanNews to your Google News feed.