12:56 JST, May 22, 2021
When Oussouby Sacko first came to Japan in 1991 to further his studies in architecture, he did not imagine that he would one day become the president of a Japanese university.
Even now, when asked how the globe-trotting scholar from Mali ended up at the helm of Kyoto Seika University, a midsize private university in Kyoto known especially for its faculty of manga, he is the first to admit, "I don't know."
But Sacko certainly knows what it means to be a university president.
"[As president] you are [facing] a lot of things that you have to decide and then also people are looking at you and you become a kind of a symbol of something. But I really try to take it more naturally, like not stress myself and try to interact with people around me to let them know I'm someone normal — we are not different."
The 54-year-old polyglot, who has spent the greater part of his life immersed in different cultures, seems as at home in the role as he is in his adopted country.
"I try to understand people around me and interact with them, how to take a distance and how to get involved with them," he said.
This openness to engagement seems to be at the heart of not only his professional life, but his personal one, as well.
Sacko begins each morning with an hour-long walk through the hallowed grounds of the many temples and shrines that dot the ancient capital. The Honen-in temple and Yoshida Jinja are among his favorite spots, though he can frequently be found strolling along the Kamogawa river that bisects the city.
More than just a moment of meditative introspection, the routine also provides a chance to talk with the priests, monks and townspeople. He relishes following the flow of conversation and the forking paths where these encounters often lead.
"When you go somewhere you meet a new person, who can tell you 'Oh, in my place we have this, it's very interesting so come and see.' And they explain to you something deep," he said.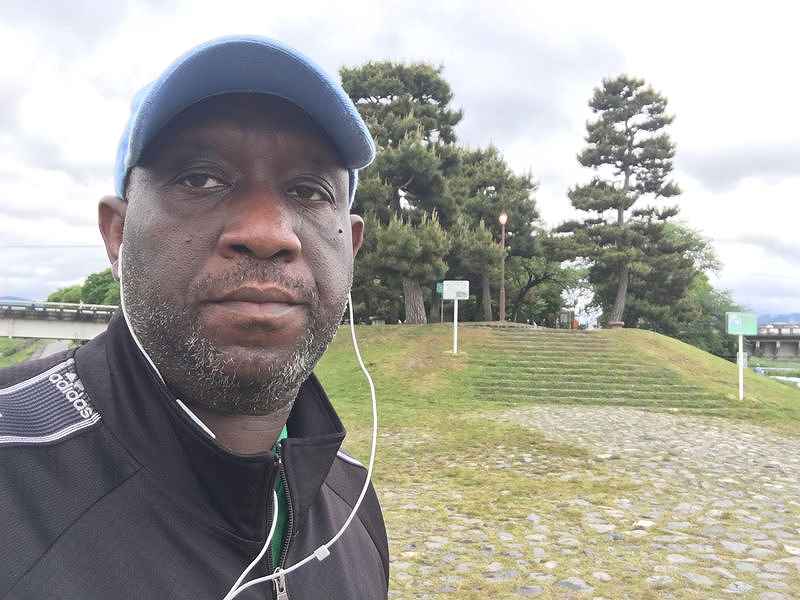 The same goes for another of his passions: food. Sacko described food as "an item for me to not only interact with people but [also to] discover a lot of things." He said he enjoys listening to stories about the food served at restaurants or his friends' homes.
When he invites people over, he sometimes cooks Malian cuisine — one mouthwatering specialty he described was mafe, a peanut butter stew served with rice or couscous — and happily regales guests with the stories behind the dishes on his menu.
Sacko's easygoing personality and frank way of speaking were undoubtedly among the many qualities that inspired his colleagues to elect him as university president.
Now that he is president, however, the dynamic can be a little different from when he was just a professor.
"I'm talking to them frankly and that doesn't mean I'm imposing something … I want everyone to be included in the system, express themselves and participate," he said.
Even when simply brainstorming about the future, people tend to take "all those things as orders" and he finds his "informal meetings so formalized."
Nevertheless, with a year left to go in his four-year term, Sacko said that he has enjoyed the experience.
"It gives me an opportunity to really know different levels of Japanese society, because people who were really so far from you, you see them very closely," he said. "As [someone] from a foreign background, usually you don't get in touch with those things."
Although he obtained Japanese citizenship in 2002, he considers himself culturally Malian, and has been careful to remember his roots.
"I am well-versed in Japanese culture, I enjoy it and I try to know much and as deep as I can, but at the same time, I want to really have that with my culture together, not being culturally assimilated, not forgetting who I am.
"Sometimes you feel that it is easier for you to just do things the Japanese way because you have problems making people understand your way of doing things. But I try to say, 'I have this way of doing things, we can collaborate more and we can have more.'"
As a cosmopolitan educator and leader on a mission to reframe the world through interaction and collaboration, Sacko could certainly be called a symbol of something bigger — though if you happen to recognize him along the banks of the Kamogawa, he would prefer that you simply say, "Hello."
---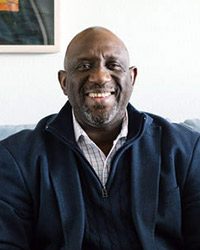 Oussouby Sacko
President of Kyoto Seika University
Born in Bamako, the capital of Mali, in 1966. Sacko studied architecture at Southeast University in Nanjing, China, and came to Japan in 1991 to continue his studies at the Kyoto University Graduate School of Engineering, where he earned a PhD for his research exploring the relationships between society and architectural space. Sacko joined Kyoto Seika University in 2001 and was promoted to professor in 2013. In addition to Mali's official language of French and the country's most widely spoken Bambara, he speaks English, Chinese and Japanese. He became the first African-born president of a Japanese university when he assumed his current post in April 2018 and is set to serve until March 2022.
---
Add TheJapanNews to your Google News feed.