12:37 JST, September 11, 2023
Cherry blossoms in spring; fall colors in autumn. So runs a popular Japanese adage passed down through numerous generations.
Indeed, such thinking may underpin the semi-obsessive desire among many Japanese to soak up the beauty of fully blooming cherry trees in springtime, and visually wallow in panoramic vistas brimming with reds and golds in the fall.
Classic Japanese literature provides clues as to when such behavior began, with myriad poems and stories touching upon the changing seasons and their associated landscapes. As autumn has already started in Japan, I would like to explore the phenomenon of autumn leaf-viewing.
According to Naoto Yoshikai — specially appointed professor of Japanese literature at Doshisha Women's College of Liberal Arts — the word "momijimi" (autumn foliage-viewing) first appears in "The Tale of Genji," written by Murasaki Shikibu in the early 11th century.
The final part of the story contains 10 chapters called "Uji Jujo," in which most of the story is set in Uji in the southern Kyoto suburbs. One passage reads, "Niou-no-miya [Prince Niou] wished to see the foliage during the autumn season, so he waited for a good opportunity to visit."
In the tale, Niou-no-miya was the third prince of the then emperor, and the grandson of the protagonist, Hikaru Genji. Like Genji, Niou-no-miya is described as being "beautiful" and a "womanizer."
"Shui Wakashu" ("Collection of Gleanings of Japanese Poems"), which dates from the same period as "The Tale of Genji," contains a poem about an overnight trip to Yamato (present-day Nara Prefecture) to appreciate autumn foliage.
Classical literature reveals that aristocrats of the Heian period (794-late 12th century) traveled to Yamato and Kawachi (present-day eastern Osaka Prefecture) to view cherry blossoms and fall leaves. "In the early Heian period, Kyoto had no well-known autumn foliage-viewing locations," Yoshikai said. "Later, however, Sagano, Arashiyama and Mt. Ogura became noted for their colorful fall leaves."
Sagano achieved fame when Emperor Daigo — who reigned in the first half of the 10th century — visited the area to enjoy its seasonal hues, Yoshikai said.
Poems that shone a literary light on locations with notable autumn leaves often became very well-known, too.
Tofukuji temple in Higashiyama Ward, Kyoto, became famous for a different reason. It is Kyoto's most popular leaf-viewing location, attracting up to 35,000 visitors each day during the peak autumn season.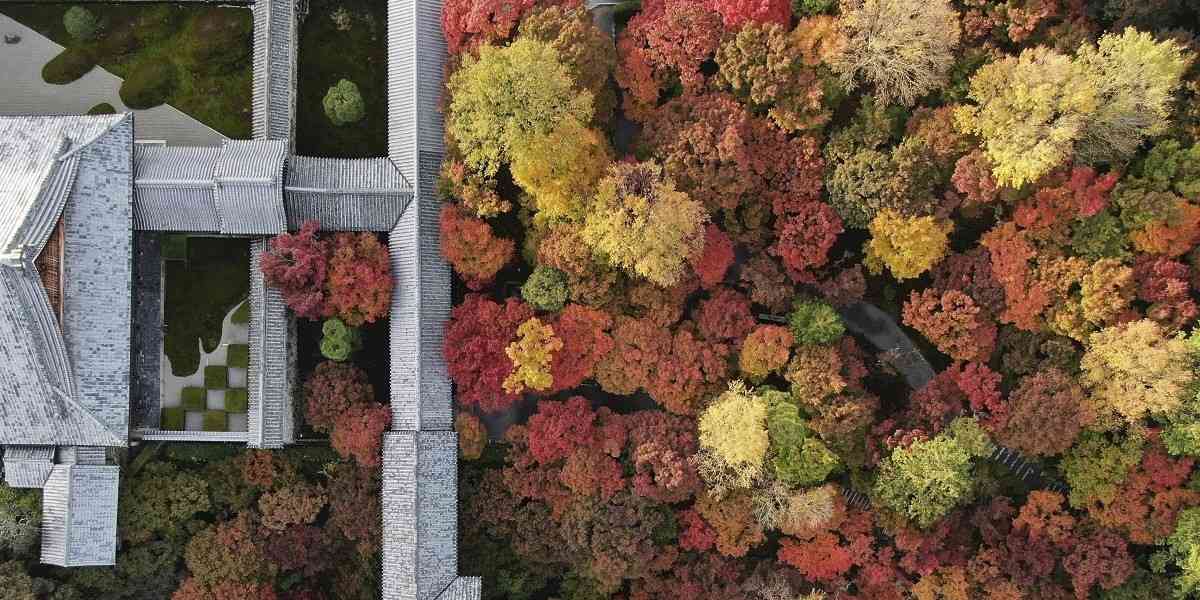 Add TheJapanNews to your Google News feed.