Manhattan's Empty Office Buildings Portend Difficulties beyond COVID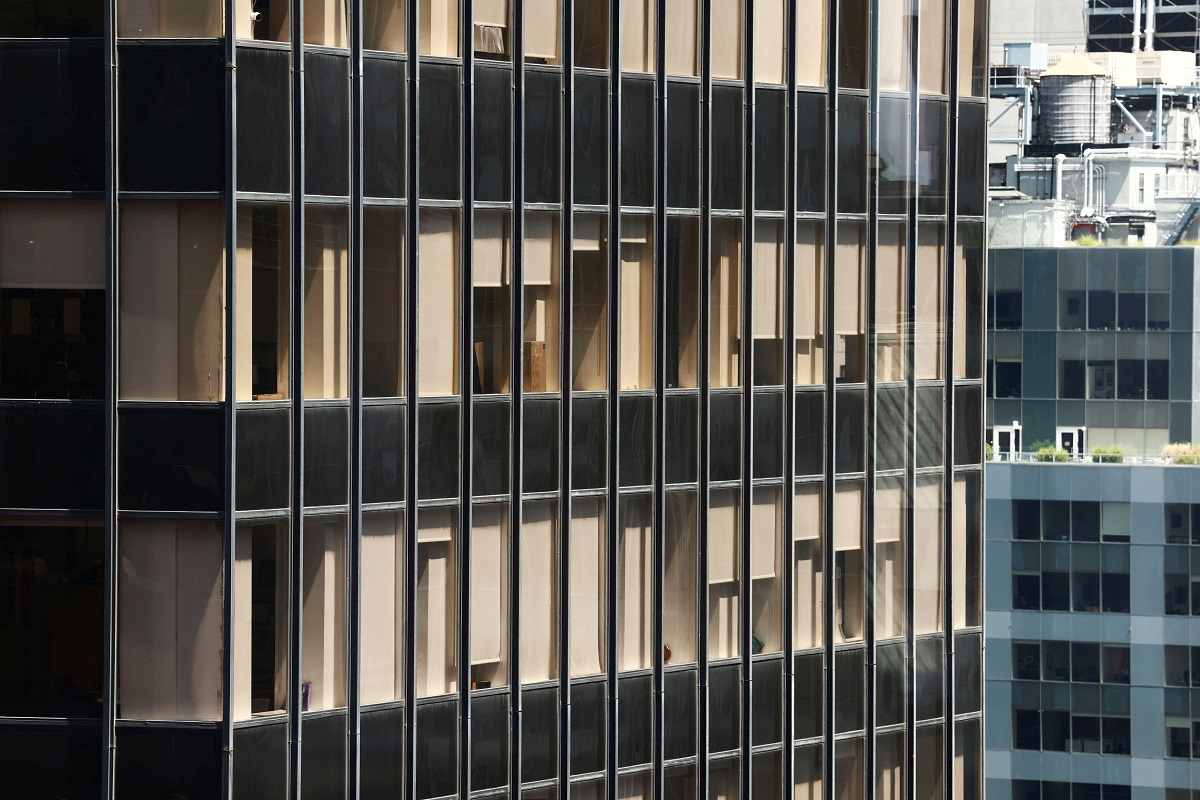 8:00 JST, September 1, 2023
This is the first installment of "Letter from New York," a new column by Jacob Margolies, The Yomiuri Shimbun's General Counsel for America. Having practiced law for over three decades in New York, he explores a variety of topics — cultural, economic and political — in and around the Big Apple, and examines issues that the United States, Japan and the world at large are facing.
"How's business?" I ask Ali, who for the last 15 years has operated a food cart that serves breakfast sandwiches, muffins and coffee on the street corner by the midtown Manhattan office building where I work.
"Bad. Very bad. The city is dead. It's gone. It was a good city," he says.
While Ali's pronouncement is hyperbolic, his distress is understandable.
Three and a half years after the arrival of COVID, the very texture of daily life in New York City has changed significantly.
According to U.S. Census Bureau figures released earlier this year, since the start of the pandemic, the city population has declined by about 500,000 from 8.8 million to 8.3 million.
The New York City subway system in recent months has been recording about 4 million rides on most days, its highest ridership since March 2020, but this is still a sharp decline from the 5.5 million daily rides that occurred prior to the pandemic. One positive from this, if you are a commuter, is that for the first time in my life you are quite likely to get a seat on the train during rush hour.
A survey published this year by the Partnership for New York City, a leading business association, queried 140 major Manhattan office employers and reported that only 9% of employees are in the office five days a week. Most of these companies' employees continue to work from home two or three days a week. Return-to-office rates are only now approaching employers' expected "new normal" occupancy rates of 56% of pre-pandemic levels.
Central business districts of Manhattan have huge amounts of vacant office space. In the second quarter of 2023, Manhattan's vacancy rate was 22.4%, and things are expected to get worse as existing leases expire and tenants look to move into smaller spaces. Prior to the pandemic, the office vacancy rate in New York had not been over 11% for decades.
Besides the shift to work from home, New York has been affected over the past year by retrenchment in the tech sector, which has seen worker layoffs. The New York office market between 2010 and 2020 was fueled by rapid employee expansion at Google, Facebook, Amazon, Spotify, Twitter and many other tech companies. Now some of those companies are cutting back. Meta, the parent company of Facebook and Instagram, has confirmed that it is looking to sublet a large portion of the 2.2 million square feet (0.204 square kilometers) of its office space in New York.
Commercial office rents provide about 20% of New York tax revenues. So the empty offices have ominous implications for the city's finances and funding for schools, sanitation, police and other essential services. With the recent rises in interest rates, many building owners with mortgages will have to either restructure loans or surrender their properties to the banks they have borrowed from. In a study last updated in May 2023, professors at Columbia and New York University looked at large drops in lease revenues, occupancy, lease renewal rates and market rents in New York and calculated office buildings will have a 44% decline in value.
Other cities in the United States are facing similar economic challenges connected to the shift to working from home. On the West Coast, San Francisco and Seattle have been particularly hard hit. New York retains many advantages with a relatively diversified economy that is powered by finance, tech, media and entertainment, health care, professional services, and education, not to mention an array of cultural institutions that are among the finest in the world.
Still, there have been extended periods when life for New Yorkers was especially challenging. New York nearly went bankrupt in the 1970s, and large sections of the city were essentially abandoned as crime and disorder led to a long period of tumult and uncertainty. It wasn't until 20 years later, in the early 1990s, that the city recovered from that downturn.
More recently, the attack on Sept. 11, 2001, that killed 2,753 people in the city, wiped out parts of lower Manhattan. Over 100,000 people who had worked downtown lost their jobs. New York, however, recovered from that disaster much faster than most had expected, and the neighborhood around the World Trade Center was transformed from a business district to a more mixed area that today includes 65,000 residents.
Are hybrid work habits now a permanent feature of American culture? Or will people at some point return to the office as has happened in Tokyo and most Asian capitals? Will Manhattan business districts face a sharp downturn but rebound rapidly, similar to what happened after 9/11? Or might New York be facing an extended downturn, with all the social problems that accompany economic decline?
Much will depend on how businesses, government and civic leaders respond to the changing circumstances. A panel, appointed by New York Mayor Eric Adams and the state's Gov. Kathy Hochul, recently released a set of proposals on how the city can prepare for the future by transforming New York City's single-use business districts into places where people can also live and socialize. In August, the city announced a plan that would allow vacant office buildings to be converted to housing.
Time and again in the city's history, when faced with changing circumstances, New York's Promethean quality has led to growth, reinvention and advancement, and there's no reason why this shouldn't be the case again. The road ahead, however, is likely to be rocky and rough.
Add TheJapanNews to your Google News feed.