Tokyo cafe's illustrated 2D world draws visitors from near and far
Old & New video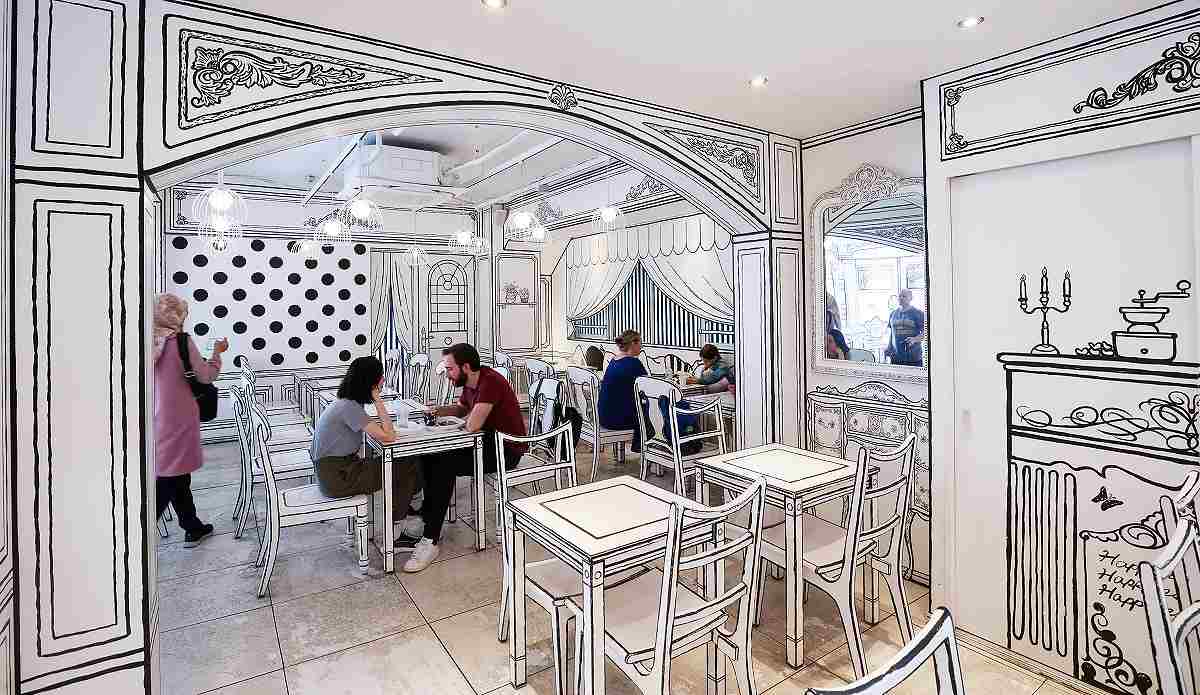 12:00 JST, June 25, 2023
For the technologically savvy, 3D-related products might be fashionable these days, but the 2D world of manga continues to thrive in Japan. For visitors seeking to enter that seemingly flat world, there is a cafe in Tokyo that does the trick.
2D Cafe Shin-Okubo in Shinjuku Ward opened in 2019, following in the footsteps of similar concept cafes in South Korea that attracted attention.
Han Ji-ae, who was born in South Korea and has been living in Japan for more than 30 years, opened the cafe in the area known for its Korean-themed shops and restaurants.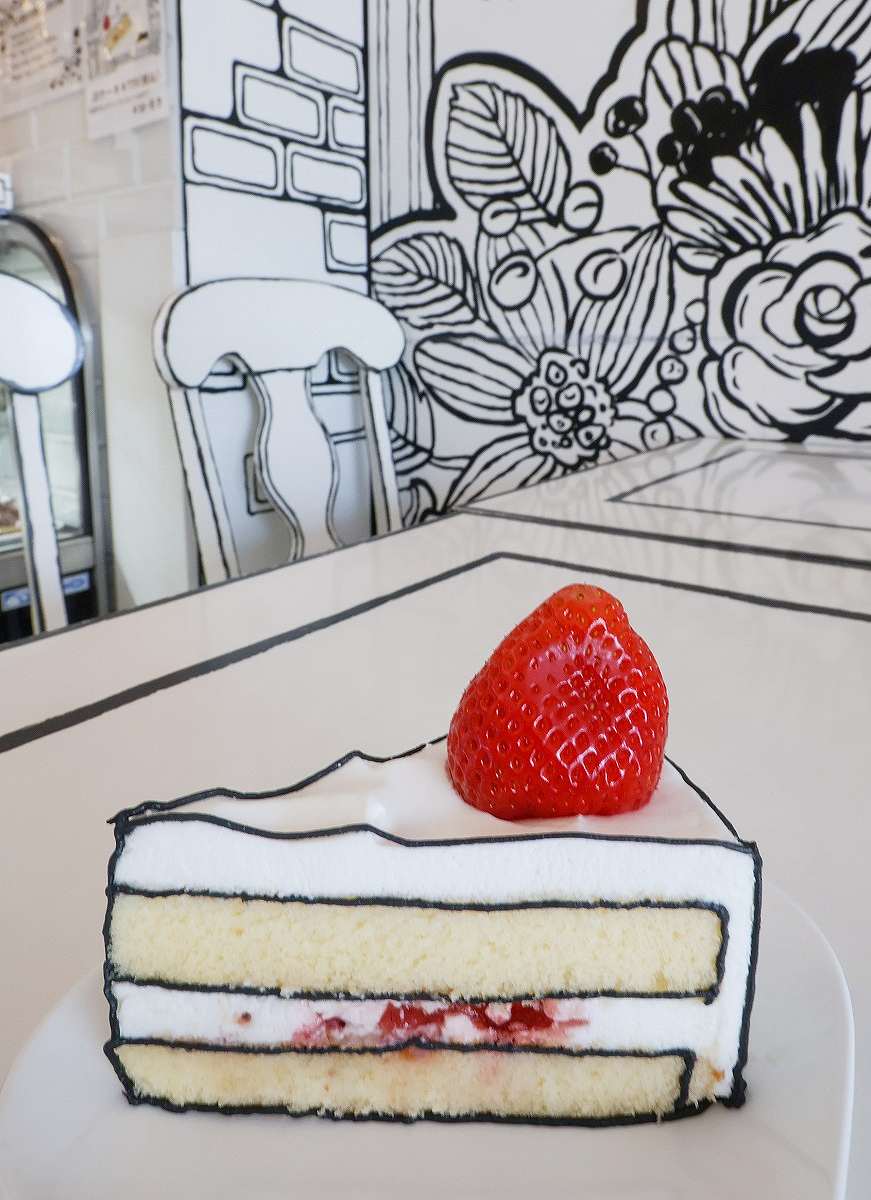 "I thought this kind of cafe would be very popular in Japan, where manga culture flourishes," Han said.
All the chairs and tables in the cafe are outlined in heavy black lines using paint and the decorations on the walls look as if they are created with black ink. Everything seems to have been drawn by hand, giving customers the illusion of being inside an illustration.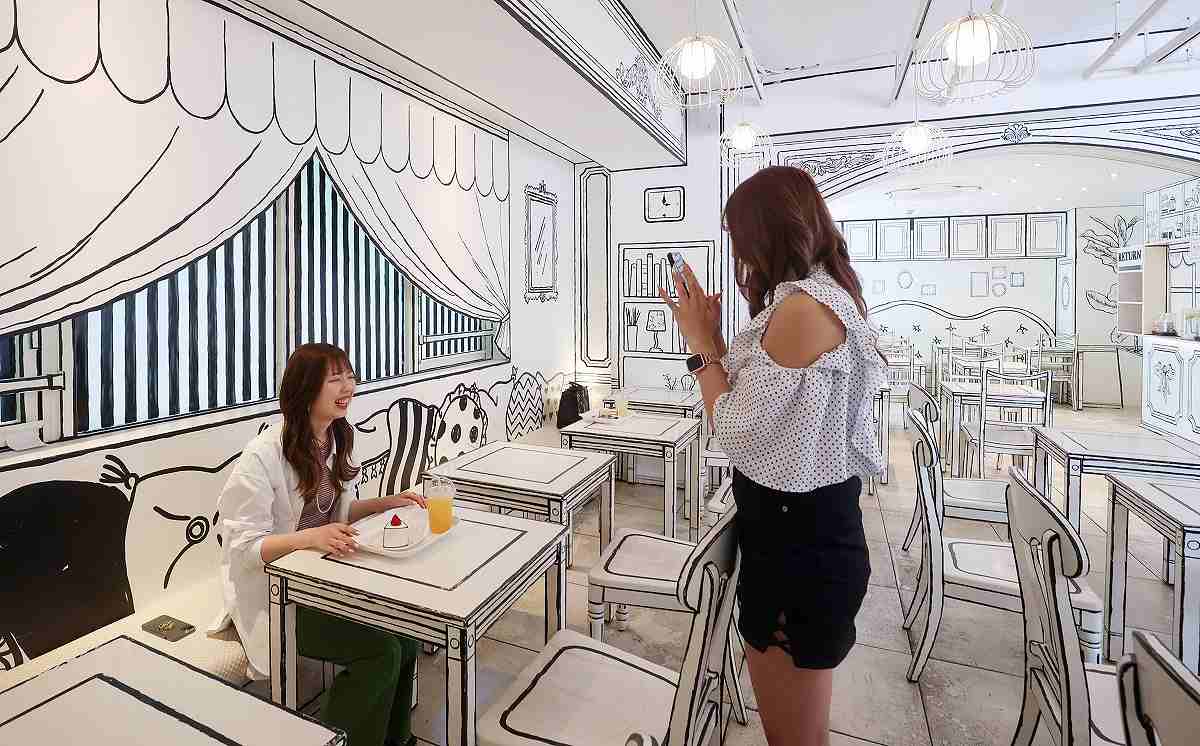 Regular cafe products such as coffee and desserts are available. One of the most popular items, however, is the 2D cake for ¥770 that made its debut in February. It is basically a shortcake, but whipped cream darkened by hemp charcoal powder is applied to the outlines and borders of the cake to give a 2D effect from certain angles. This 2D cake often sells out, Han said.
On weekends, people line up to enter the cafe, which does not accept reservations.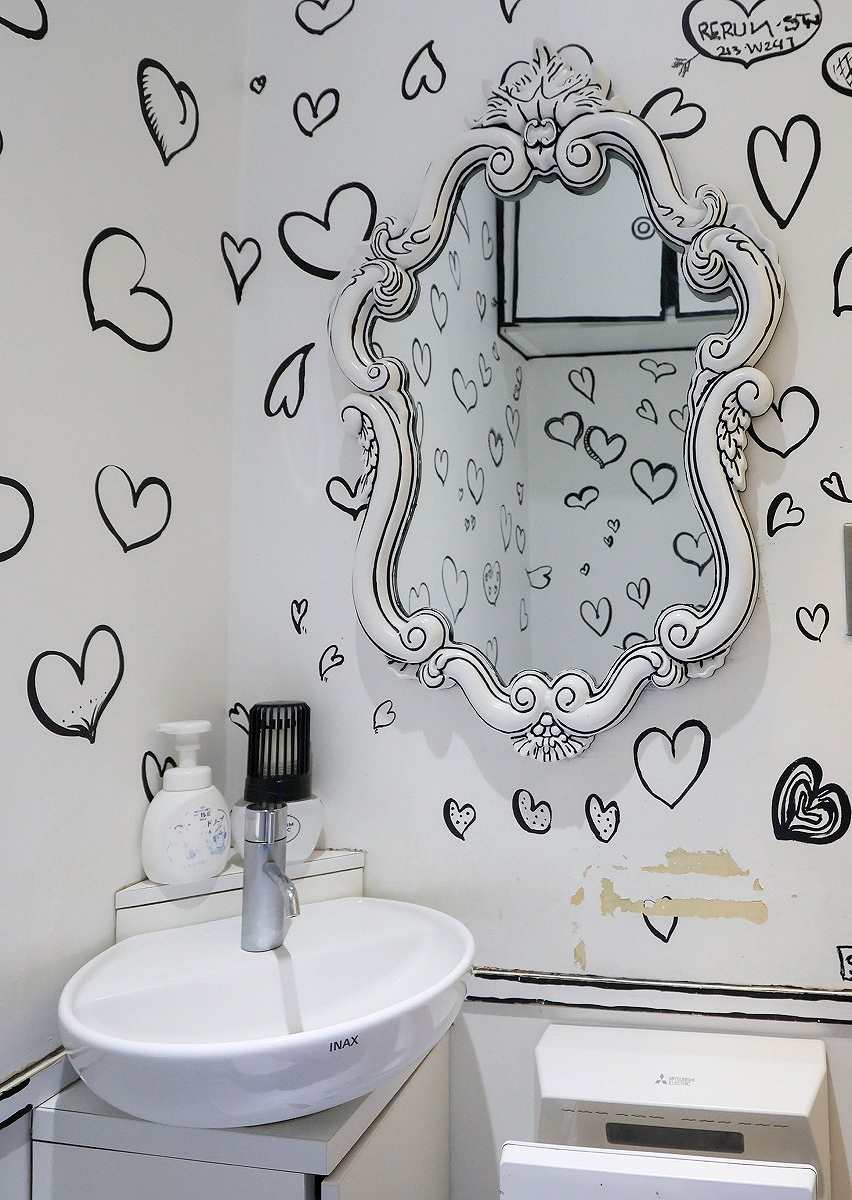 More than 30% of 2D Cafe customers are from abroad, Han said, as the Japanese government has lifted entry restrictions related to the COVID-19 pandemic.
One customer in the cafe, a man from Munich, said that he had arrived at Haneda Airport in Tokyo only four hours earlier for a two-week trip in Japan. As soon as he left his luggage at his hotel, he came to the 2D Cafe, which he had seen introduced by an Italian on YouTube.
"The 2D cake is a great idea and the interior is nice as well," he said.
"The simple space filled with images drawn by hand offers a relaxing atmosphere," Han said.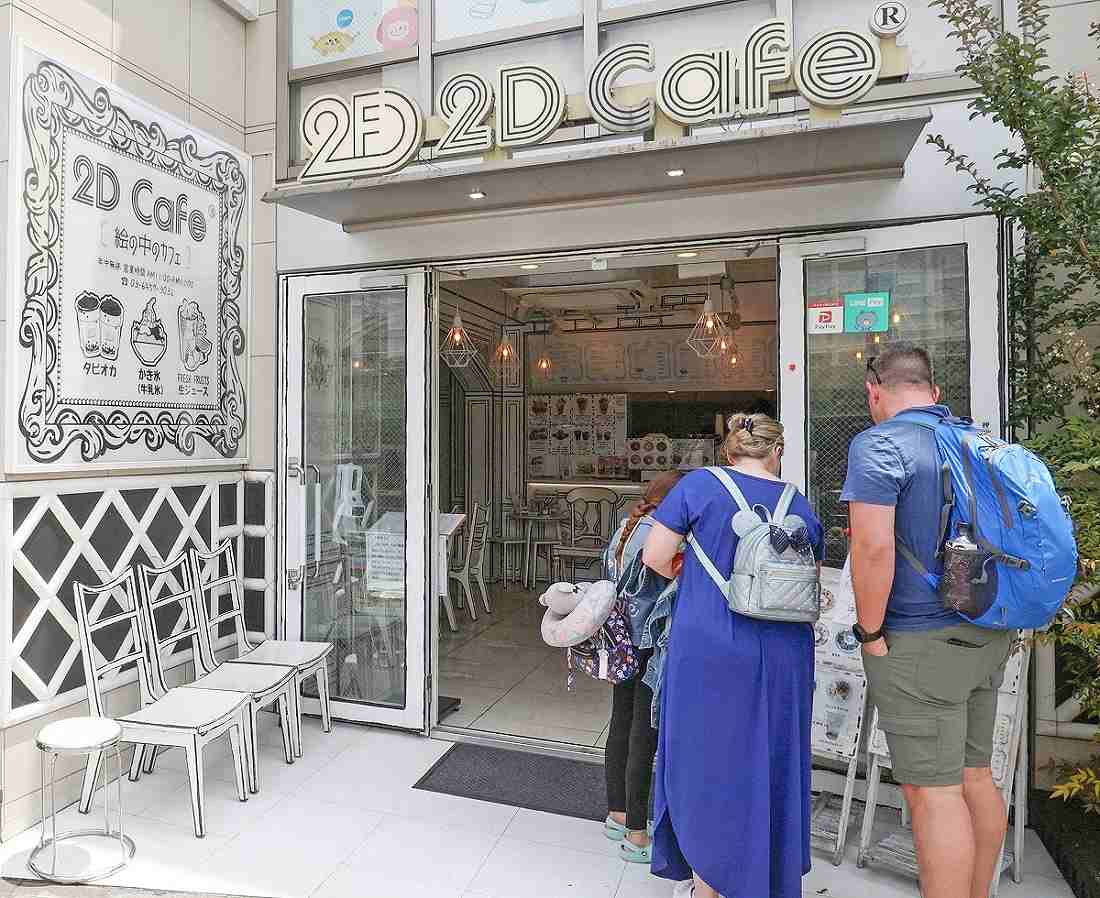 Add TheJapanNews to your Google News feed.