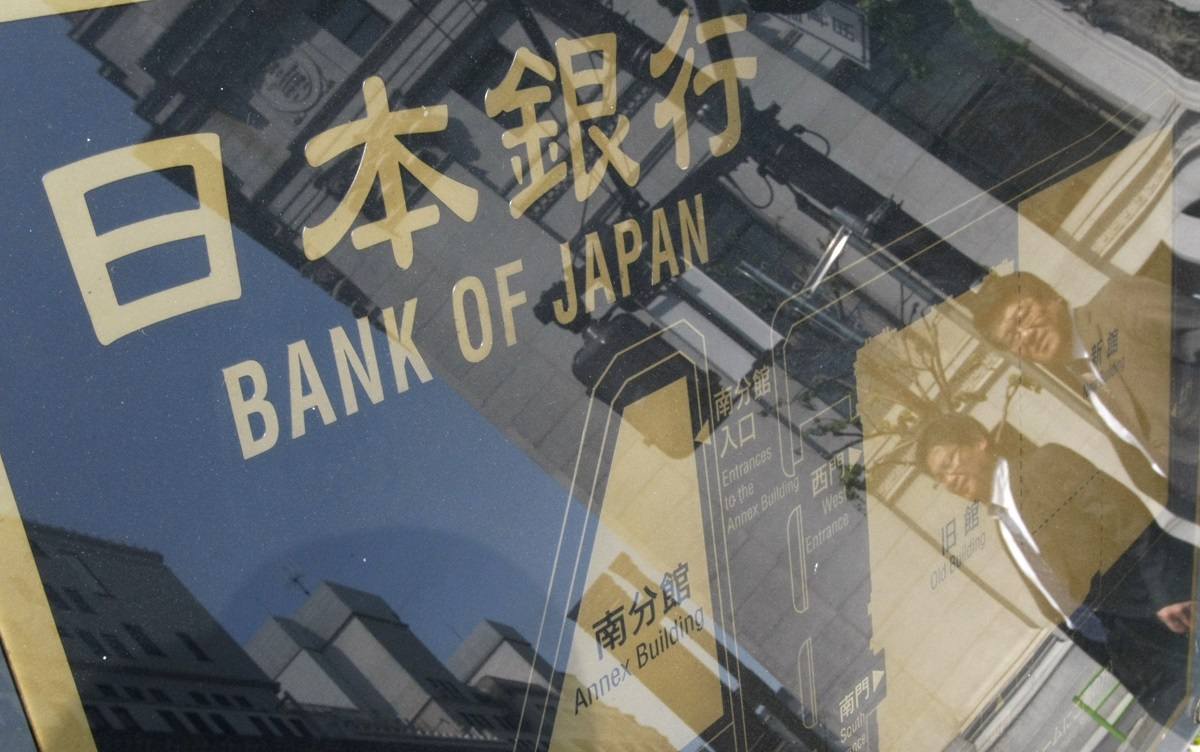 12:53 JST, November 8, 2023
TOKYO (Reuters) – Bank of Japan Governor Kazuo Ueda said on Wednesday the central bank does not necessarily need to wait until inflation-adjusted wage growth turns positive before it ends ultra-loose monetary policy.
"Real wages would likely have turned positive when a positive wage-inflation cycle kicks off," Ueda said.
"But in terms of how long we maintain our massive monetary easing … real wages don't necessarily have to turn positive before that decision is made," he said.
"The decision (of ending ultra-loose policy) could be made if we can foresee with some certainty that real wages will turn positive ahead," Ueda told parliament.
Ueda said the pass-through of rising import prices must dissipate and that wages and inflation needed to rise in tandem for the BOJ to consider exiting ultra-easy policy.
Analysts expect Japan's inflation-adjusted real wages, which slipped in September for an 18th month, to continue falling well into next year as wage hikes fail to catch up with persistent price rises.
The BOJ currently sets a 0% target for the 10-year bond yield under a policy called yield curve control and guides short-term interest rates at -0.1% to reflate growth and sustainably achieve its 2% inflation target.
Ueda stressed anew the BOJ's resolve to keep ultra-loose policy until the recent cost-push inflation shifts into price rises driven more by robust domestic demand and higher wages.
"When looking at trend inflation, there's still some distance towards our 2% target. That is why we are continuing with massive easing," Ueda said.
Japan's core consumer inflation hit 2.8% in September, remaining above the BOJ's target but slowing below the 3% threshold for the first time in over a year as the effect of past surges in global commodity prices dissipated.
In current estimates made last month, the BOJ revised up its price forecasts to project core consumer inflation hitting 2.8% this year and next, but slowing back below 2% in 2025.
Ueda also said volatile currency moves were among the side effects the central bank was scrutinizing in maintaining its bond yield control policy.
"If yield curve control heightens market volatility, that is seen as among side-effects of the policy," Ueda said, when asked by an opposition lawmaker whether he saw sharp yen falls as a side effect of the BOJ's ultra-loose monetary policy.
After a brief reprieve last week, the yen JPY=EBS renewed its slide below 150 per dollar, which traders see as a level that heightens the chance of currency intervention by Japanese authorities. It stood at 150.51 against the dollar on Wednesday.
YCC has come under criticism by some lawmakers for widening the U.S.-Japan interest rate gap and causing yen falls that push up import costs.
The BOJ tweaked YCC in July and October to allow long-term rates to rise more reflecting higher inflation, a move Ueda explained as responding to the side-effects of the policy including the risk of triggering market volatility.
Add TheJapanNews to your Google News feed.