Putin Held Post-Mutiny Talks with Wagner Leader Prigozhin and His Fighters – Kremlin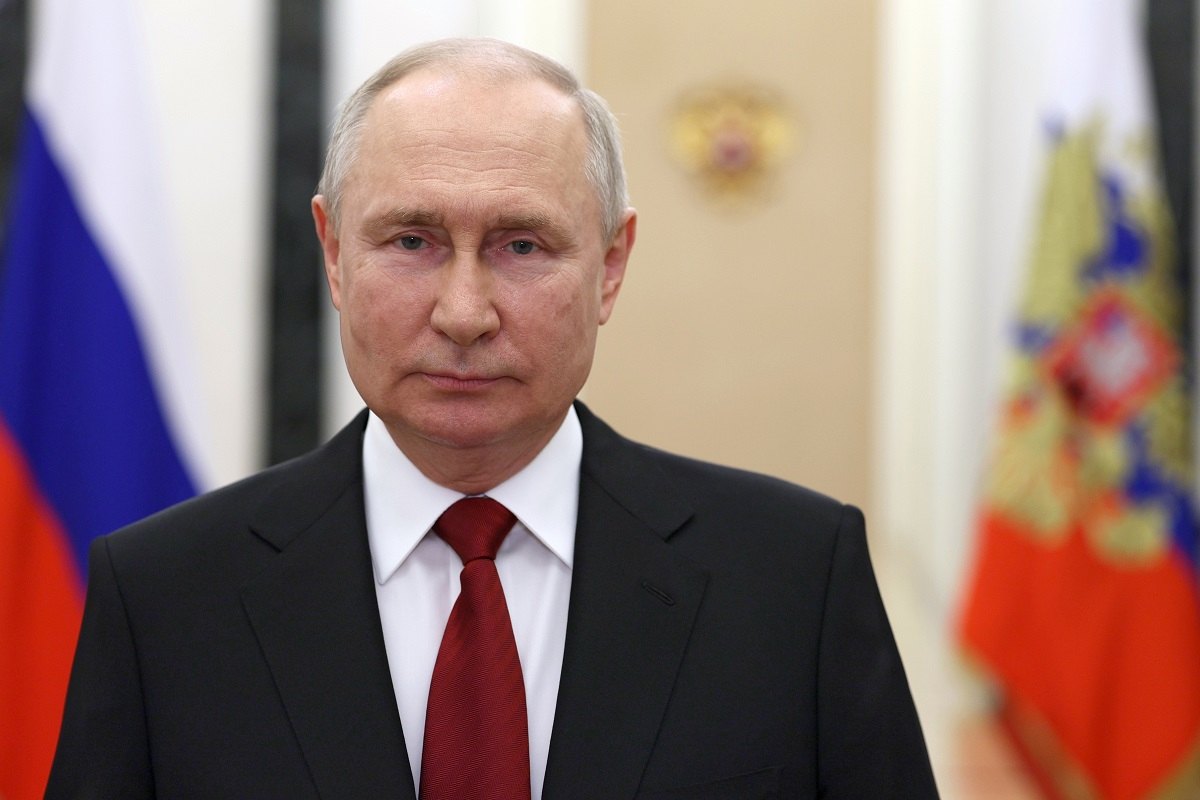 20:02 JST, July 10, 2023
MOSCOW, July 10 (Reuters) – President Vladimir Putin has held Kremlin talks with Wagner mercenary group founder Yevgeny Prigozhin and his commanders to discuss the armed mutiny Wagner attempted to mount against the army's top brass, Putin's spokesman said on Monday.
The meeting was first reported by French newspaper Liberation, which said Prigozhin had met Putin and the head of the National Guard, Viktor Zolotov, and SVR Foreign Intelligence boss Sergei Naryshkin.
The meeting, according to Kremlin spokesman Dmitry Peskov, was held on June 29, five days after the aborted mutiny, which is widely regarded to have posed the most serious challenge to Putin since he came to power on the last day of 1999.
Peskov told reporters that Putin had invited 35 people to the meeting, including Prigozhin and Wagner unit commanders, and that the meeting had lasted three hours.
"The only thing we can say is that the president gave his assessment of the company's (Wagner's) actions at the front during the Special Military Operation (in Ukraine) and also gave his assessment of the events of 24 June (the day of the mutiny)," Peskov told reporters.
He said Putin had listened to the commanders' own explanations of what had happened and had offered them further options for employment and combat.
"The commanders outlined their version of what happened (on June 24). They emphasized that they are staunch supporters and soldiers of the head of state and the supreme commander-in-chief. They also said that they are ready to continue fighting for the Motherland," said Peskov.
The brief mutiny led by Prigozhin, in which Wagner fighters took control of the southern city of Rostov-on-Donand a military headquarters building, was defused in a deal brokered by Belarusian leader Alexander Lukashenko.
Putin, who likened the events to the turmoil which engulfed Russia in the run-up to the 1917 Russian Revolution, has since thanked his army and security services for averting chaos and civil war.
Prigozhin has said the mutiny was not aimed at overthrowing the government but at "bringing to justice" the army and defense chiefs for what he called their blunders and unprofessional actions in Ukraine.
Putin has so far kept Defence Minister Sergei Shoigu and Chief of the General Staff Valery Gerasimov in place, judging by appearances by both men on state TV – rejecting Prigozhin's appeals to sack them.
Prigozhin was meant to leave for Belarus under the terms of the deal that ended the mutiny. But Lukashenko said last week that Prigozhin was back in Russia and that Wagner fighters had not yet taken up an offer to relocate to Belarus, raising questions about the implementation of the agreement.
Add TheJapanNews to your Google News feed.