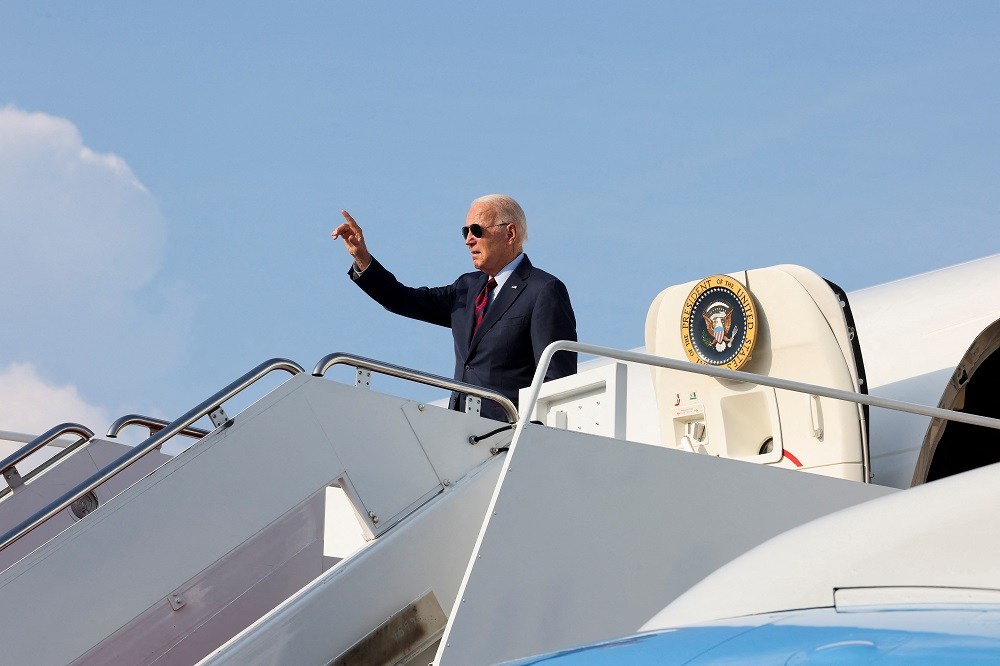 16:42 JST, July 8, 2023
U.S. President Joe Biden told Chinese President Xi Jinping following his meeting with Russia's Vladimir Putin to "be careful" because Beijing relies on Western investment, according to excerpts from an interview with CNN.
"I said: This is not a threat. This is an observation," Biden said.
"Since Russia went into Ukraine, 600 American corporations have pulled out of Russia. And you have told me that your economy depends on investment from Europe and the United States. And be careful. Be careful."
Putin and Xi held two days of talks in March with warm words of friendship between China and Russia and joint criticism of the West, but no sign of a diplomatic breakthrough over Ukraine.
The pair also participated in a virtual summit earlier this week.
There are heightened tensions and pessimism in the U.S.-China relationship over national security issues, including Taiwan, Russia's war in Ukraine, growing U.S. export bans on advanced technologies and China's state-led industrial policies.
Asked what Xi's response was, Biden said: "He listened, and he didn't … argue. And if you notice, he has not gone full-bore in on Russia."
"So, I think there's a way we can work through this."
Add TheJapanNews to your Google News feed.