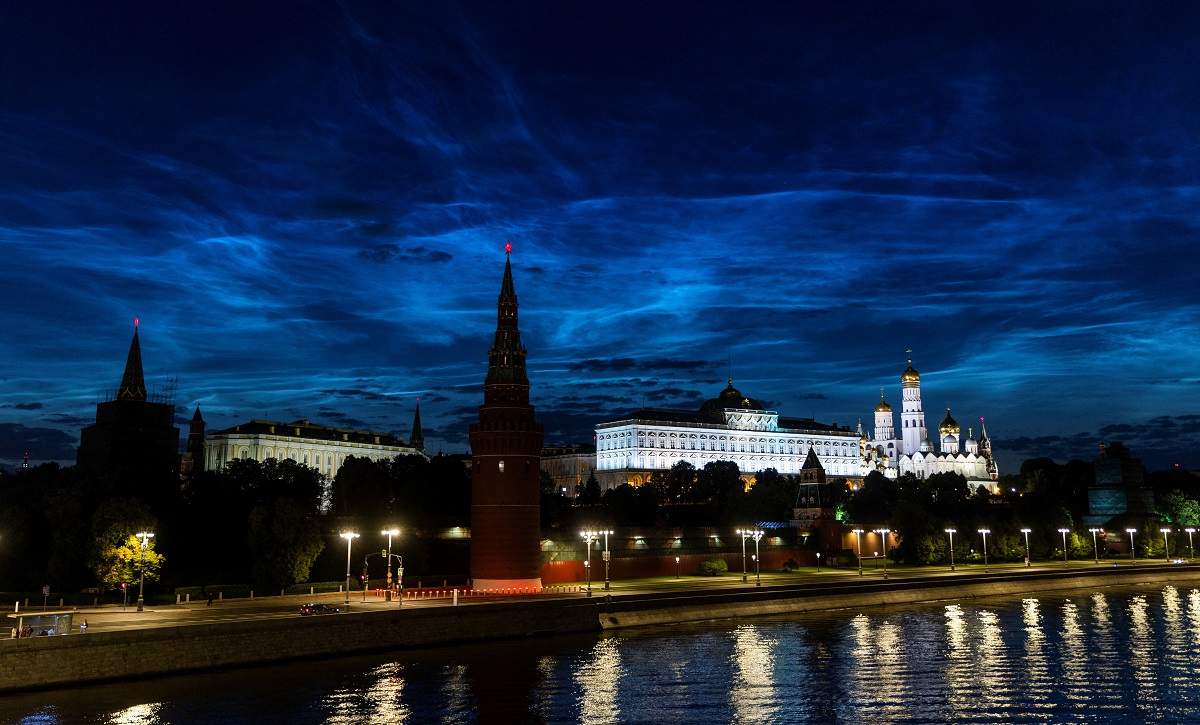 17:05 JST, July 4, 2023
MOSCOW (Reuters) – Russia said on Tuesday that Ukraine had attacked Moscow with at least five drones that were all either shot down or jammed, though one of the capital's main airports had to reroute flights for several hours.
Four Ukrainian drones were shot down by Moscow air defenses while a fifth was jammed and crashed into the Odintsovo district of the Moscow region, the Russian defense ministry said. No one was injured.
Russian news agencies reported that two drones were intercepted near a village 30 km (19 miles) southwest of the Kremlin. One drone was detected in the neighboring Kaluga region.
Landings and takeoffs at Moscow's Vnukovo were restricted for several hours early on Tuesday before normal operations resumed after 0500 GMT. A number of flights from Russia, Turkey, the United Arab Emirates and Egypt were diverted.
One drone was shot down in the area of the town of Kubinka, some 63 km (40 miles) west of Moscow, RIA reported. A Russian air base is near Kubinka.
Russia's foreign and defense ministries denounced the attack as terrorism.
"The Kyiv regime's attempt to attack an area where civilian infrastructure is located, including the airport, which incidentally also receives foreign flights, is yet another act of terrorism," said foreign ministry spokeswoman Maria Zakharova.
"The international community should realize that the United States, Britain, France – permanent members of the UN Security Council – are financing a terrorist regime," she said.
There was no immediate comment from Kyiv. Ukraine almost never publicly claims responsibility for attacks inside Russia or on Russian-controlled territory in Ukraine.
High-profile drone attacks deep inside Russia, the world's largest country, have increased over recent months with attacks on the Kremlin in May and on Russian oil infrastructure last month.
After May's drone attack on the capital, President Vladimir Putin said Ukraine was trying to scare and provoke Russia, adding that the capital's air defenses would be strengthened.
"At this moment, the attacks have been repelled by air defense forces," Moscow Mayor Sergei Sobyanin said on his Telegram messaging channel. "All detected drones have been eliminated."
Add TheJapanNews to your Google News feed.