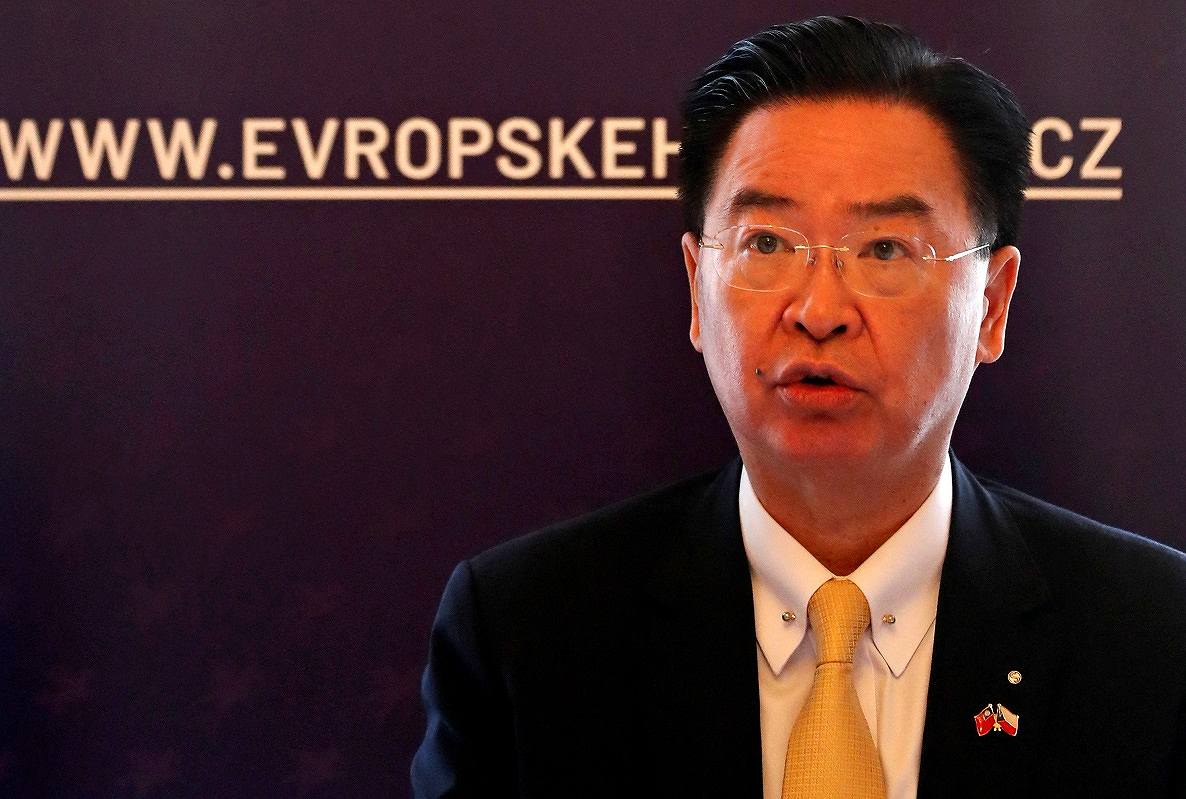 13:20 JST, June 18, 2023
June 18 (Reuters) – European countries should strengthen relations with Taiwan if they want continued Taiwanese investment in semiconductor production, Foreign Minister Joseph Wu said during a visit to Europe last week.
Overseas investments by Taiwan Semiconductor Manufacturing Corp (TSMC), the world's largest contract chipmaker, need government approval, including for a potential factory in Germany.
Wu said the government was not placing conditions on investments by TSMC 2330.TW, TSM.N and it was for the company to decide if a project would make a profit.
Wu said Taiwan would not block investment in Europe, but there was a "philosophical issue" that a country wanting Taiwanese help needed to consider a broader picture of relations with Taiwan.
"I think that is something for us to think about," he said. "Even though we are not selfish in stopping TSMC making investment in other countries, we certainly hope that other countries who want to attract TSMC… can also think about the situation Taiwan is in."
China claims self-ruled Taiwan as its own territory and has never renounced the use of force to bring it under its control. Taiwan strongly objects to China's sovereignty claims and says only the island's people can decide their future.
"If they can think along that positive line, the relations between Taiwan and European countries, major European countries, are going to be so much better than before," said Wu.
The minister asked not to disclose the country he was in, due to the sensitivity of his trip. Taiwan has no formal diplomatic ties with any European country except the Vatican and China warned Europe against official ties ahead of Wu's visit.
Wu did visit the Czech Republic and, according to sources, also traveled to Brussels, where EU and NATO headquarters are located.
Wu said EU leaders were clearer than before in calling for peace in the Taiwan Strait, the stretch of water between China and Taiwan, and preservation of the status quo and said the bloc should consider more cooperation with Taiwan, such as a bilateral investment agreement (BIA).
The EU included Taiwan on its list of potential BIA partners in 2015, but it has not held talks with Taiwan on the issue since.
"It's very challenging," said Wu, adding he was concerned it was being held hostage due to a frozen EU-China investment deal.
"We hope we can go ahead with it and we hope we can persuade the EU leadership to think about this in a positive way."
Add TheJapanNews to your Google News feed.